Allude Store
Finest cashmere in Kitzbühel
Seit Dezember 2016 dürfen sich Cashmere-Liebhaber über den ersten Allude Store in Kitzbühel freuen. Auf zwei Stockwerken wird das Sortiment des Münchner Brands präsentiert – von Damen- und Herrenkollektionen bis hin zu Allude Home und Allude Baby.
Neben den exklusiven Cashmere-Stücken dürfen Kunden im Flagship-Store auch zehn weitere Marken in einzigartigem Ambiente entdecken. Marmor, Holz und hunderte fein durchdachte Lichter setzen die außergewöhnlichen Kollektionen gekonnt in Szene. Selbst entworfene Möbel und das raffiniert verspiegelte Regalsystem im Treppenhaus machen einen Besuch zum Erlebnis. "Ein tolles handgefertigtes Produkt lässt meine Seele übersprudeln und setzt kreative Impulse in mir frei", erklärt Andrea Karg, Inhaberin & Creative Director von Allude.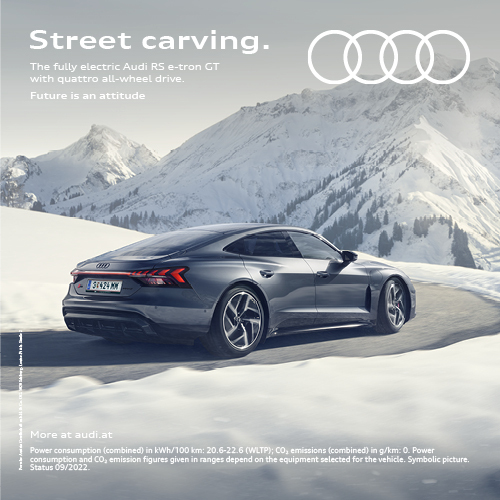 As of December 2016, cashmere lovers can enjoy shopping at Kitzbühel's first Allude Store. On two floors the range of products presented by the brand from Munich includes women's and men's clothing as well as Allude Home and Allude Baby.
Aside from exclusive cashmere items, customers at the flagship store can discover ten more brands in a unique atmosphere. Marble, timber, and hundreds of precisely planned lights make the extraordinary collection shine. Specifically designed furniture and the sophisticated mirrored shelving system around the staircase make every visit a special experience. 'An amazing, hand-made product makes my soul overflow and triggers creative impulses in me', Andrea Karg, owner and creative director at Allude tells us.
Öffnungszeiten: Mo – Sa 10 – 19 Uhr
Opening hours: Mon – Sat 10 am – 7 pm
---
Share Article