Sonnbühel
High-class indulgence on Hahnenkamm
Wenn es sich selbstverständlich und gleichzeitig einzigartig anfühlt, dann hat man beim Einkehrschwung alles richtig gemacht. Das Sonnbühel ist ein Berggasthof, der es versteht, dass man die Besonderheiten aus verschiedenen Regionen perfekt vereinen kann. Der Fisch in Salzkruste schmeckt somit auch in Skischuhen und die mediterrane Leichtigkeit lädt dazu ein, die Winterlandschaft in vollen Zügen auszukosten. Zweifelsohne gehört das Sonnbühel zu den exquisitesten und ältesten Hütten am Hahnenkamm und wird herzlich von Hüttenwirt Ivan Marzola betreut.
Designliebhaber dürfen sich drinnen und draußen über einen spannenden Stilmix freuen.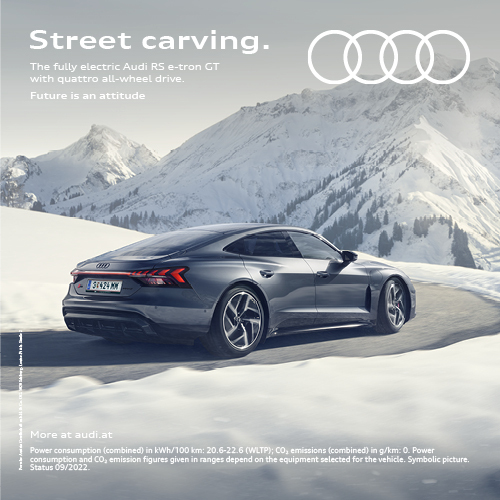 When it feels natural and unique at the same time - then you've chosen the right place for your lunch break. Sonnbühel is a mountain inn that knows how to perfectly combine the particularities of different regions. The fish in salt crust is delicious even in ski boots and the Mediterranean lightness invites you to fully enjoy the winter wonderland around you. Sonnbühel is without a doubt one of the most exclusive and oldest huts on Hahnenkamm and it is well taken care of by its innkeeper Ivan Marzola.
Design lovers can look forward to an alluring mix of styles - both inside and out of doors.
Hahnenkamm 11, 6370 Kitzbühel
Hahnenkamm 11, 6370 Kitzbühel
+43 5356 / 62776
+43 5356 / 62776
info@sonnbuehel.at
info@sonnbuehel.at
www.sonnbuehel.at

www.sonnbuehel.at

Öffnungszeiten:
Ab 5. Dez 2018: Mo – Fr von 11 – 16 Uhr
Special Nights: zusätzl. 17.45 – 23 Uhr
Öffnungszeiten:
Ab 5. Dez 2018: Mo – Fr von 11 – 16 Uhr
Special Nights: zusätzl. 17.45 – 23 Uhr
---
Share Article