Umbrüggler Alm
Only 30 minutes to see Innsbruck from above
Umbrüggler Alm was newly built in 2015 – in a timelessly modern style – it's easy to reach on foot for young and old. The peacefully situated mountain hut can be reached via a direct path from Hungerburg.
The large wood-panelled parlour and the sun terrace are perfect for day trips but also ideal for corporate events and celebrations – in summer and winter. Umbrüggler Alm fascinates with its unique charm. Modern style and tradition are in perfect harmony. And that does not just go for architecture but for the gastronomic offer, too. Sonja Schütz, the Alm's tenant, regularly enchants her guests with her own creative interpretation of traditional Tyrolean cuisine.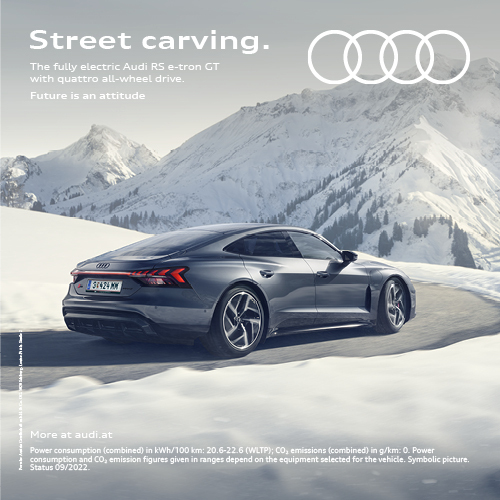 Die 2015 neu erbaute und zeitlos-moderne Umbrüggler Alm ist für Groß und Klein sowie Jung und Alt bequem zu Fuß zu erreichen. Von der Hungerburg gelangt man auf direktem Wege zur ruhig ge­legenen Almhütte.
Dabei sind die großzügigen Stuben sowie die Sonnenterasse nicht nur für Tagesausflüge, son­dern auch für Firmenevents und Veranstaltungen bestens geeignet – Sommer wie Winter. Die Umbrüggler Alm besticht durch ihre Einzigartigkeit. Hier harmoniert Moderne und Tradition. Und das trifft nicht nur auf die Architektur, sondern auch auf das gastronomische Angebot zu. Sonja Schütz, die Pächterin der Alm, verzaubert ihre Gäste regel­mäßig mit ihrer eigenen kreativen Interpretation von traditioneller Tiroler Küche.
Opening hours: Mon from 8.30 am – 9.30 pm, Tue closing day, Wed from 10.30 am – 9.30 pm, Thu – Sun from 8.30 am – 9.30 pm, for events & celebrations by arrangement Changed opening hours in Winter: see www.umbrueggleralm.at
Öffnungszeiten: Mo 8.30 – 21.30 Uhr, Di Ruhetag, Mi 10.30 – 21.30 Uhr, Do – So 8.30 – 21.30 Uhr, bei Events & Feiern nach Vereinbarung Im Winter geänderte Öffnungszeiten: siehe www.umbrueggleralm.at
---
Share Article