A kingdom for organic bees
Interview with Biohotel Bavaria
The holistic approach of organic hotel Bavaria benefits guests, bees, and nature in a sustainable fashion.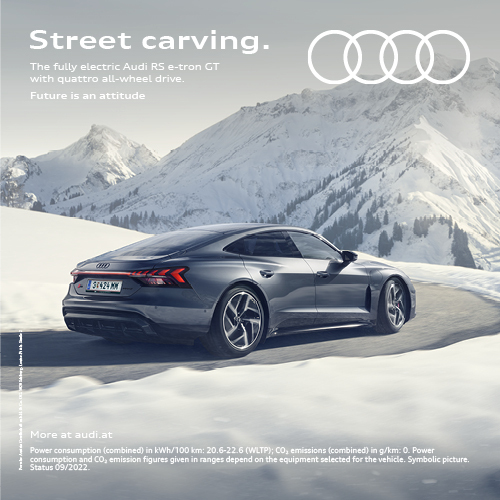 L.L./ The Bavaria is an organic hotel with a holistic approach – when was it that the bees, first as an idea and then for real, became a part of it?
K.SVT./ Well, basically the bees – or rather my experience with beekeeping – were pivotal for our transition to organic hotel and the holistic concept. It all started in 2012 with the first beekeeping course – followed by another Demeter beekeeping course and our first own bee hives. We knew from the beginning that we wanted to keep our bees organically – meaning that we'd leave them some of their own honey, let them build their own honeycomb, reproduce naturally, and much more. And then the wish to apply this concept to the entire hotel as well as our other hotel Garmischer Hof followed quickly. The association of organic hotels came in with strong support and so in 2015 we became a certified organic hotel and our bees became organic bees: this means we only serve 100% certified organic food and drinks, use electricity from renewable energy, paper from sustainable sources, only natural cosmetics, we measure our house's CO2 footprint and much more.
"In 2015 our bees became certified organic bees!"
L.L./ How many beehives do you have at the moment and do you plan on expanding in the future? How much work is beekeeping?
K.SVT./ At the moment we have five hives – and we plan on getting a few more so that the harvest is enough for our breakfast buffet. Of course we take care of our bees, too – in spring it's all about controlling feeding and swarming. Then there's the harvesting time and feeding in late summer. In autumn and winter it's rather quiet and time for further training, filling the honey in jars, and preparing everything for the next bee year.
"The beekeeper simply calls the hive 'The Bee'!"
L.L./ How do your guests get in contact with the bees and the home-made honey?
K.SVT./ We serve our organic honey – while stocks last – at the breakfast buffet, and during spring all the way through to late summer we offer bee walks that are all about: 'lightweights doing the heavy lifting'.
"I just think bees are so aesthetic."
L.L./ What is it that you find so fascinating about bees?
K.SVT./ I think it's stunning how the bees – or just 'The Bee' as we beekeepers like to call them – work together as a superorganism and how they can handle the various whims of nature. They know when there's a storm coming or whether I'm relaxed while I work with them or – which can sometimes be the case – whether I want to get stuff done quickly because my to-do list is long. They produce royal jelly, honey, propolis, and wax, they build beautiful honeycombs, when we let them, and a beehive just smells amazing. For me bees are just so aesthetic.
"The soil is the very basis for our lives."
L.L./ Amsterdam just planted the roofs of hundreds of bus stops in order to counteract bee mortality. What measures – big or small – do you think are sensible and necessary in order to promote this topic in Garmisch-Partenkirchen and its surroundings?
K.SVT./ I think this initiate in Amsterdam is great – generally speaking it's about all insects, though; the honey bee certainly is one of the most important when it comes to pollination, but it's not just the bee. Which is why I think it's important to deal with how agriculture generally produces – how we can protect the soil because that's the very basis of our lives. Which is why I think the big adjusting screw here is the way we shop and, on a small scale, what we do with our gardens and public spaces. Insects need hiding places and indigenous flowering plants – and that certainly is a point where we can all do something. At Michael Ende Park there is a really nice insect hotel and two beehives. And the herb garden for insects is really pretty, too. All members of 'edible Garmisch' plant a lot all over the place – so I think there's quite a lot happening already.
BIOHOTEL BAVARIA
Partnachstrasse 51, 82467 Garmisch-Partenkirchen
+49 8821 / 3466
info@hotel-bavaria-garmisch.com
www.garmisch-partenkirchen-hotel.de


DEAR READER,

bees are hard-working gatherers and play a special role in the natural circle of life, that's nothing new. But, did you know that a bee will cover 8,000 kilometres throughout her life, that 1kg of honey is a life's work for about 400 bees, and that male bees are considered no-good at the end of the season and banned from the hive? Fascinating. And this is just a small part of what the humming world is all about. A world that Konstanze Seiwald-von Thurn, a certified organic beekeeper, has delved into and where she is happy to bring you along. To her bees on nearby Moaralm. Where you can take a peek inside Maya the Bee's house, observe the hives from a safe distance, and even don a beekeepers' suit yourself. All this happens during just a short hike and the lively conversation with Ms Seiwald-von Thurn.


Children, grown-ups, and groups of all kinds are welcome to join this entertaining trip.

• When: May to October • Wednesdays 10 am – 12 pm, depending on weather and demand • Hotel Bavaria as starting and end point • Car pool to Kaltenbrunn car park • Bee walk up to Moaralm takes about 20 minutes • Total duration about two hours
---
Share Article