A mythical and beautiful festival summer
199 performances in 43 days and 16 locations – Salzburg Festival is the ultimate summer event.
From July 20 to August 31, 2019 the city of Salzburg will once again be all about its famous festival. For the 99th time operas, theatre productions, and concerts will enchant guests from all over the world – this year's highlights will include Mozart, Strauss, Handel, the Vienna Philharmonic Orchestra, and much more. Fans of the festival can also look forward to five new opera and four new theatre productions as well as a revival of "Jedermann".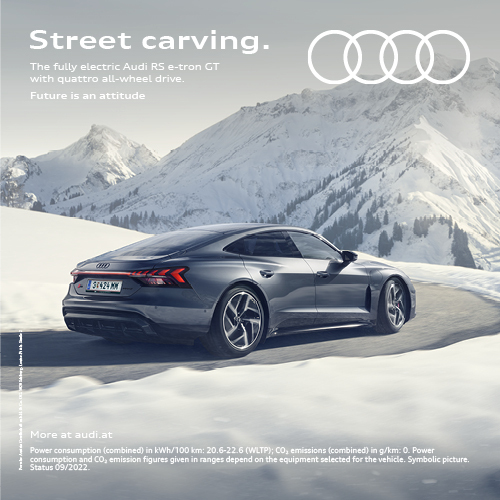 For this year's festival summer artistic director Markus Hinterhäuser decided to take a look at classical mythology. The official opening premiere on July 27 will be Mozart's "Idomeneo" in front of the spectacular backdrop of Felsenreitschule. The director/conductor duo Peter Sellars and Teodor Currentzis are responsible for this production; back in 2017 they already amazed the audience with "Clemenza di Tito".
The new production of Richard Strauss' "Salome" is another highlight, just like Georg Frederick Handel's opera "Alcina" which will be taken from the Pentecost festival programme. The Vienna Philharmonic Orchestra will doubtlessly amaze music lovers at Felsenreitschule, just like the Ouverture Spirituelle, "Orchester zu Gast" (= a concert series with different guest orchestras), and numerous chamber concerts.
Theatre director Bettina Hering impresses with exciting new productions, actors' talks, and lectures. The all-time audience's favourite Jedermann will also see some new elements in 2019. The new Buhlschaft, Valery Tscheplanowa, will dance across the stage and feast at the banquet with Jedermann Tobias Moretti. The revival of Hugo von Hoffmannsthal's masterpiece will be played 14 times.
With the topic of myths at the focus, this summer's festival also represents a fitting endpoint to the trilogy of overarching topics that started in 2017 with "Power". The festival's president, Helga Rabl-Stadler, pointed out in an interview: "It goes well with the festival which is a myth in itself."
TICKET OFFICE SALZBURG FESTIVAL
Herbert-von-Karajan-Platz 11, 5020 Salzburg
+43 662 / 8045 500
info@salzburgfestival.at
www.salzburgerfestspiele.at

The idea of continuing the century-old acting tradition in Salzburg already existed at the end of the World War I. Years later the director Max Reinhardt, the poet Hugo von Hoffmannsthal, and the composer Richard Strauss ended up becoming the Salzburg Festival's founding fathers; it launched with the first performance of "Jedermann" on 22 August 1920 on Salzburg's Domplatz. The Salzburg Festival is considered the world's most significant festival for classical music and performing arts.
---
Share Article
---
Salzburg