Dolce Vita at the foot of Zugspitze
Acqua Di Baviera creates unique fragrances
For the past few years Acqua Di Baviera has been working on capturing Bavarian-Italian joie de vivre, transforming it into various fragrances and bottling it. The Bavarian perfume maker does not just make its own special and sophisticated creations, it also pays homage to the close connection between the two cultures. In Munich's different outlets visitors can explore the fragrant world of Acqua Di Baviera.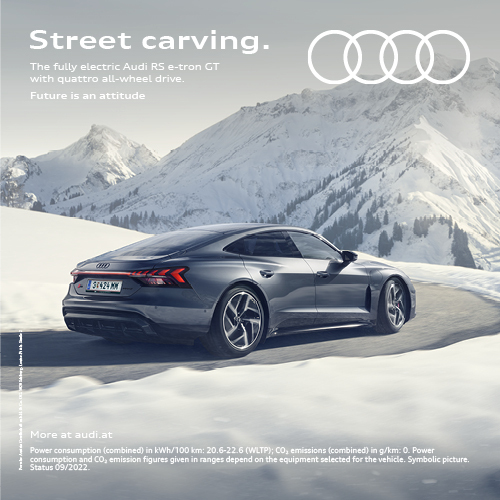 "Each of our fragrances is a special and unique composition of its own. We value selected ingredients and passion for detail. Consequently, each of our fragrances stands for one of our region's special attributes", manager Nika Schottenhamel explains. The perfumes bear sonorous names such as Monte, Nero, Monaco, Prato, and Lago; their characteristic elements come from Bavaria and Italy. All in line with the motto: origins are the future.
Sun-ripened bergamot meets fresh water notes
Cool rock, bubbling springs, mysterious undergrowth – the Monte fragrance was inspired by the nature around Garmisch-Partenkirchen. 'There are very few places in the world that enjoy such wonderful views and natural variety. Monte is like a hike through the Wetterstein mountains, starting with the Partnachklamm gorge, into Rein valley and the high mountains', Schottenhamel clearly is enraptured. A composition of bergamot orange and fresh water notes on fragrant pepper and lavender, framed by dry cedar, warm amber, and earthy-mossy notes.
After an Italian breakfast, the manager likes to spend her free time in Garmisch-Partenkirchen's mountains – no matter if it's on skis in winter or on foot or the bike in summer. Nika Schottenhamel's enthuses about the perfect plans for after the day's activities: 'Relax by one of the mysterious lakes with their dazzling waters or enjoy a Gelato in the pedestrian zone. In the evening, have dinner in a familiar atmosphere – be it Bavarian and cosy or Italian and smart. At the end of the day it feels as if that wonderful day might as well have been one spent in Bella Italia.'
Acqua Di Baviera offers the perfect fragrance for every type and every occasion – comparable to one's wardrobe that is picked every day. Monaco represents the Bavarian metropolis of Munich with its traditional elegance; 'Italy's northernmost city'. The exclusive composition unites tangy citrus notes with aspects of incense, aromatic cinnamon and a hint of musk. Nero represents the vibrant nightlife and the joie de vivre, cheerfulness and elegance that come with it. Sun-ripened citrus fruits and fiery spices enter into a perfect symbiosis with fine amber.
From Monaco to Lago
The inimitable Bavarian lakes that enchant everyone with their purity, transparency, and scintillating colours are bottled under then name Lago. Here tangy citrus notes are united with freshness and white musk. Sun-ripened citrus fruits, creamy chords of almond, and wonderfully fragrant roses make Prato an inimitable fragrance. It embodies Bavarian meadows, with flowery accents and lush freshness.
Just how important a role fragrances play when two people meet for the first time is obvious to the manager: 'Attraction and love are also determined by our noses. Aside from that smells can trigger memories that are stronger than any of our other senses. Our sense of smell really is unique. It is closely connected with memories and emotions.'
More than 'just' perfume
The team at the perfume manufacture is already working on creating new applications and fragrances in order to keep expanding the product range. Aside from the popular perfumes fans can also take pleasure in exclusive liquid soaps and fragrant candles. Reed-diffusers and a cooperation with the tradition-steeped porcelain-manufacturer Nymphenburg from Munich are also planned. Definitely something to look forward to!
Opening hours:
Mon – Fri 10am – 6pm, Sat 10am – 4pm
---
Share Article