Hand-made royal fragrance
Unique porcelain perfume bottles by Acqua Di Baviera
Sponsored
Acqua di Baviera has created a special gem for lovers of the most exquisite fragrances. As of summer 2018 the fragrance Acqua di Baviera Edizione Reale in a flacon made from the finest Nymphenburg porcelain is available in a limited edition of 222 bottles. The store right at the centre of Garmisch-Partenkirchen offers all visitors a glimpse of the exclusive world and the exquisite handicraft it houses.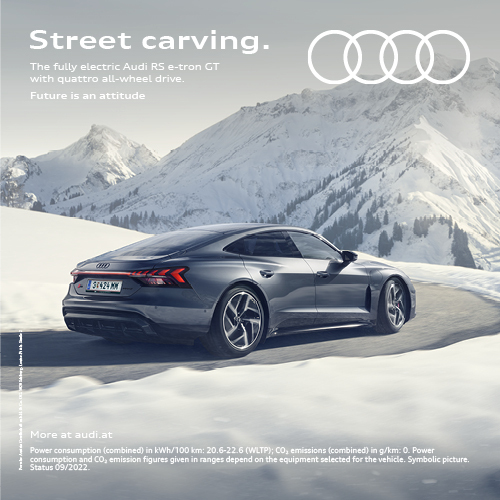 Since 2016 it has been Acqua Di Baviera's declared goal to bottle five fragrances that represent Bavarian-Italian joie de vivre. The Bavarian perfume manufacturer only makes exclusive and high-quality creations that pay homage to the close connection between the two cultures. With the unique project Edizione Reale, Acqua di Baviera has come up with a new and unique combination of tradition and modernity.
Each bottle is a hand-made unique piece from finest Nymphenburg porcelain
The Nymphenburg porcelain manufacture is located in the eponymous castle complex in Munich and it is the world's last 'pure manufacture'. Even today all porcelain pieces are made by hand - using techniques that have been handed down from generation to generation since the manufacture's foundation by Elector Maximilian III. Joseph in 1747 and are still preserved today.
The extrait de parfum – a modern interpretation of chypre using the rarest raw materials
Exclusively and in close cooperation with Acqua di Baviera the porcelain manufacture has now created a bespoke hand-made flacon, produced using traditional techniques, decorated with the Bavarian lion, and made from white bisque porcelain.
The exquisite flacons are hand-filled with precious extrait the parfum and the fragrance was created especially for Edizione Reale. It contains 25 percent perfume oils and is made from the most precious and expensive raw materials which come together to form a modern cyphre interpretation that unites elegance and seduction in a spectacular fragrance.
Another special highlight is the exclusive packaging made from Gmund paper which is hand-made in Tegernsee. Edizione Reale is intended as a collector's edition which will be regularly expanded. Each edition is limited to 222 unique pieces with their own serial number and certificate of authenticity.
Opening hours:
Mon – Fri 10am – 6pm,
Sat 10am – 4pm
---
Share Article