Bad Reichenhall - A stylish alpine city
The White Gold made the city rich and famous: salt production was the livelihood of Bad Reichenhall for thousands of years. Today the well-known holiday destination in Upper Bavaria is a source of wellbeing and cultural diversity and a home to the fine arts. Perfect for a stylish time-out – the kind that's all the rage today and draws in all those looking for relaxation.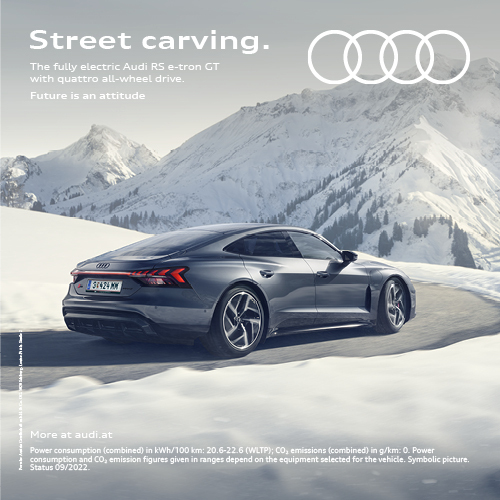 The elegant royal Bavarian charm is visible all over the place. In numerous buildings, streets, and squares this harmonious flair can be admired in the form of stunning frescoes on the walls. With every step you delve deeper into the history of the salt town that's historic and modern at the same time.
The Florianiviertel quarter is one of the oldest parts of Bad Reichenhall, with alpine facades and a defensive wall from the 13th century. Under the picturesque castle Burg Gruttenstein lies the "Alte Saline" or old saltworks, an industrial monument of European standing that dates back to 1834. At the centre is the main well house Hauptbrunnhaus with its chapel, the Brunnhauskapelle in neo-Romanesque style. Everything around here is almost exactly as it was 150 years ago – even the huge water wheels that transported the brine and have been turning all this time without interruption. The integrated museum tells the region's salt history.
Once you're above ground the city's art academy Kunstakademie is worth a visit; today it is one of the largest of its kind in Europe and it fascinates with changing courses and exhibitions. Enjoy with all your senses – this also includes listening to the wonderful sounds of Reichenhall's philharmonic orchestra and making a stop at Confiserie-Café Reber for a taste of the world-famous – and made following a secret family recipe – Mozart balls.
Not just the picturesque pedestrian zone with its shops and boutiques is perfect for a stroll, the royal sanatorium park Königlichen Kurgarten is, too. This "garden of healing" is framed by the alpine-sole outdoor inhalation facility Gradierhaus, the royal sanatorium Königlichen Kurhaus, the sanatorium Kurmittelhaus der Moderne, and the beautiful spaces for lounging and musical indulgence, Wandelhalle and Konzertrotunde. And last but not least the cable car Predigtstuhlbahn – the world's oldest large-cabin cable car that is preserved in its original form – takes you up and away. At an altitude of 1614 metres the best thing is to just take in the stunning panoramic view at the heart of the Alps and enjoy.
ReichenhallMuseum – an interactive walk through time – Bad Reichenhall's ups, downs, breaks, new starts, confidence – an exciting experience for all who want to know more about this fascinating place!
For more information, see
Health concierges – personal advice on all things health and wellness in Bad Reichenhall.
For more information, see
---
Share Article