Between tradition and zeitgeist
Hotel Gasthof Post Lech shines like new
Das Hotel Gasthof Post in Lech gehört zweifelsfrei zu den exklusivsten Hotels am Platz. Seit über achtzig Jahren, in mittlerweile dritter Generation, führt Familie Moosbrugger den Betrieb auf 1450 Metern. Umso schwieriger war es nun, das Haus behutsam umzugestalten und optisch zu öffnen.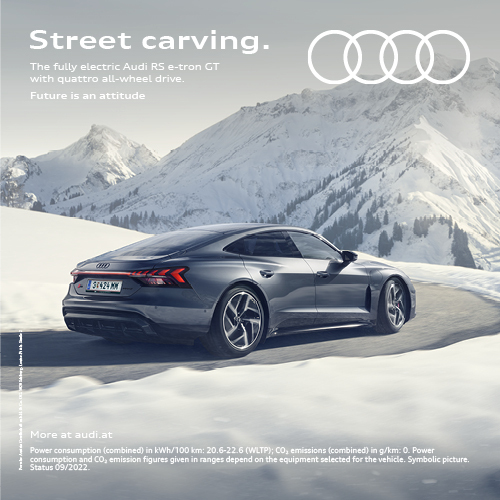 Im Sommer 2017 war es soweit: Gemeinsam mit Architekt Christian Prasser entschied sich Florian Moosbrugger, die prächtige Bergkulisse hinein in das Hotel zu holen – bisher war das luxuriöse Haus eher für seine geschlossene, in sich gekehrte Form bekannt. Prasser ist bereits seit 2010 für die Innenarchitektur des Fünfstern Relais & Châteaux-Hotel verantwortlich und öffnete nun mit einem großzügigen Panoramafenster die gesamte Außenfläche des Restaurants. Ab sofort erwartet die erlesenen Gäste, darunter viele gekrönte und berühmte Häupter, ein einzigartiger Blick auf den Ort und die gegenüberliegenden Sonnenhänge. Der Glaswand steht eine getäfelte Rückwand aus Eichenholz gegenüber und auch der Boden besteht aus edlen Eichendielen. Für die einwandfreie Akustik im puristischen Raum sorgt die mit einem feinen Lochraster versehene Holzkasettendecke
All new kitchen and dining area
Die Zusammenarbeit mit renommierten Traditionsbetrieben stand für Familie Moosbrugger während des Umbaus stets im Vordergrund. Für die Bestuhlung und die Polsterung der Sitzbänke zeigte sich das österreichische Unternehmen Wittmann verantwortlich, die Lichtplanung wurde der Firma Bartenbach überlassen und die Wiener Manufaktur Mano Design realisierte spektakuläre Hängelampen aus Porzellan, die an die Modeldrucke der Alpen erinnern.
Die ästhetische Umgestaltung des Küchenbereichs übernahm das Architekturbüro Amann: Seit Winter dürfen sich Gäste auf einen großen Vorraum freuen, der von allen drei Restaurantbereichen zugänglich ist – hier ist ab sofort auch das Buffet angesiedelt. Eine wichtige Neuerung, gerade bei Festen und geschlossenen Veranstaltungen. "Es ist ein großer Schritt für unser Haus, weil wir nicht nur die Ästhetik und die Arbeitsqualität verbessern, sondern auch das Lebensgefühl im Speisebereich sehr verändern. Nach mehr als siebzig Jahren öffnen wir das Haus erstmals radikal", fasst der Hotelier zusammen.
"It's a big step for our house, because we did not just improve the looks and the working quality for the staff, but we also changed the feel of the dining area. After more than 70 years the house is now radically open for the first time" Florian Moosbrugger
Ab Dezember 2017 wird auch ein neuer Küchenchef das Zepter in der Post übernehmen. Zukünftig sorgt David Wagger in den neu gestalteten Räumlichkeiten für Geschmackserlebnisse der besonderen Art. Der junge Österreicher verdiente seine Sporen bereits bei zahlreichen namhaften Betrieben in Österreich.
A place of warmth and comfort
Außerdem ziert ein neues Kunstobjekt den Platz vor dem Hotel Gasthof Post: "Tero 23,44" des deutschen Künstlers Tarek Lohaus. Die detailreiche Weltkugel aus massivem Stahl schafft durch die Kombination mit Feuer eine fesselnde Atmosphäre, die gemütliche Wärme ausstrahlt. Egal ob bei Tag oder Nacht, eines ist sicher: Das Werk wird zukünftig ein imposanter Eye-Catcher vor dem Traditionshaus in Lech sein.

Ein Interview mit Florian Moosbrugger finden sie hier!
Shortinterview with Christian Prasser
L.L./ What vision dominated the realisation of the panoramic dining room?

C.P./ The large panoramic window was supposed to open up the view, to show off Lech's qualities: sun-kissed peaks, slopes that run all the way down into the valley, hiking paths, and the view of the village of Lech which, thanks to conscious efforts, still has all the characteristics of an alpine village.
From the outside the playfully designed façade prevents a harsh contrast with the surrounding architecture. The new panoramic window is given structure using fine, horizontally oriented slats. The dining room which was added to the original structure in the mid-1960s is integrated better into the existing building – without, however, denying its contemporary architectural character.
L.L./ Hotel Gasthof Post is a tradition-steeped hotel. How hard was it to connect old and modern elements?

C.P./ The renovation of the dining hall is the third step taken together with the farmers to transport Hotel Post into a new, modern era. What is important to me is to preserve long-standing traditions without embracing the clichés of alpine architecture. At the same time my architectural language shows a conscious use of regional materials and techniques which means that the traditions are newly interpreted and continued in a contemporary language.

---
Share Article