Dedicated to snow
Mountain Force 2018/19 winter collections
Sponsored
Since its foundation in 2006 the Swiss brand Mountain Force has always stood for the kind of precision the country is known for – on top of that there is innovative technology, and technical know-how. The excellent handicraft and quality of the products are testament of the honest admiration for traditional tailoring craft and the profound connection with skiing.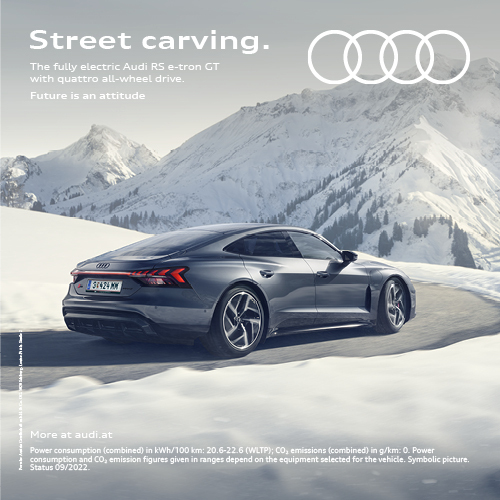 2018/19 winter collection
It is Mountain Force's mission to develop skiing gear that leaves absolutely nothing to be desired. In this year's 2018/2019 winter collection they have succeeded in combining tradition and modern influences in a unique fashion. Each piece is highly functional, as always with Mountain Force products, but also stylish and fashionable.
In order to differentiate the new collection from the former ones and keep developing it further, the brand has chosen to focus on its roots. In collaboration with Marcel Geser, who has been contributing at Mountain Force since the beginning, a new line was created that is not just characterised by excellent wearability but also protects the wearer from the most extreme weather conditions.
Artisan de Montagne
At the same time Mountain Force launches its second Artisan De Montagne (ADM) collection this year. The special concept here is that it can be adapted to current weather conditions. Which means it can be used in temperatures from -20° Celsius to +20° Celsius without making the wearer feel too padded and without restricting their range of movement. This textile revolution is made possible by separating insulation and weather protection. The collection's design can be described as elegant and classic – in accordance with the principle "form follows function" – which means that the individual pieces are also suitable to be worn to town.
Athletic design and fair products
The brand's philosophy has a strong focus on up-to-date development, research, and fairness. Which is why they will never compromise on any of these elements in their products. And KTC limited has proven to be a strong partner for Mountain Force in this respect. The renowned producer has always stood for excellent quality, good working conditions at the production sites, and keeping to social standards.
Great passion for technological innovation and athletic design characterise all Mountain Force collections. And the wearers' needs are always at the focus. The goal is to offer skiing gear that meets all their demands and needs.
Mountainforce
A brand of KTC Unlimited AG
Riedstrasse 1, 6343 Rotkreuz
+41 41 / 7998 020
info@mountainforce.com
www.mountainforce.com

---
Share Article