FALKE – WITH YOU EVERY STEP FOR 125 YEARS
Sponsored
Founded in 1895, FALKE can now look back on a varied and eventful 125-year company history. It had its origins in modest beginnings as a craftsman. And it was shaped by two world wars with destruction and reconstruction, by expansion and by overcoming the global financial crisis in 2008. This history demanded strong entrepreneurial personalities with an unconditional will to shape the future even in difficult situations - a requirement that, in view of the current global economic situation, still applies today.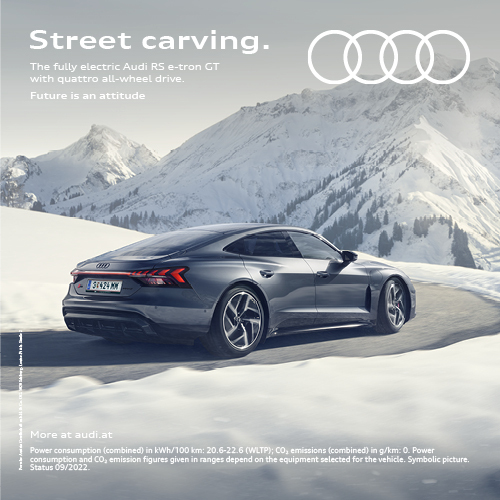 Since 1990 FALKE has been run as a family-owned business in the fourth generation and has developed into an internationally operating premium company. A major pillar of the company is the FALKE-FAMILY of more than 3,000 employees. Our expertise in high-quality legwear and fashion is recognised worldwide. It is the result of a long process that has led from traditional craftsmanship, through the special skills of a manufactory, to industrial production. The idea was and is still today: to offer uniqueness in series.
This idea is based on a solid foundation of values: unconditional quality, the highest level of craftsmanship and constant innovation accompanied by filigree specialisation, creative design and finally continuity and absolute reliability.
These principles apply today more than ever, because they are also the benchmark for the future. This future is constantly being reinvented. All over the world it is characterised by a fundamental and dynamic change in lifestyle in almost all areas of life: at work, in sport and leisure activities, in living, travelling and last but not least in physical culture. We accompany people of all ages and in every phase of life at every turn with new ideas and modern products.
FALKE makes offers that make sense to cosmopolitan, tolerant, sensitive and curious people. They should inspire, challenge, trigger desire and awaken feelings of happiness. We want to initiate diverse dialogues, which we conduct more and more intensively through numerous media.
FALKE – WITH YOU EVERY STEP FOR 125 YEARS
www.falke.com

---
Share Article
---
Lech & Zürs