Fascination trial biking
Environmentally friendly and future-oriented: e-bike trial rides in the mountains around Arlberg. At the focus: dexterity, coordination, and lots of action.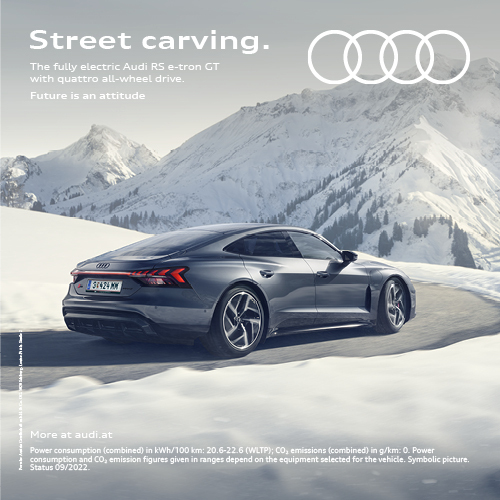 Body control, courage, and concentration combined with outdoor fun and adventure – that's what Willi Mathies junior's electro trial-park in Stuben is all about. The cool attraction promises amazing motorsports challenges without the noise and exhaust gases. Over hills, ramps, boulders, steps, and other exciting obstacles the electric bikes carry their riders – not only are the e-bikes lighter than fuel-powered bikes, but because of the electric motor there also is no risk of burns for children. Kids aged 7 years or older can explore the parcour with their e-trial bikes and learn the art of motorbiking in an easy and fun way. Grown-ups can not just look forward to fun but because of the more challenging elements it also is a perfect way to hone one's driving skills.
Spaß – Balance – Bewegung
Trial riding has its origins in Great Britian. The idea is to master difficult terrain slowly and without errors while standing on one's bike. Stopping, pushing, or propping oneself up, even if it just means putting one's foot down briefly, is an error. Staying calm and relaxed, manoeuvering the bike with precision, always keeping one's balance, and exact motor coordination are the key for successfully getting through Vorarlberg's first trial parcour. And it's located in the most wonderful spot: in the middle of stunning natural surroundings at the foot of Arlberg pass.
The skills acquired on the trial course, the sense of balance, and the concentration training come in quite handy while skiing, too. Which is why e-trialling is a popular alternative during the Ski World Cup athlete's training – the local skiing association SCA has been making good use of the facilities.
And guided mountain tours on e-trial bikes are a very special experience. Mathies offers two different guided tours through the terrain (for kids aged 12 or older). The routes used for the tours include forest roads and ski slopes. The guided tours always lead towards Albona – so from Suben either over Rauztobel towards Valfagehr or over the connecting slope "Passage" down the hill. Before the start of the tour there's a short intro to e-trial riding and a "warm-up" on the trial park that takes about 15 minutes. In future driving technique courses will also be offered, as will season passes for locals, staggered according to bike size. In order to further promote the scene, Willi Mathies jun. intends to organise a tournament. The conditions are ideal since the e-trial park is located right by the road and because of its former life as a leisure centre it has a large parking lot.
---
Share Article