Over rough and smooth
The tourism association's geologic nature trail
The oldest rock on the geologic nature trail created by Garmisch-Partenkirchen's tourism association is an incredible 500 million years old. In October 2015 the attraction saw its official opening and now it still meanders over 1.6 km along the Partnach creek from Bahnhofstrasse all the way to the Olympic stadium.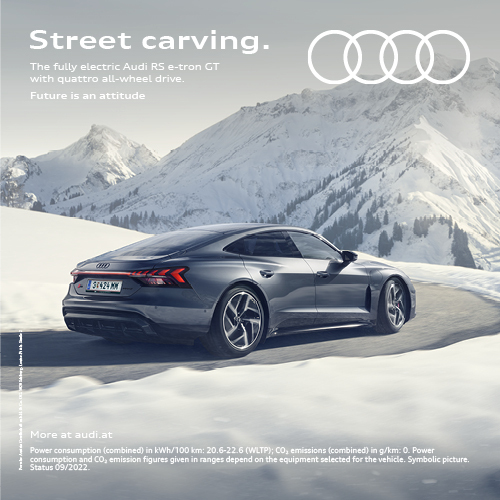 The educational trail introduces visitors to the fascinating world of alpine rocks. More than 100 exhibits from France, Italy, Switzerland, Austria, and Germany can be inspected along the way, among them are some special highlights:
Marble from Mittenwald, which used to be used for Munich's most magnificent buildings
Bündnerschiefer, a type of slate, which was transported from Brenner tunnel all the way to Garmisch-Partenkirchen
the gemstone-rock, which combines precious rocks from all five continents
whetstones which constituted the main economic activity in the Unterammergau and Ohlstadt area for many years
a 3.5-ton exhibit which is a perfect backdrop for unique picture
All visitors, young and old, can enjoy the rocks' beauty throughout the year and discover the extraordinary specimens on their own. More than 60 different types of rock provide an overview of the Alps' diversity, making the geologic nature trail one of the largest in all of Germany.
By the way: some rocks are still looking for a sponsor. Adopt a rock - motivated donors are always more than welcome!
Interview with gemstone therapist and goldsmith Susi Dahlmeier:
Rich green, vibrant blue, or speckled red – each stone is different and impresses with its individual look. However, the stones are not just pretty to look at, they also influence man and nature. Together with gemstone therapist Susi Dahlmeier La Loupe delved into the world of gemstones.
"While on holiday I like to bring malachite. It helps me really immerse myself in a situation and makes me more adventurous."
L.L./ You are a trained gemstone therapist. Now what would that be, exactly?
S.D./ Because of their formation, their crystalline structure, the minerals they're made up of, their colours and shapes gemstones carry information with them. And this information is emitted in the form of an oscillating frequency. As a gemstone therapist I try to bring a person together with the stone they resonate with – where they share the same wavelength, so to speak. And that way the stone's effect becomes palpable.
"What's important to me is to engage with a person and sense what it is they want."
L.L./ Gemstones are your work material, both in as part of gemstone therapy and in your atelier. Would you care to talk us through some of the stones' effects?
S.D./ Well, here we have the turquoise, for example, for me its motto is: "Heaven and earth are united in me." It's a stone for travel, protection, and luck. It's the perfect gift before a journey or an exam. It also helps empathetic people who struggle with personal boundaries because the turquoise centres us and gives us balance.
S.D./ Red jasper has the motto: "I am courageous and determined." It's a fire stone that helps us approach issues with courage, to see things through and assert ourselves. Green aventurine, on the other hand, ensures recovery and relaxation. Its motto is: "Undisturbed harmony." It calms raised tempers and lets us sleep well. Blue chalcedony says: "I am the flow." It is the gemstone of communication and helps with exams and talks. What we know and what we've learned – the gemstone will let it flow. That means that everything will come easy and we'll feel relaxed. When on holiday I use malachite. It lets you really immerse yourself in a situation and it makes you more adventurous.
"It's good to let the stone rest, too."
L.L./ You transformed your own garden house into a jewellery workshop. When a customer enters your shop, do you immediately know which gemstone fits that person?
S.D./ What's important to me is to engage with a person and to get a feel for what it is that they want. Many come here with a shopping list from their healer, some use a pendulum to find the right stone, some seek assistance and others want to find their own stone. Some people simply have a look around, find a stone they think is pretty and buy it. And in that moment, all of that is perfectly fine with me.
L.L./ Some stones are put up in a room, others are worn as jewellery or put in drinking water. Is there a way to take care of one's gemstones?
S.D./ hat depends. There are stones for different rooms, you can also wear them so that they look like jewellery at the first glance, while still retaining their healing properties. Some men will simply put the stone in their pocket. Others like to absorb the stone's information via their drinking water. It really depends on the stone. Red jasper is very stimulating and should thus not be put in the bedroom. Some have very intense and insulating effects and those should really only be worn or kept on one's person for a few hours at a time. It's important to trust one's instincts here and to see if the resonance is still there. And it's good to let the stone rest, too. It's important to always keep the stone clean, that way it can also absorb our energy. So, it's good to regularly rinse stones under running water and put them out in the sun. That way they become neutral and clean and can recharge.
"I would always have a plant classification book with me while inspecting a trail for a mountain bike race, just to expand my knowledge."
L.L./ You used to be a professional mountain biker and your daughter, Laura, is a very successful biathlete. Did stones used to play an important role for you back then? What do you think of good luck charms?
S.D./ Back then it wasn't stones in particular I was focused on, it was our wonderful nature in general. While I was inspecting the trails for mountain bike races I always brought a plant classification book to extend my knowledge. I also used to keep pretty stones but never dealt with the topic in depth back then. After my mountain biking career, I wanted to continue to develop and do some sort of training that would go well with my training as a goldsmith. And that's when the stones spoke to me…
S.D./ I think good luck charms are nice because they make us optimistic. But a dependency would be problematic, of course. You should always keep in mind that you can do it without a good luck charm, too.
"Maybe even sceptics will get to a point where they'll make an experience that shows them that there is more than what we perceive as real."
L.L./ Gemstone therapy is often labelled as being esoteric. How do you deal with sceptics?
S.D./ I usually don't. I like to encourage them to get a feel for it and give it a try, though. I don't want to convince or lecture anyone. Everyone gets to have their own opinion and impression. And sometimes a sceptic will realise that there is more than what we perceive as real.
---
Share Article