Just listen! – An exhibition explores the sound of Lech
What does Lech sound like? What does travelling sound like? And home? Until April 26, 2020, visitors of the special exhibition at Lechmuseum in Huber-Hus can find answers to all of these questions.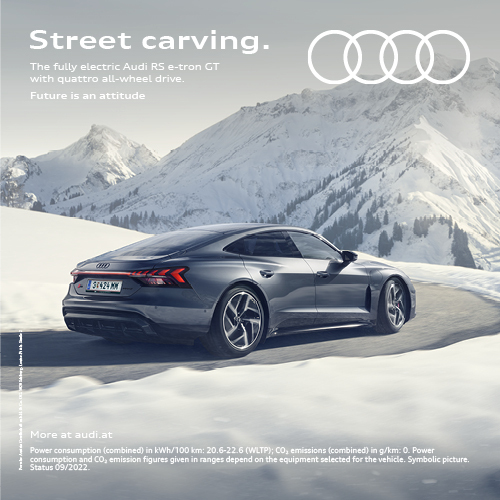 "The Sound of Lech – der Klang eines Ortes" is entirely dedicated to the topic of hearing. It explores the various acoustic landscape of the place which is characterised by elements like melt water, trolley bags, or construction sites. A number of installations make Lech's quiet and its noisy sides perceptible: ear trumpets invite you to listen to bus stops or hotels, a workshop produces sounds that have disappeared and illustrates technical changes. One focus lies on the region's church bells: with the help of Virtual Reality glasses visitors can witness the taking down of the bells in Vorarlberg for weapons production during the First World War.
The exhibition makes one thing clear: the soundscape of Lech is not just characterised by nature and the seasons, tourism has a strong impact, too. When the lifts are shut down at the end of the season and holidaymakers have left, it is construction noise that comes to the foreground and during summer you can even hear farming. "The Sound of Lech" is accompanied by a colourful event programme that takes place both indoors and out. During a sound walk participants can use ear trumpets to hunt for sounds at the centre of Lech. Kids can take part in workshops where they make wind chimes from wood, metal, plastic, and other waste products.
"There is so much we don't hear"
When it comes to information intake Western culture has been dominated by all things visual since the times of the renaissance. And that is in spite of the fact that our acoustic capabilities are much higher than our visual. The exhibition invites you to learn how to hear: "Contrast to our eyes we can never close our years" say ethnologist and advisor of the exhibition, Thomas Felfer. "We hear all the time yet we miss so much". One thing is for sure: after this exhibition you are sure to perk up your ears while walking the streets of Lech.
LECHMUSEUM IM HUBER-HUS
Dorf 26, 6764 Lech
+43 5583 / 2213 240
museum@gemeinde.lech.at
www.lechmuseum.at

Opening hours:
Tue, Thu & Sun 3 pm – 6 pm
Closed in October & November
---
Share Article