Read La Loupe Lech Zürs digital
Hip, hip, hooray! 10 years La Loupe
May we take this opportunity to introduce ourselves to you? We are the heads of Skardarasy's La Loupe – Benjamin & Julia – also known as zeitgeisty bohemians. We can't bring ourselves to pick one particular lifestyle, because even if we are always pulled towards the world's most hip hotspots, the metropolis is our mainstay, and though nothing can move fast enough for us, we still value tradition.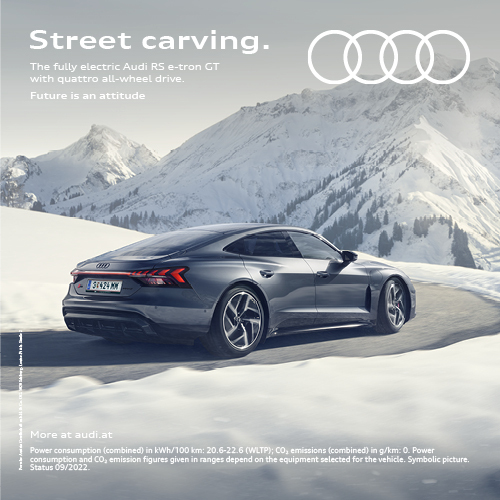 This way we have formed a number of passions – not only dating back to our childhoods – we would not want to miss. One of them you might even know yourself because we, too, are regulars at hotels we feel comfortable at. We love discovering new things, but we feel that during our holidays we also need that which is familiar, intimate, and cherished to make sure that we don't need to go out on an exploratory tour but can start indulging right away. That may sound a bit kitschy, but our inner bohemians are very much focused on indulgence and happiness. Don't you think it's a fulfilling thought that there really isn't much you need in order to be happy year-round and satisfy that yearning? A small trip, a beautiful holiday among friends is usually enough to get the endorphins flowing.
Being the faithful readers that you are you probably know that with this edition we are celebrating the ten-year-anniversary of Skardarays's La Loupe. This means that many of you have made it a ritual to pick up La Loupe; and that doesn't just make you happy, but us, too. So, you know the saying: if you notice something makes you happy – keep it up.
To the next ten years, Julia & Benjamin Skardarasy.
Benjamin & Julia Skardarasy
---
Share Article