Lech Zürs to go
The most beautiful products from Lech Zürs
A souvernir awakens memories of a wonderful holiday that's long past. Often they'll delight you for ages. And it doesn't always have to be a keychain or a snowglobe. Better: a beautiful, functional product that can be used in everyday life and still embodies Lech's style: timeless, high-quality, durable. And Lech has quite a lot of these products. How about a cosy cashmere scarf or a delicious bottle of gin? No matter if you're looking to bring back a gift for a loved one or simply give to yourself – La Loupe has collected nine ideas for a piece of Lech that will fit in any luggage.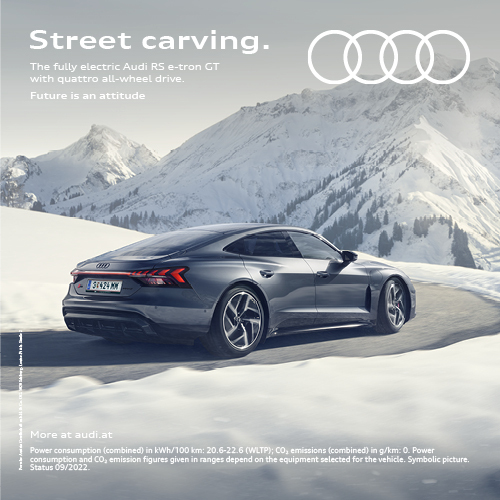 STROLZ: SKI BOOT
"Our craftsmanship, our knowledge about the anatomy of the foot in particular and the body in general are what make a Strolz Ski Boot so unique in its fit and comfort."

Robert Schneider | Sporthaus Strolz



BACKSTUBE LECH: LECH LOAF
"Our Lech Loaf is a sourdough bread with a thick crust. Using the best natural and regional ingredients and combining them with time and experience we make it what it is."
Martin Walch | Backstube Lech



LENAI & LINAI: HOODED JACKET
"My customers talk about the hooded jacket as if they're in love. And when it is no longer fit to be worn after years and years of use it needs to be replaced immediately. The hooded jacket was created in Lech, it is FROM Lech."
Sonia Zimmermann | Lenai & Linai



SCHIWAGO: WINE
available at: Weinkontor Zug, Allerlei – Krämerei.GenussRaum and in selected restaurants and shops in Lech & Zürs.
"The word Schiwago is made up of the first syllables of the best activities in Lech – skiing, hiking, and golf – that's what a holiday in Lech is all about. With every sold bottle our guests and customers support Lech's mountain rescue which plays a particularly important role in the village."
Heinz & Gitti Birk | Hotel Stäfeli, Allerlei & Weinkontor Zug



RESA WANTS: HERBAL TREATS
available at Pension Alpenfluh and several Hotels in Lech, also at Sporthaus Strolz, www.reswants.at
"My soap and the lotion are supposed to be more than just cosmetics products. They're feel-good items that make you think of fresh mountain air and the good times in Lech and that place of relaxation."
Miriam Wolf | Resa Wants



MARTINA STROLZ: HOTEL MIMOSA, ALL-AGE NOVEL
available at Restaurant Fux and several hotel receptions. And at Geschenksboutique Pfefferkorn, www.martinastrolz.at
"Exciting reading for comfy winter evenings in front of an open fire. It's not set in Lech but it was written there."
Martina Strolz



BRUDER WERNER: GIN
available at K.Club or directly with Brother Werner +43 664 / 3367 229
"My motto: have fun and do good at the same time – that's Bruder Werner's Gin. To make a small contribution for people who are not doing as well as we and our guests! These funds and many other donations are used from the charity association St.Christoph Brotherhood to help people from the region who are in need and have fallen on hard times."
Werner Grissemann | Bruder Werner



OMES: BEER
available at Café Gotthard, Mohnenfluh Oberlech, Hus 8 and Lecherstube
"Our beer, just like our homemade gin carry the brand name OMES, named after our local mountain, Omeshorn. It's a product from Lech made with Lech's spring water and Lech's passion."
Clemens Walch | OMES & Hotel Gotthard



B.Art: CASHMERE SCARVES
"B.art Cashmere scarves are a connection between comfortable warmth and the cold season. A piece of Lech around your neck."
Burgi Muxel | B.art

---
Share Article
Next Article