moun10 holiday living
Interview with Franz Hummel
In between the two village parts of Garmisch and Partenkirchen an exciting idea is currently turning into a reality. Aside from living space solutions for various needs, this site will also see two innovative tourism projects. The hostel of the future, 'moun10 Jugendherberge' has already become reality and now construction works for the extraordinary holiday apartment concept 'moun10 Urlaubswohnen' are ready to begin. Visionary and entrepreneur Franz Hummel gave an insight into his project 'moun10'.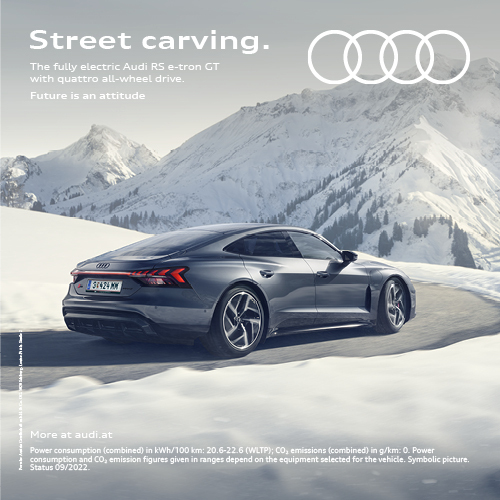 L.L./ Mr Hummel, what is your 'moun10' holiday apartment project all about?
F.H./ The project name 'moun10' was chosen very much on purpose. The youthful way of spelling the name symbolises a certain openness towards the current zeitgeist and modern style. On the other hand the name reflects the most striking characteristic of our surroundings and expresses the connection and authenticity with our alpine location Garmisch-Partenkirchen. Both elements were core goals of the project from the beginning.
L.L./ What's so special about the holiday apartment concept behind 'moun10 Urlaubswohnen'?
F.H./ Just like many of our needs the way we experience holidays is changing. Outside of their daily life and work people want to spend intense family time with their loved ones during their precious holidays, they want to be free and not bound to any schedules, they want to be active in nature and not have to touch their own car wherever possible. And all this in combination with the kind of comfort a hotel product offers - 'moun10' holiday living has incorporated all these topics and turned them into a high-quality real estate solution in a super central location.
L.L./ Just give us the gist – what can guests expect there?
F.H./ High-quality and beautifully furbished spaces (by Partenkirchen's own Manufaktur) – efficiently designed living spaces that are just comfortable – all terraces and balconies are south-west facing and have an excellent view of the mountains – car-free holidays with excellent infrastructure – the mountains and the city are close by – central gym and spa with modern equipment – experience gastronomy in house – traffic-free area with plenty of parking spaces in the large underground garage – innovative sharing concept 'buy and let' - and so much more!
L.L./ What are the success factors for the innovative project?
F.H./ Good solutions are always team solutions. In that sense it's important to me that my staff contribute with their own ideas – and always at eye level. Aside from that extraordinary projects always require extraordinary partners. Our projects are almost exclusively accompanied by local planning and crafts businesses. Long-lasting cooperations mean that we know one another and can rely on one another, which makes it a lot of fun.
FRANZ HUMMEL UNTERNEHMENSGRUPPE
Wankwerk 2, 82467 Garmisch- Partenkirchen
+49 8821 / 7982 280
info@fh-projektmanagement.de
www.franzhummel.de

---
Share Article