Paying homage to home
In Garmisch-Partenkirchen the Boutiquehotel Werdenfelserei is due to open in May 2018
Franz and Monika Erhardt and their two daughters Barbara and Katharina will finally see the dream of their own hotel come true in winter 2017: Boutiquehotel Werdenfelserei, situated between Kurpark, Loisach, and the centre of Garmisch-Partenkirchen will open its doors. In cooperation with the architects from W2 Manufaktur in Leogang they were able to realise their long-held dream of their own house where the guests can enjoy beautiful design with all their senses.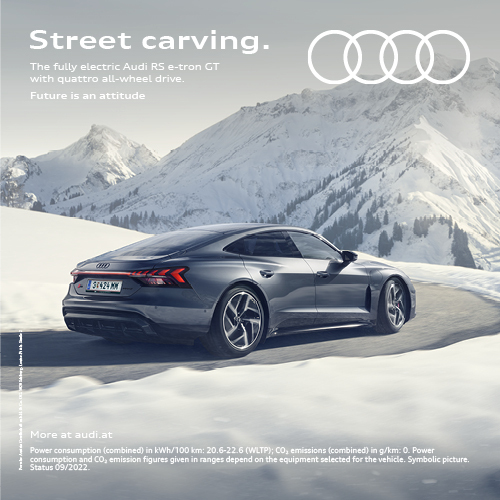 Monika Erhardt calls the rooms a way of 'paying homage to home'. The timber from alpine forests is not just an integral part of the interior design, the relaxing fragrance of arolla pine wood creates a unique and comfortable atmosphere. The 43 studios of three sizes and the eight suites are all made entirely from wood and impress with their comprehensive facilities. The open design makes sure guests can enjoy a panoramic view of the Werdenfels region from their rooms. Highlight: the infinity pool on the roof and the spa area with its large terrace right next to it. Perfect for holidaymakers to unwind – with a view of Zugspitze.
"It always makes us happy when we see guests striking up a conversation with each other."
The way to someone's heart is through the stomach
At the bistro GustoTheke guests and locals can find fresh, regional and seasonal dishes – no matter if they're looking for a small snack or a wholesome business lunch. In the evenings chef de cuisine Johannes Wäger serves sophisticated meals and local classics made with a lot of passion for detail at restaurant Wurzelwerk. 'We love it when guests start talking to each other and exchange stories about their experiences in the wonderful surroundings here', Mrs Erhardt tells us.
The family has one goal: 'To make sure that every guest feels at home with us,' Monika Erhardt explains. And for this reason, the four and their architects planned a refuge where they would enjoy living, too. What was once mum's dream has long become a project for the entire family.
---
Share Article