Relax & Enjoy
Arrive. Let go. Relaxation at the highest level!
The smell of fresh mountain pine and other alpine essences goes perfectly with the view of snow-covered peaks – Hotel Gridlon, a true oasis of wellbeing, is located in the middle of nature. Calming warmth, soothing baths, and cosmetic treatments promise pure relaxation after a tiring day on the slopes. "Tranquility is an essential part of holiday for me, an essential factor for relaxation. That's why, with our arl.bergSpa, we've created an oasis of quiet", host Christian Lieglein explains. "No matter if it's the village of Pettneu itself, our hideaway hotel with its many parlours and spaces, our individual rooms and suites, or, as of recently, our arl.bergSpa.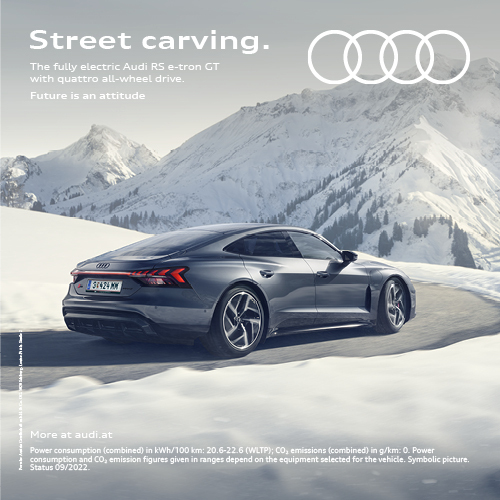 Everyone is bound to find their spot to indulge and relax." The spa was overhauled in 2017 and it is dominated by natural materials like stone, wood, and glass which all go perfectly with the surroundings. Four saunas, among them a Finnish panoramic sauna, organic herb sauna, steam bath, and infrared booth provide a comprehensive spa experience which can be rounded off with a dip in the two pools of 10 and 12 metre length, respectively. The spacious quiet areas are equipped with more than 45 loungers and the comfortable atmosphere is perfect for leaning back and relaxing while enjoying a good book.
Après-Ski Relax
Those who come back frozen to the bone after an action-packed day on the Arlberg's slopes dreaming of hot baths and massages can simply leave their skis and boots at the house's own ski and boot storage by Rendlbahn in St. Anton and then leisurely make their way to the Gridlon – it's an eight-minute ride in the private shuttle.
Once arrived there, guests can enjoy a snack and a cup of tea before they dive into the arl.bergSpa. The soothing warmth of the saunas and the 34°C outdoor pools with underwater massage jets relax body and soul after an exciting day on the boards – and on a cold and snowy winter's day it's a truly special and unique experience! The stunning view of the surrounding mountains contributes to finding inner peace.
But guest can not just indulge in the beautiful view but also the "Arlberg Signature Massage" with harmonising massage technique and warming oils. "When we redesigned the arl.bergSpa it was especially important to us to find inspiration in our natural surroundings, the Arlberg and the classic elements of our house" says hostess Sigrid Lieglein, "regional materials like wood, stone and glass are at the focus, reflecting our surroundings.
And the breathtaking view you have from our saunas move nature to the centre of attention, even at the spa. During our treatments we also greatly value the power of nature. More than fifty different extracts from selected mountain herbs are used in our care products, they are perfectly adapted to the skin's needs and bring visible results." The arl.bergSpa is a place of beauty, relaxation, and wellbeing in the midst of nature; perfect nourishment for body and soul!
---
Share Article