The essence of fashion
Seven statements by Sandra Wiesenhofer, fashion icon in Lech and manager of Sagmeister Boutique
There is one name a fashionista in Vorarlberg cannot get around: Sagmeister. Since the beginning of the 20th century the company has been the place to go for fashion-loving customers from near and afar – clothing men, women, and children in high-quality garments with elegant cuts by the latest designers. In Lech women will receive the best advice by store manager Sandra Wiesenhofer at Sagmeister Boutique. From Prada, to Céline and Valentino all the way to Iris von Arnim – the clients are spoilt for choice. Lech's fashion icon provided La Loupe with seven fashion statements.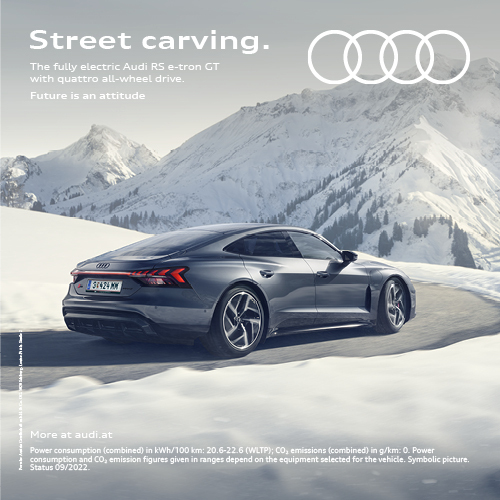 "For us, Lech is our "highlight", in the truest sense of the word."
L.L./ Lech is a very special location for Sagmeister – why is that?
S.W./ We live in a wonderful region – from Lake Constance to the most stunning mountains. And for us Lech is, in the truest sense of the word, our "highlight".
"Our customers in Lech value the highest quality."
L.L./ What is particularly important for your clients in Lech?
S.W./ Our clients in Lech usually know their way around fashion, they have travelled a lot and value high quality.
L.L./ The Sagmeister Die Frau boutique was newly designed last year – would you say the interior influences the shopping experience?
S.W./ We worked together with the renowned architect Michael Ohneberg from Vorarlberg and now the shopping experience takes centre stage and provides the perfect framework for a talk about luxury fashion.
"Quite simply – it's supposed to be fun!"
"We like to take the time to fulfill personal wishes."
L.L./ What feeling do you want to give the guests?
S.W./ It's a simple feeling, really, the feeling of comfort. We are service providers in fashion and we do our job and impart our fashion know-how in our own, relaxed, "Austrian" way – quite simply, it's supposed to be fun!
L.L./ Would you say the shopping experience is particularly beautiful in Lech?
S.W./ In a small village the contact with the people is much more intense. We try to give our guests a feeling of personal care and we make a point of taking the time to fulfil personal wishes.
L.L./ How did the Sagmeister family get involved in the fashion business?
S.W./ The Sagmeister family has been in the business for a long time – since 1844 – and they have always had great relations with different designers, in many cases they turned into close friendships.
"We try to strike a balance by mixing styles – elegant and sporty."
L.L./ Would you tell us what the winter highlights for 2018/2019 will be?
S.W./ Designers are into a luxurious sporty look, casual, feminine, and sexy. We strike the balance with skilful style mixtures of casual and sporty. Bags and shoes provide accents that we use to perfect the outfits.
Wordrap with Sandra Wiesenhofer
This garment is an all-round talent: cashmere by Brunello Cucinielli.
Clothes make the man? Yes, style and charm bring out the personality.
I particularly enjoy thinking back to this decade in fashion: the sixties with wonderful style icons Jacky O., Romy Schneider, Grace Kelly.
Animal or flower prints? Animal in winter, flowers in summer.
The best outfit for an elegant dinner in Lech: A velvet Saint Laurent dress.
When I'm in Lech I like to spend my time…in my luxury boutique in Lech.
Sagmeister Boutique
6764 Lech am Arlberg
+43 5583 / 3915 800
boutique.lech@sagmeister.at
www.sagmeister.at

---
Share Article