Sitting pretty in the Alps
In mid-2018 Jörg Hibler took over the product 'Alpenkorb – alpine outdoor seating' with all the rights. With his company Holzart – ideas in wood he has been making favourite pieces from wood for everyone since 2007. The alpine outdoor seat is yet another product that seems tailor-made for him. All construction elements of the Bavarian beach chair are made by expert craftsmen and in collaboration with Werdenfelser Werkstätten (furnishings for people with disabilities). According to the motto 'to each their own' most requests by private buyers, companies or hotels go well beyond the standard model.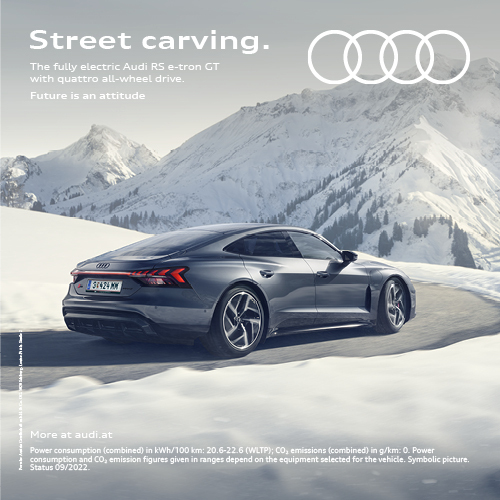 L.L./ You took over the Alpenkorb company at the beginning of last year – how did that happen?
J.H./ My own company Holzart and Alpenkorb had been working together for years and I've been involved in the processes for a long time. I know the product inside and out, and the wicker chair and the alpine style are a really good fit – I am from Garmisch myself and I can really identify with this product. So when talks started about a potential takeover I didn't hesitate. Now I can really put all ideas into practise without having to coordinate with anyone, I can also produce the kind of quality standard I value, and I can keep fine-tuning the production process and perfecting all the elements that are used.
L.L./ What variations of the Alpenkorb are there and what individual wishes can you cater to?
J.H./ At the moment the alpine outdoor seat models that are available are Relax and Ambient. The Wildsteig model doesn't really differ much from the Ambient model in terms of construction, it's just the design that's different: the vintage model is equipped with cowhide ad vintage leather. We are currently working on a new wicker seat with a swiveling roof: Soleil. Soleil will be available in an Ambient and a Relax version. However, we specialise in individual requests and custom work: because we make everything ourselves we can cater to all of our customers' wishes. Generally, when it comes to the wood, the fabrics – from faux leather to cowhide – if it's possible from the construction point of view we can do it.

"We specialise in individual requests and custom work."
And the standard model already offers quite a lot of options, the seat and the backrest can be adapted, for example. And other elements that can be customised are the measurements (breadth, length, depth), the window and tables, engraving, lighting, seat heating, reading lamps and sockets or USB ports.
When it comes to special requests with regards to the electrical wiring, safety plays an important role, of course. And for those kinds of requests we need to get a certificate. We are happy to accept all kinds of challenges when it comes to special requests – Coca Cola, for example, asked us to make the window bottle-shaped. And another customer wanted to turn the back of the basket into a panoramic window. That turned out to be relatively complicated because it meant that we had to adapt the entire construction. But the result was a real eye catcher!

"Generally speaking almost every Alpenkorb is unique."
At the moment we are working on a special Alpenkorb model for hotels that's mounted on a rotary plate so that the basket and the guest can follow the sun. So, at the end of the day almost every single Alpenkorb is a unique piece – small particularities like different fabrics or personalised engraving give every one a customer-specific touch.
L.L./ How long does the production process take and where do you get your materials?
J.H./ When the basic building elements stay the same it takes us about two weeks to assemble one Alpenkorb. When elements are changed and adapted individually, we have to create a whole new model and that will take about four weeks. We have a permanent waiting list – and we complete one order after the other. When we get requests from hotels, who will usually order more than one Alpenkorb, we suggest they order at least similar if not identical models. But, of course, we're still flexible!

"Over all what we do is turn excellent quality into excellent quality."
Our team is small: I do a lot of the work myself and then there is one more master carpenter who works full-time, one person who does the upholstering, and one assistant. As far as the materials are concerned we try and make sure we only use materials from domestic companies; and the fabrics we usually buy wholesale. The wood comes from the area: we use natural and painted spruce, larch, old wood, and Swiss pine. The latter is very popular for spa and relaxation areas. And on top of that there is a layer made from acacia that's less temperature sensitive.
The Relax baskets are big enough for two people and you can often find them in hotels with a natural pond – simply because it's the perfect setting and looks so beautiful. The steel construction is also made by a local company. And as far as the fabrics are concerned it's important that they are outdoor materials. We generally only use excellent quality to make excellent quality – and that's also what we ask of Werdenfelser Werkstätten. At the end of the day the customer only gets to see the finished product which needs to be perfect, we can't give them any reason to complain.
"I'm still so enthusiastic about this product!"
Werdenfelser Werkstatt takes over the production of elements that can be mass produced, such as slats. When our staff gets to admire 'their work' at a hotel that's something that makes them very proud. And that's how the real value of quality craftsmanship, which the staff needs on the labour market, is communicated. A total of five to six standard elements can be made in the Werdenfelser workshop. Everything else we make ourselves.
L.L./ What's your vision for the Alpenkorb's future?
J.H./ During this interview I've actually come up with a new idea – so I'm really enthusiastic about this product that's been around for more than 13 years. There is so much potential in the Alpenkorb; the possibilities of making new models are seemingly endless. So long as we keep up the quality and so long as we're capable of making the individual elements we can really put any wish into practise.
HOLZART/IDEEN IN HOLZ
Bankgasse 5, 82467 Garmisch-Partenkirchen
+49 8821 / 9094 323
info@holzart.me
www.alpenkorb.de

---
Share Article