3 questions for ...
Robert Strolz from ski.kultur.arlberg
The Arlberg has had this great association for ten years now: ski.kultur.arlberg. It was founded to research and document the history of the sport and skiing tourism on the Arlberg. Founded in 2008 in Zürs, ski.kultur.arlberg attracted attention with a conference ("Arlberg. 'Wiege des Skilaufs'" = Arlberg. The cradle of skiing.), a documentary ("Arlberg. Das verborgene Paradies" = Arlberg. The hidden paradise), a book "Spuren. Skikultur am Arlberg. = Traces. Skiing culture on Arlberg) and the corresponding exhibition "Spuren. Die Ausstellung zur Skikultur". On the occasion of the association's ten-year-anniversary Robert Strolz, co-initiator of the project and former chairman of Skiclub Arlberg, answered three questions for La Loupe.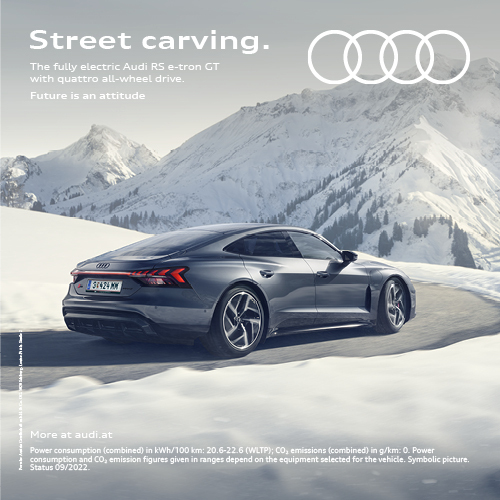 L.L./ How did you come up with the idea for ski.kultur.arlberg?
R.S./ After the 2005 exhibition "Skilauf. Ästhetik. Technik. Mode" (= Skiing. Aesthetics. Technology. Fashion) by Raiffeisenbank Lech that had many fascinating exhibits from legendary Noldi Beck we had the first idea to research the history of skiing on Arlberg in a comprehensive and scientific fashion. After that followed talks with the universities of Tübingen, Stuttgart, and Innsbruck as well as an intense preparatory phase. And on 22 January 2008 the association ski.kultur.arlberg was solemnly founded.
L.L./ What do you associate with ski.kultur.arlberg?
R.S./ It makes me think of wonderful encounters and really successful projects! ski.kultur.arlberg created the basis for so many things: the book and the exhibition "SPUREN" or the documentary. And I also think of the exhibition "Schnee" (= Snow) or the wooden sleds for a travelling exhibition.
L.L./ What does the 10-year-anniverary of the association mean to you?
R.S./ I am happy and proud when I look back at what we've accomplished. The ten years are a great occasion to celebrate and set new goals. Aside from that there is only one thing left to say: Viva!
Infobox: The Arlberg's skiing culture
Skiing has been an integral part of the Arlberg region's culture since the 19th century. In the "cradle of alpine skiing" skis and skiing technique were, for the first time, not just regarded as a means of transport but as a leisure time activity. And skiing is not just a sport, it brought its own line of tourism that attracts and fascinates people from all over the world and that has developed into its very own lifestyle. It started with the very first ski mountaineers, the foundation of legendary skiing schools, a proper technique, ski movies and went all the way to mundane après ski and hip snow bars.
Slowly but surely the name Arlberg which only used to be the name of a mountain pass was expanded to comprehend the entire region and today it's used a synonym for alpine skiing. A type of skiing that is still second to none.
---
Share Article