Sport Conrad – when passion for sports meets quality
Sport Conrad in Garmisch-Partenkirchen
A ski tour to Gamsalm in Ehrwald, a run through Garmisch-Partenkirchen's stunning natural surroundings, a bike tour to Eibsee lake. At Sport Conrad in Garmisch-Partenkirchen that's how you spend your evenings. And this does not just go for the staff: several times a week a community of sports enthusiasts meets to go on a tour together. The goal is to enjoy nature, the sport, and freedom.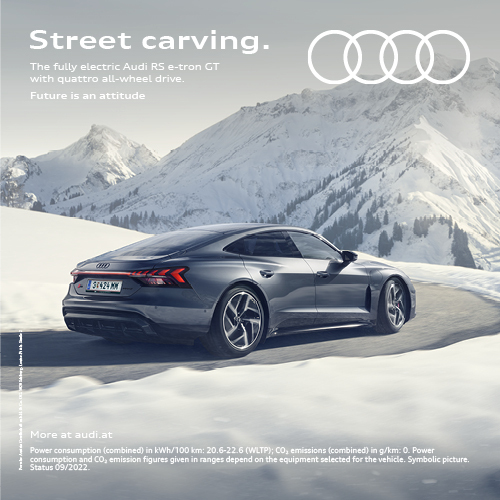 The days have long been marked in the calendar. For years thousands of guests from all over Europe have been flocking to the ALPIN powder days to the Kühtai and Kleinwalstertal valleys, to Garmisch-Partenkirchen for the annual AlpenTestival in August, and the Splitboard Festival in Achensee in January. There they test the latest ski and outdoor equipment from the best manufacturers. Under the guidance of professional mountain guides, ski, bike and ski-tour teachers the participants take part in exciting tours and exchange their opinions. And the most popular products they tested can be purchased for excellent prices. On occasion of Zugspitz Ultratrail in June, Sport Conrad also offers the ZUT running collection at a discount. Meanwhile the people who come to all these events have formed a community that gets together to enjoy nature and a great time among friends. Which is a central theme at Sport Conrad.
It has been two years since the sports retailer first organised the GAP Pub Run in Garmisch-Partenkirchen. A running club where the participants pick a different route in Garmisch-Partenkirchen each time and meet for a chat in a pub afterwards. Pub runs actually are an American phenomenon, but Garmisch-Partenkirchen's version has its very own appeal. "It turned out very well," says Mira Naumann who is in charge of Sport Conrad's online marketing. The number of runners increased, and they started coming regularly. Each week locals, people who moved here, and holidaymakers get information on the next tour via Facebook or Instagram. Everyone can participate, and the right gear is available in Sport Conrad shops. And when there's snow, the participants put on their skins or cross-country skis. The GAP Pub Run's winter edition takes its participants up onto the mountain or on a cross-country-trails once a week. And as of this summer there even is a GAP Pub Bike ride where the community can explore the mountains on bikes. During Kari Traa Urban training and the #FindHerOutdoors series women meet up to work out, climb, bivouac or hike.
Another occasion for people to get together are talks that Sport Conrad organises in their Garmisch-Partenkirchen store. Among the topics is, for example, avalanche safety. "It's important to us to provide people with theoretic input on top of their practical experience," is Naumann's input here. It's about providing impetus and creating awareness. At the shop people receive professional advice to make sure they get the right equipment before heading into the mountains.
---
Share Article