Sun salutation towards Alpspitze
Interview with Jasmin Elliott
Between September 13 and 15, 2019 the festival hosted by the yoga-lifestyle brand Wanderlust will take place in Europe for the very first time. With more than 50 yoga and meditation classes, workshops, and events in ten different locations the power of nature will be used to create the perfect surroundigns for relaxation and reflection. In her interview Jasmin Elliot talks about why Garmisch-Partenkirchen was chosen for the festival and how yoga with Wanderlust has a lasting effect.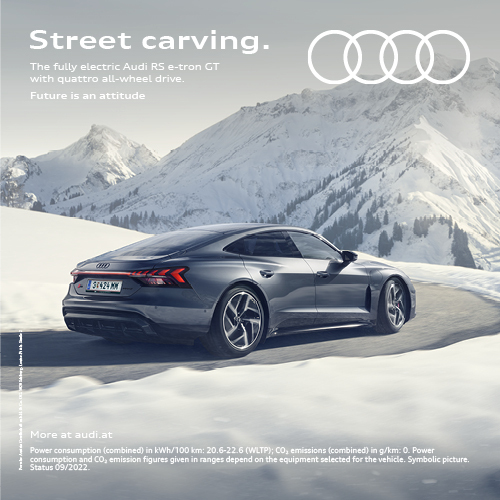 L.L./ How would you describe Wanderlust?
J.E./ The Wanderlust concept comes from California. And we've been in Germany for four years now, too. In principle we are a yoga-lifestyle brand with many facets. The two main elements are our events and the three-day festivals. And on our blog we offer holistic information on yoga but also online training sessions for everyone to do at home. We want to be a companion and point of contact for all topics concerning mindfulness and yoga.
L.L./ Wanderlust and Garmisch-Partenkirchen – a combination that works both literally and figuratively?
J.E./ We are going to offer hikes and trail running but our main mission is 'Find Your True North' - meaning focus on yourself. The idea of Wanderlust is not one of optimising oneself, it's about finding the perfect way to recharge and get new energy. We chose Garmisch-Partenkirchen as a place of strength – and because the combination of accessiblity and nature is just perfect.
L.L./ Do you have a tip for choosing what's best for onself from the wide range of activities in the guide?
J.E./ The large choice is important to make sure every participant finds something for them. In many cases these kinds of 'seminars' offer a fixed programme – but we want to turn these three days into a 'personal retreat'. No matter if you just want to enjoy nature or try out yoga for the first time, or if you've been practising yoga for years and are interested in a particular session. Even those who come as a group should be able to follow their own wishes and focus on themselves.
L.L./ What is your highlight that only exists in Garmisch- Partenkirchen?
J.E./ Definitely our yoga sessions on the platform of Alpspitzbahn! A shuttle takes you to the cable car which takes you up the mountain – the view of the surrounding mountains is spectacular and just perfect for practising yoga! The location is unique in the world and, next to Riessersee lake, a satellite location for our festival. Aside from that the evening programme where the community can celebrate itself during concerts and yoga sessions is always a special experience.
L.L./ How do you think the participants who are already familiar with other Wanderlust events and festivals will react to Garmisch-Partenkirchen? What will they find particularly amazing?
J.E./ The one-day events are a starting point for topics like mindfulness and yoga in your own town or as part of a weekend trip. In Garmisch-Partenkirchen it's all about depth, you can really take your time, during extra long, 90-minute yoga classes, for example.
L.L./ What options do guests/participants have when it comes to staying on top of the topic of yoga in Garmisch-Partenkirchen after the festival?
J.E./ We just launched our own app – which means you can always have Wanderlust with you. The app offers tips and exercises, and of course our website also offers numerous options for dealing with the topic of yoga without going to a yoga studio. With videos and reports the guests can experience the amazing atmosphere of the festival again and thus make it part of their everyday life.
WANDERLUST FESTIVAL
www.wanderlust.com

---
Share Article