Take the time – the time to live
Interview with Theo Peter, manager at hotel quartier in Garmisch-Partenkirchen
At hotel quartier, impressive views of the mountains surrounding Garmisch-Partenkirchen are guaranteed. The clear language of the timber architecture with the large windows is an eye-catcher, the lodges' open galleries and hammocks invite guests to relax; the perfect place to unwind – and go offline. La Loupe met with manager Theo Peter and was given fascinating insight into the extraordinary hotel concept.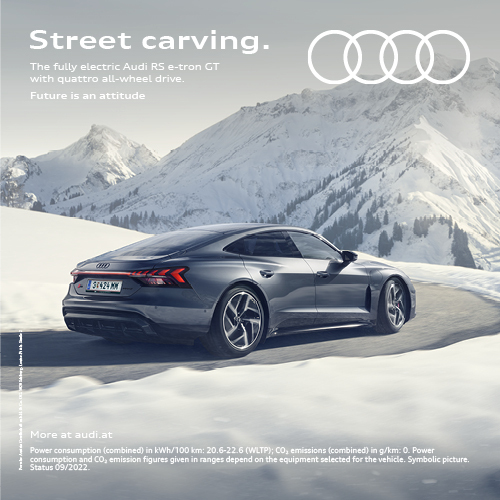 L.L./ Mr Peter, at quartier the motto is "Simply go offline for a while" – the basic lodges do not have a television or internet. In times where everyone can permanently be reached and is online all the time, how do guests react to the "Digital Detox"?
T.P./ Of course, the opinions diverge here, the topic is both a blessing and a curse. We try to raise awareness and help people to think back to what's essential – without outward pressure. We want people to arrive at quartier, enjoy the relaxed architecture and experience the symbiosis of nature and house. We want the guest to have time to unwind, which is why the lodges don't have a television. Our guests can pick up a good book instead. And that was our basic concept from the start. We give our guests the opportunity to leave their everyday lives behind. That includes a reduced and conscious way of dealing with new media that occupy so much of our time. Our lodges are free of electro smog, they open the mind and clear the head. The architecture which integrates the mountains around Garmisch, reflects that too. It is also important that the guests consciously take the time and live that time – this leads to creativity and new, different thoughts all on its own.
T.P./ If the guests wish they can always use the online-button and make all kinds of media technology available in the lodges – or turn it off, consciously, to enjoy a room devoid of electro smog.
"Guests need to find the time to unwind."
"Today we welcome a very international audience."
L.L./ How do the guests like quartier?
T.P./ At the beginning it wasn't all that easy. Today we welcome an international crowd that thinks the hotel concept, the architecture, the material, and the story are fascinating and appreciate it. Some guests from the creative industry feel attracted by quartier, we've become quite popular with an audience from Munich that enjoys the city hotel in the nearby mountains. Many companies book our lodges including the conference rooms. Of course, in this context the future-oriented topic of sustainability in our house is particularly important to the companies.
"The criteria for all our meals: less is more, and it's all freshly cooked."
L.L./ The architecture of quartier really stands out: four peaks and asymmetrical gables remind observers of the mountainous backdrop. How did quartier's look influence the town?
T.P./ Many really like it, some can't quite relate. Yes, the architecture is peculiar at the first glance and it invites onlookers to question it – it wants to be questioned. Some could not understand the concept at the beginning but many critics now think positively about the project. People are often irritated by the new building's exterior, but the old building that still is the project's soul manages to make it more accepted and then there's the natural, creative interior that amazes, nothing here is from a hotel catalogue.
"Basically, our house offers one thing: nothing of the usual!"
L.L./ Every day from 7:30 am to 11 pm the day bar treats guests to a small but fine choice of delicacies. What criteria does the chef use to pick the dishes on the menu?
T.P./ The first thing that makes the day bar unique are its opening hours – most places here close much earlier. And we welcome everyone, not just our guests. And as far as the criteria for the food are concerned our motto is: less is more. Nothing here was ever canned – absolutely nothing! We prefer using organic products that are seasonal and regional for our dishes. At quartier we also have the motto that none of the dishes we have on our menu can be available anywhere else in Garmisch-Partenkirchen. And we value a changing menu. We mostly offer vegetarian dishes but also some meat dishes and soups that are always freshly prepared. That was our conscious decision, it's an indispensable quality criterion.
T.P./ A warm and personal service is important to us as well, we want to make sure our guests feel welcome and at home. Each of our staff has their own personality and we want our guests to see that, which is why we have no uniforms or dress code here.
"We offer our guests the opportunity to 'get out of their habits.'"
L.L./ In your house all those looking for relaxation and hungry for knowledge can look forward to special offers. Tell us more about that!
T.P./ Our hotel concept with "Arrive", "Unwind" and "Be Active" is also what our offers are about. Arrive and enjoy good architecture – that's reflected in our seminar offers, Unwind is about the offline holiday offers for families and companies. And the idea of Be Active is about saving our guests the usual wellness stress caused by all the accompanying sports programmes in Garmisch's mountains. All this is accompanied by psychological seminars, also on the topics "Take the time – the time to live". In this respect, we also value high-quality speakers like sports scientists, mental coaches or experts for offline and time topics.
T.P./ Another very important offer for our guests: arrive and do nothing, we know from experience that the creativity and new perspective will come on its own.
"Guests here in Garmisch-Partenkirchen should take in the wonderful mountains."
L.L./ quartier has been welcoming guests at the heart of Garmisch-Partenkirchen since November 2016. What does the perfect day in the alpine metropolis look like?
T.P./ Guests should take in Garmisch-Partenkirchen and its values, and those can be found outdoors, in the mountains. Ideally one has had a good night and enjoys a really good breakfast here at quartier. Then one goes off into nature and practices whatever sport they like. Some do more and some less of that. Seasoned athletes experience intense moments in nature – no matter if it's during a run, a bike ride, or during a snow shoe hike. Less seasoned guests can be accompanied, if they so wish.
Wordrap with Theo Peter
---
Share Article