Swinging springtime
Tanzcafé Arlberg music festival
27 concerts in 23 different locations performed by 18 bands from 10 countries – during the first two weeks of April, Lech Zürs will once more become the stage for Tanzcafé Arlberg. Good News: since the Easter holidays will be late the festival will actually be a few days longer this time.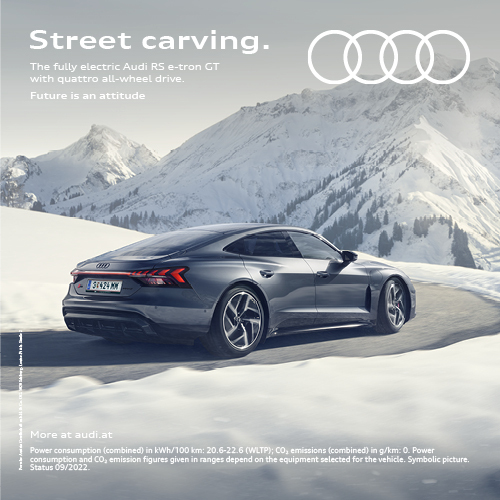 Curator Renée Jud explains: "The basis for the festival in Lech Zürs was our idea of paying tribute to the long-standing tradition of five o'clock tea during the sunshine skiing days and the unique atmosphere of that event in an all new format." And for that reason, the motto for 2019 is: Dance like we used to with today's music. From swing to jazz, electro swing, pop, all the way to rock'n'roll and soul – from the moutaintops into the valley the fresh mountain air will be filled with beautiful melodies. Everyone can dance and celebrate on the sun terraces, at the skit huts, hotel lobbies and bars of the Arlberg destination. "The full programme motivates everyone to listen and dance, the musical contributions are high quality and entertaining at the same time. Aside from that the surroundings make this international festival format an extraordinary event," curator Julia Mumelter's enthusiasm is palpable.
Swing & Snow
From April 5 to 7, 2019 the popular swing dance weekend will once more take place as part of Tanzcafé Arlberg. A new feature this year: special Lindy Hop classes for beginners. The courses will all be held by Bärbl Kaufer and Marcus Koch from Munich – a renowned couple of trainers with international experience. At Tanzcafé Arlberg Ballroom at Hotel Post the dance enthusiasts will be able to practise what they learned, accompanied by Pasadena Roof Orchestra from the UK. The popular dance orchestra will celebrate its 50th anniversary in 2019.
The 2019 highlights
Jud tells us: "In 2019 we'll see amazing highlights from the Austrian music scene, among them is Josh., who produced the surprise hit 'Cordula Grün' in summer of 2018, as well as the two young bands Flowrag and Zweikanalton." Aside from that jazz fans can look forward to Tatiana Eva-Maria, the singer of New York's Avalon Jazz Band. Vanity Fair and Wall Street Journal both agree that she is one of the most talented jazz singers in the USA. "The young Dutch composer Loren Nine presents her enchanting works, and Kana, an extraordinary American singer with Japanese-Brazilian roots, will also be our guest" Jud shares.
One thing is for sure: in 2019 Tanzcafé Arlberg will once more be a hotspot for international artists, music lovers, passionate dancers, and skiers.
From April 1 – 18, 2019
All concerts are free of charge.
For more information, see:
www.lech-zuers.at/tanzcafe-arlberg

---
Share Article
Next Article