Two races, one unique event
The World Cup is coming to Zürs!
The time has come once again – the competitions for the coveted crystal spheres between the best alpine racers are about to begin. And even before we know who the winners are the event already is a highlight because the Alpine Ski World Cup is about to return to Lech Zürs for the first time in 26 years.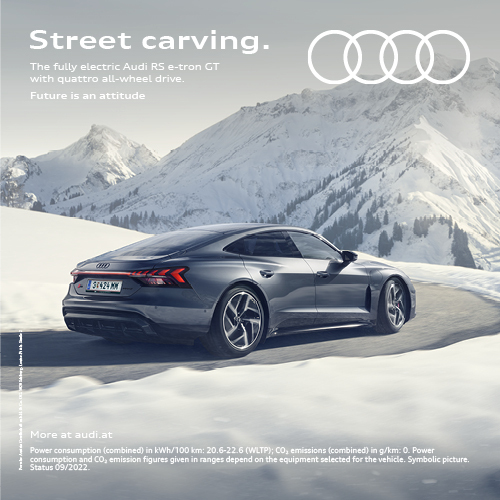 Watching the skiing stars race into the finish area and feeling the excitement in the air, when a fraction of a second decides who will win the race, that's what will send all fans of the alpine sport into a storm of enthusiasm – especially when the exciting World Cup race returns to the cradle of alpine skiing. This season, the international ski scene will once again make a stop in Lech Zürs for the Audi FIS Ski World Cup. The final race of this kind took place here in 1994 and the winner was Alberto Tomba. Between 1988 and 1994 Lech am Arlberg hosted a total of eight World Cup races. Quite the feat, topped only by the fact that the village of 1,600 inhabitants has produced four Olympic Champions in Alpine Ski racing.
Lech Zürs – an Olympic village
Ever since the legendary skiing pioneers from the Arlberg laid the foundation and thanks to the consistent work of Ski-Club Arlberg, Lech Zürs has been writing one successful chapter after the other. The village can be proud of the total of five Olympic medals for Trude Jochum-Beiser, Othmar Schneider, Egon Zimmermann, and Patrick Ortlieb. Names that have helped found and cement the athletic reputation of Lech Zürs.
Wo sich die Besten der Besten messen
Teamwork, commitment, and passion form the foundation of this fascinating event, while the tough slope of Flexenarena, built in 2020, is the challenge. 365 metres long, with an altitude difference of 102 metres and an average incline of 29 percent – all athletes need technical perfection and nerves of steel for this slope.
AUDI FIS SKI WELTCUP Flexenrace at Zürs am Arlberg
Thursday, November 26th.
Parallel giant slalom women
10:00 am Qualification rounds
17:45h live broadcast of the race
20:00 h end
Friday, November 27th
Parallel giant slalom men
10:00 am Qualification rounds
18:00 h live broadcast of the race
20:00 h end
Due to the coronavirus pandemic, the races unfortunately have to be held without spectators on location.
However, the races will be broadcast live.
Skiweltcup in Zürs

---
Share Article