Tread new paths
Trail running around Garmisch-Partenkirchen
Gravel, grass, mud or rock – it doesn't matter! Trail running is not about defining the territory. It's about enjoying running and about feeling nature with every step. The best thing about it: the trails can be found all over Garmisch-Partenkirchen thus offering runners the ideal conditions to really burn off energy and clear their heads.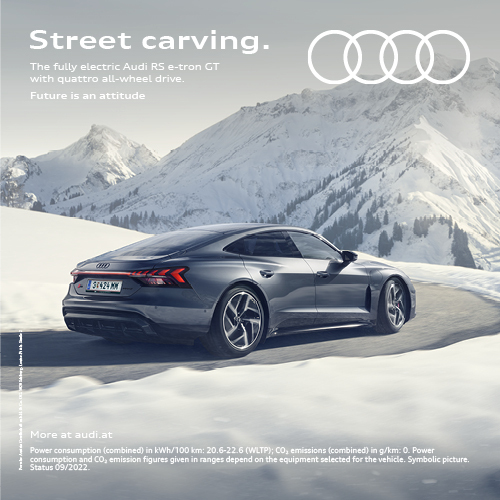 Not having a clear path in front of you helps clear your mind and relax. And it improves your stamina and the entire locomotor system. Since each terrain is different the senses are sharpened, coordination and reflexes are drastically improved. Trail running trains the entire body, step by step. And all those who don't feel like running downhill can simply take the lift back down into the valley.
In June 2018 Germany's largest and most challenging trail running event took place in the Zugspitz region once again. 2,500 participants from more than 50 nations made their way around Zuspitze to the Olympic destination of Grainau. Depending on the trail, the runners covered up to 101 kilometres and 5,480 altitude metres – the winner of 2018 made it in just 11 hours, 16 minutes, and 3 seconds.
Column
Only leaving footprints behind
Camilla Manley came all the way from London to participate in the 8th Salomon Zugspitz Ultratrail. She told La Loupe about her experiences during this truly special run.
Increasingly people are lacing their trainers and heading out for a run but not on concrete or the treadmill but heading out for a run on the trails. Trail running is a hugely growing sport for people looking for a sport that gets you back to nature and gives you an excuse to escape the city.
I started trail running just over two years ago, while I was looking a way to train for my first half marathon what wasn't pounding the pavements. I'm someone who lives in a hectic city with all the modern day pressures that I do love, however getting out on the trails gives me a sense of balance and wellbeing. It is a far more mindful, even holistic experience; it offers the space and freedom to push myself physically while enjoying the beautiful green spaces nature has to improving not only my physical fitness but my mental fitness as well.
"We stayed in Garmisch-Partenkirchen which was a picture perfect alpine setting and the perfect base for our adventure." Camilla Manley
I do most of my trail running in the UK surrounded by the beautiful British countryside. However recently when it comes to races I have found myself increasingly drawn to the majesty of the Alps. The challenge of these epic mountains is not to be underestimated however the rewards are second to none. I completed the Cross du Mont Blanc in Chamonix last year and this year I'm looking for longer more challenging races.
Back in January when some friends suggested the Zugspitze Ultra trail I jumped at the chance to do a race in one of the most beautiful corners of Germany. I knew a couple of guys who had competed in this race before, and so I knew it would be beautiful but also hard, very hard. We stayed in Garmisch-Partenkirchen which was a picture perfect alpine setting and the perfect base for our adventure.
Garmisch-Partenkirchen and the Zugspitz area is so beautiful and perfectly set up to host Germany's largest trail running event. There are actually five races in the Zugspitz Ultra Trail event ranging from 24.9km to 101.9km. I signed up for the Basetrail XL race, it was 39.4km starting in Mittenwald and running back to Grainau over the Alpspitze mountain.
So as I found myself on the start line, adrenaline pumping, preparing for the challenges to come in the next few hours it fair to say I was nervous, very nervous. I wasn't sure of how I would be able to handle the climbs, the heat, the varied terrain and how my body would hold up for that was to come. But as soon as that start horn went I knew it was time to go worrying would get me nowhere, literally, and so I set myself on a steady pace and heading out of this pretty town and into the mountains with approximately 700 other runners.
The race started out well, some climbs but mainly pushing forward and I felt solid and able and I knew early to take on calories for later as the second half of the race held the much larger climbs in store.
"On the finish line I was greeted with hugs, cheers from a wonderful crowd." Camilla Manley
The second half was challenging, starting with a climb of over 1000 meters assent in less than 5km, technically a vertical KM which is a race in itself. At this point I regretted my decision to leave my running poles at home. However, I and all the other competitors kept push upwards, hearing the cheers from the crowds above as our guide to how close we were to the top!
From there we looped around the top of the Alpspitze summit, with views of rolling green mountains that went on as far as the eye could see, the views could only be described as epic. From the last aid station at the top of the Alpspitze mountain it was a technical 5km descent into Grainau.
On the finish line I was greeted with hugs, cheers from a wonderful crowd, a huge bowl of pasta and a large stein of beer. The Bavarian hospitality was fantastic, the event was seamlessly organised which as a runner made it so easy to relax and focus on the actual race. Interestingly the event organisers put an emphasis on the enjoying these stunning mountains while 'only leaving footprints behind' so the trails were so tidy and well taken care of.
This race is definitely one my favourites, the Zugspitz setting, the challenging terrain and the wonderful organisation made the event a joy to be a part of. However my favourite memory is of a cow who had wandered onto the race course and had a little sprint with every runner who ran past her, she was more competitive than most of the runners.
---
Share Article