Two brilliant ideas
Whobertus Dry Gin and Beyer's Oil from Berchtesgaden
They are "Made in Berchtesgaden" but at home anywhere. We're talking about local products that take everyone's hearts by storm and carry Bavarian tradition and quality out into the world. La Loupe presents two of those bestsellers: Whobertus Dry Gin and Beyer's Oil.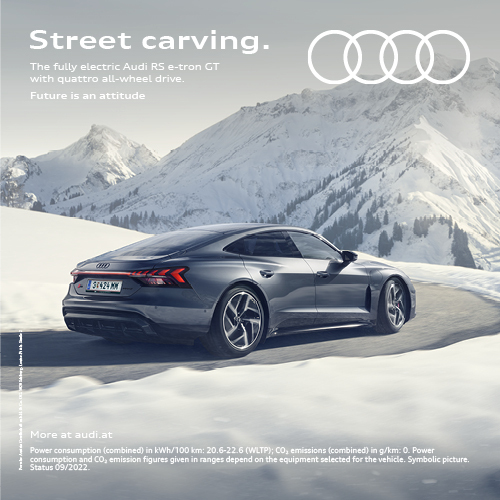 Made with a passion for nature:
Whobertus Dry Gin

When cinnamon, iris root, clove, juniper, lemon peel, lavender and six more botanicals come together, something magical is created – magical and high-proof! Since 2016 three guys from Munich have been brewing Whobertus Dry Gin at 1,200 altitude metres, in the middle of the mountains at the edge of Berchtesgaden national park. In his interview Hubertus Halmburger let us peek behind the scenes of the extraordinary process.
L.L./ Your gin is made in a traditional fashion, in a mountain distillery and by hand. How can we imagine that process and how does it influence the taste of Whobertus Dry Gin?
H.H./ We distil our gin according to a traditional distilling method from 1692, Bavaria's oldest distilling rights for juniper, actually. We used this method and, in cooperation with the gentian distillery Grassl, we developed a modern gin. It is distilled in the same traditional way, on a hand-fired and hand-wrought still. Each year we produce about 7,000 bottles and thanks to the comprehensive know-how our master distiller has it's always of the same, high quality.
L.L./ Gin is usually connected with Great Britain. How come the drink still goes so well with the Bavarian city of Berchtesgaden?
H.H./ Gin is a high-quality alcohol and popular around the world. Since it's based on juniper the production cycle still follows the classic pattern. The delicious gin goes so well with Berchtesgaden because Whobertus Dry Gin unites many local ingredients. The fresh mountain air and the clear water also do their part, of course. Bavaria and the Alps are a global sign for quality.
L.L./ Whobertus Dry Gin was founded with the desire of creating perfect moments with friends. What moments do you personally like to think back to?
H.H./ Together with friends I did a hiking tour in Berchtesgaden, to Funtensee and Königssee lakes. In the evening the sun went down, and we enjoyed the view with a shot of Whobertus – in accordance with our slogan: "Hunt for the perfect moment".
Award winning: In 2018 Whobertus Dry Gin won silver at the International Wine and Spirits Competition. For more information, see: www.whobertus.com
Beardcare from Bavaria: Beyer's Oil
Bastian Beyer came up with the idea of making his extraordinary beard oil while he was on paternal leave: "I had a lot of time in the evenings and I started developing my own beardcare products because it interested me." In the beginning he would label Beyer's Oil in his own kitchen with the help of friends, today the product is in such high demand in Germany and all over the world that his apartment has become too small and the products are now made on a friend's company premises in Berchtesgaden.
L.L./ The beard oil is made in the mountains, by Berchtesgadener Ache. How much of Berchtesgaden is in your product?
B.B./ At the beginning I wanted to develop a product that only uses Bavarian ingredients. That didn't work out so well but the beeswax in my beard balm and my beard and hair pomade come from a small beehive near my hometown by Chiemsee lake. What's important is that my products are 100 percent natural. And I try to make sure that everything is a local as possible: the packaging comes from a family-run business and my brushes and combs are all made in small manufactories.
L.L./ When you see Beyer's Oil from Berchtesgaden on the shelves of well-known shops and barbers all over the world – what comes to mind?
B.B./ It's insane when I get pictures from Russia or the USA. Or when female friends of mine who have bearded men tell me that it's a bit weird to look at my face every morning in the shower because all my products – even the shampoo – have my face on them (laughs). What makes me most happy is all the positive feedback on my products that I get via social media. That's truly incredible!
More information on Beyer's Oil: www.beyersoil.com
---
Share Article