Wanderlust
From hut to hut with the La Loupe hiking pass
Whether it's the Harz mountain range, the Hohe Tauern national park or around Lech Zürs on the Arlberg – they're everywhere: hiking passes and hiking needles. They're incentive and motivation to discover the wonderful surroundings on one's own two legs. And the reward after every leg of the hike is one of many beautiful huts with panoramic views….and, of course, a stamp in the hiking pass. We at La Loupe also celebrate wanderlust: with this edition we present our first, very own hiking pass. And naturally we've also thought of a fitting reward for all the exertions!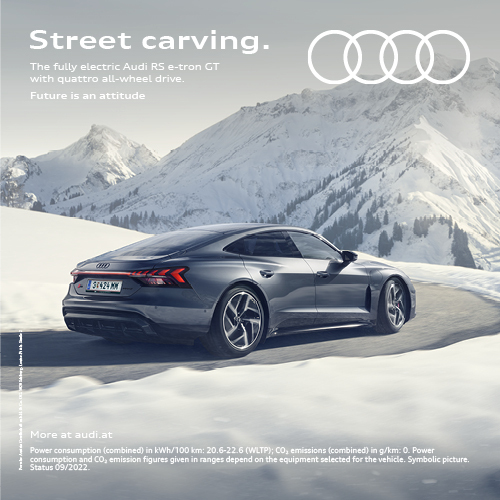 #laloupecollection
The idea
The principle is very simple: you're drawn to fresh air and wonderful nature? Use our hiking pass! You'll find it in the La Loupe Concierge Lech & Zürs. With our handy folding map you can get to know the Arlberg's most beautiful spots – and the goal always is a hut around Lech Zürs. Once you're there simply get a stamp for the corresponding box in your La Loupe hiking pass.
As soon as the pass is full, i.e. when you've visited all six huts in the region, simply send us a picture with #laloupewanderpass on facebook (www.facebook.com/laloupe), Instagram (www.instagram.com/laloupemagazine) or simply via e-mail (office@laloupe.com).
You're a super fast hiker? Or more of a leisurely hiker? No worries, you can take your time. The hiking pass has no time limit which makes it perfect for hikers of all ages.
The reward
Congratulations, you got to know the Arlberg's most beautiful facets, enjoyed regional fare on the huts, and marvelled at unique views. But that's not all of it: if you send us a picture of your full hiking pass you'll get a beautifully designed La Loupe Patch by post. The perfect accessory – not just for your backpack.
Only while stocks last, La Loupe terms and conditions apply (see www.laloupe.com).
Participating huts
Packing list for a day tour:
La Loupe Concierge with hiking pass
Backpack
Hiking clothes (socks, pants, t-shirt, softshell or fleece sweater, light rain and wind jacket)
Hiking boots
Pocket knife
1l beverage
Small snack (bread, energy bar, dextrose etc.)
First-aid kit
Spare shoestring
Mobile phone
Insect repellent
Tissues
Sun protection (sun screen, sunglasses, hat)
10 tips for safe hiking
make sure the tour matches your speed and level of fitness
don't leave marked hiking trails
plan hikes well
check weather report beforehand
don't forget the proper gear
plan rest stops (a short break of 5 – 10 minutes each hour)
don't forget to drink
in case the weather turns suddenly: abort the hike
always have emergency gear handy
in case of emergency stay calm and notify rescue services (Euro-emergency hotline: 112, mountain rescue: 140)
---
Share Article
---
Lech & Zürs