Well connected
Eine gute Nachricht für alle, die im Urlaub nicht gerne offline sind: In Lech-Zürs kann immer und überall gesurft werden. Dank des Zürser Startup Unternehmens zuers.net
nutzt man in den Orten sowie im Skigebiet Zürs eine Übertragungsrate von bis zu 100 Mbit pro Haus.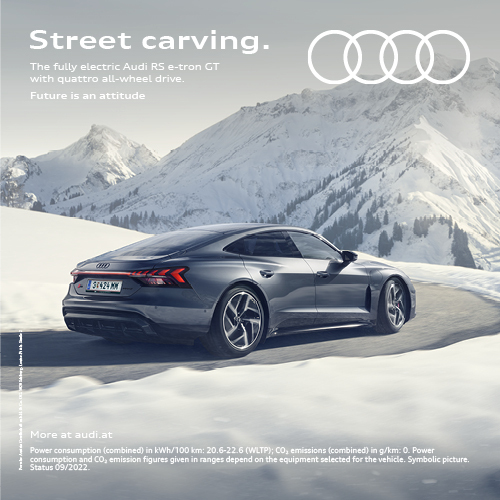 "In the winter season 2014 / 15 about 221 terabytes of data were sent."
Unlimited wireless LAN connection in Zürs
"Die Grabungs- und Bauarbeiten für das heutige Biomasse--Heizwerk in Zürs konnten im Jahr 2010 für die Verlegung von rund 50 km Glasfaserkabel im ganzen Ort genutzt werden.", erklärt zuerst.net-Gründer David Eggler. Einheimische, Gast-geber und natürlich Urlauber freuen sich dadurch seit mehr als vier Jahren über schnelles Internet.
Durch die Anbindung nahezu aller Betriebe im Ort und dem offenen Zugang profitiert man auch unterwegs im Dorf von perfekten WLAN-Verbindungen. Das Ski-Selfie direkt vom Madloch auf facebook? Kein Problem. Gemeinsam mit der Ski Zürs AG bietet zuerst.net auch an allen Berg- und Talstationen kostenfreies Internet. Zusätzlich steuert das Unternehmen das Heizkraftwerk und liefert das TV-Signal in die Zürser Häuser.
"Our login procedure is super simple. Just agree to our general terms and conditions, and you are free to surf the web."
High bandwidth in Lech
Die Biomasse Lech reagierte mit dem Bau eines eigenen Glasfasernetzes auf die modernen Anforderungen von Gästen und Einheimischen. Die zuers.net fungiert auch hier als Betreiber und bietet im Versorgungsgebiet Lech sowohl hohe Bandbreiten für den Internetzugang, als auch TV und Telefonie. Viele Lecher Vermietungsbetriebe sind bereits Kunden und Partner von zuers.net aktuell befinden sich öffentliche Hotspots im Ort und im Skigebiet
"All top and valley stations are equipped with wireless LAN. This service goes up all the way to Madloch."
Fibre optic cable network Lech-Zürs
Die zuers.net BetriebsgmbH wurde im Jahr 2010 gegründet und befindet sich im Eigentum der Zürser Familien. Zu den Produkten zählen Internet-Anbindung und TV-Signal. In Zürs steht sowohl in allen Häusern, als auch im Orts- und Skigebiet kostenloser WLAN-Zugang zur Verfügung. In Lech sind bereits viele Hotelbetriebe an zuers.net angebunden. Hotspots im Ort und im Skigebiet befinden sich in der Planungsphase.
---
Share Article