When history is passed on
Werdenfels museum in Garmisch-Partenkirchen
Seen from the outside the former merchants' house from the 17th century already looks like a real gem on Partenkirchen's Ludwigstrasse. But only when you go inside will you see the true treasures the beautiful building hides. The thick walls house Werdenfels museum – a true institution that is not just a keeper of history, art, and culture but passes it all on, too. As of 2018 the museum's guests can enjoy the new extension and the impressive special exhibition.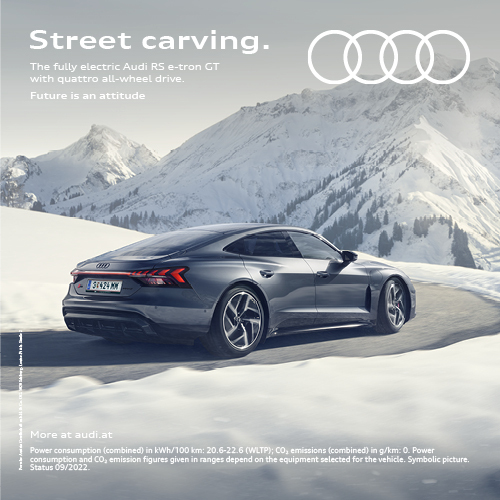 Over the course of three years Werdenfels museum was converted and renovated. In May 2018 – right on time for the beginning of the Bavarian national exhibit at Ettal monastery – the museum's director Josef Kümmerle had the honour of opening the new premises with a spectacular special exhibition: "With artistic sensitivity – and nature and culture for inspiration." It shows a retrospective of Carl Reiser, a painter who lived from 1877 to 1950 and who is one of the most famous artists from the region around Garmisch-Partenkirchen.
"Many artists lived in Munich but valued the vicinity of the Werdenfels region."
Mountain motifs and Werdenfels characters
Aside from original farmers' parlours, a collection of traditional costume and jewellery, the history of Zugspitze, religious folk art, a violin makers' workshop the museum now also houses large-format oil paintings by the artists from Partenkirchen. His paintings mostly depict the surrounding mountains and let them shine in vivid colours, making them look almost magical. His view of the towns of Garmisch and Partenkirchen as well as still lifes and figural representations have become well known way beyond the borders of the region.
Painters from the Werdenfels region in the 19th and early 20th century are Michael Pritschow's specialty. In his talk with La Loupe the gallery owner from Garmisch-Partenkirchen answered some questions on Carl Reiser.
L.L./ You currently exhibit more than 1,500 pieces in your gallery – among them many paintings by Carl Reiser. Stories have it that his works used to be used as means of payment. Was he already renowned in Garmisch-Partenkrichen during his lifetime?
M.P./ Yes, that's right: during his time Carl Reiser used his paintings to pay back debt and taxes. Aside from that he received many government contracts, among others from the Free State of Bavaria. This way Reiser was able to live well off of his art during his lifetime and he had workshops in Partenkirchen and Munich.
L.L./ Carl Reiser painted during a time when art – particularly for the rural population – was not really valued. What was it that drove Carl Reiser and who did he dedicate his works to? And how did the Pritschow gallery come by his works?
M.P./ Between 1900 and 1933 Prof. Carl Reiser mostly focused on his atelier in Munich and he was constantly represented in the art magazine "Jugend". That's what made him well-known. His paintings were made for everyone, really. He painted for the public, large paintings for hotels and private persons, of course. You'll find a lot of his works in our gallery because we focus mostly on local artists.
L.L./ Many artists found inspiration in this region – even if their style was often very different from Carl Reiser's. Could you explain why Garmisch-Partenkirchen and its surroundings were a place that artists longed for – and still is?
M.P./ Garmisch-Partenkirchen impresses with its beautiful mountainous surroundings, they provide a breathtaking backdrop, wonderful lakes, forests, and meadows. Many artists lived in Munich but valued the vicinity of the Werdenfels region – they got to enjoy nature and documented the region with their brushes.
Carl Reiser was born on 5 June 1877, the son of a royal-Bavarian postman in Partenkirchen. After dropping out of his hotelier training he studied at the Academy for Applied Arts in Munich. He celebrated his first success in 1906 with his two paintings "Spuren im Schnee" (= tracks in the snow) and "Sternennacht übern Wetterstein" (= starry nights over Wetterstein) during an exhibition in Munich'S Glaspalast. Also, many of his works were portrayed in the art magazine "Jugend". In 1927 Reiser was nominated as a professor for fine art by the Bavarian Ministry of Education and Arts. After his return to Garmisch-Partenkirchen he became president of the Werdenfels artists' association. He died unexpectedly in 1950 from a stroke.
---
Share Article