The all-rounder that can do even more
The Avant with offroad qualities. The new A6 allroad quattro.
Sponsored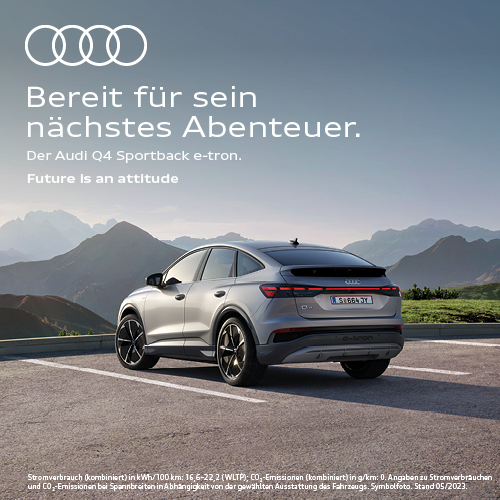 In 1999 Audi launched the first A6 allroad quattro, a particularly versatile version of the A6 Avant which was not just the perfect choice on the road but thanks to four-wheel-drive, air suspension, and good ground clearance also made for an excellent and safe travel partner on dirt roads.
20 years later the third generation of the all-terrain SUV is available – with a robust off-road look. The allround talent effortlessly adapts to all its tasks: the off-road mode automatically lifts the car by 45 millimetres and turns it into a full-on SUV. The down-hill assistant keeps a constant speed and the driver can always keep an eye on the inclination via the display. Back on the motorway the air suspension lowers the car by 15 millimetres below normal to ensure a comfortable and dynamic feel.
Extras like roof rails or the contrast colour on the wheelhouse underline the off-road character. As a spacious SUV (trunk volume of up to 1,680 litres with folded down back row) the new Audi A6 allroad is ideal for travelling. And it packs quite a bit of power on top: all three versions of the V6 TDI engine can pull a trailer weighing up to 2.5 tonnes.
---
Share Article
---
Salzburg