A culinary ode to Omeshorn
Interview with Clemens Walch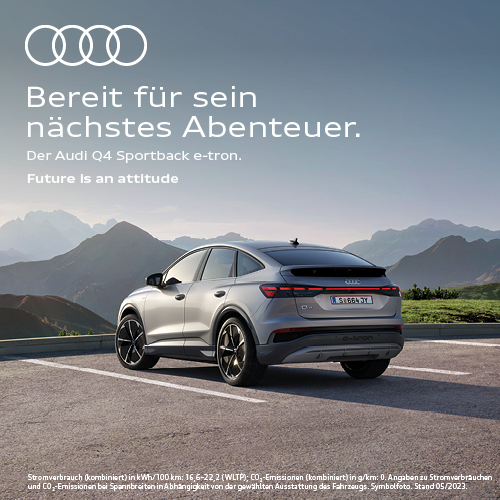 Omes, which is made in the house's own brewery, is just one of many regional specialties Clemens Walch has created. The beer has a lot of character and it comes directly from the good, old bakery of Lech's Hotel Gotthard. The place where only the best ingredients are used for brewing and tastings take place in merry gatherings. But Clemens Walch's ideas are not limited to hops and malt alone – the hotelier also makes gin, jam, and bacon and he lets the region and its g 138 reat energy inspire him.
L.L./ You're quite the devil of a fellow….baker, hotelier, president of Golfclub Lech and as of 2018 there's also the new project Omes 2557. When did you first feel that passion for special beers? And where did the idea for your own brewery in Lech come from?
C.W./ People always drink beer. And as a baker you use almost the same raw materials, aside from hops: grain, water, and yeast; so, the basis for brewing was already there. Fermentation also is a part of both processes which makes the connection is pretty obvious. And in former times not just monasteries but bakers also used to brew beer.

There actually is a historic reference, too: at the museum of Mohrenbrauerei brewery there is a treatise about a certain Christian Wolf brewing beer for his own consumption in Lech, and a brewer named Felder in Holzgau is also mentioned. Wolf's business was an inn, bakery, and shop – so he also had the connection between baking and brewing. And in that sense the tradition of Christian Wolf is now being continued.
"In former times beer was made in monasteries – and by bakers."
L.L./ Lech stands for quality and regionality. You make your three types of beer as regionally as possible. What's most important to you when choosing your ingredients? And the yeast can be used further, right?
C.W./ During my preparations I realised that normal grain isn't necessarily glyphosate free. But when I make, brew and drink my own beer I don't want any glyphosate in there – especially since we still don't know exactly what effects it has on our bodies. Which is why we decided to use organic grain – and therefore we also get the certificate that says the beer is free of questionable ingredients. We source our grain from a malthouse in southern Germany. And, yes, it can be used further: we use the mash for our mash and spelt bread, for example. The hops come from the area around Lake Constance, from Tettnang, to be exact.

"When I make my own beer, brew it and drink it, I don't want glyphosate in there."
A region which is one of the world's most renowned producers of hops. And on top of that we've got Lech's delicious Grander water which has the ideal degree of hardness for brewing beer or baking good bread.
L.L./ You make three beer varieties. The Arlbeer, a wheat beer, and a Pale Ale. Why these three kinds and what connects them to Lech? How would you describe their taste?
C.W./ We make top-fermented and bottom- fermented beer. The top-fermented Pale Ale has an alcohol content of about seven percent, it's ideal for curious beer lovers who'd like to try something different. It's a little darker and has more bitter substances. The wheat beer, also top-fermented, has a fruity note and is particularly popular in summer. Arlbeer is bottom-fermented, a tap or cellar beer with 4.8 percent alcohol. Arlbeer is our most popular beer, of an amber colour and with a slightly nutty taste. The beer is fermented and matured in 1,000 litre vats for at least four weeks. Martin Schnell, our trained brewmaster from Lech, is responsible for the quality and supports me in producing Lech's beers. I do the labelling, bottling, and packaging together with my kids.
L.L./ The Omes Bier bottle is extremely well designed. It gives me a feeling of quality and elegance, almost a kind of Champange-like sparkle… How did the design come about and what does it stand for?
C.W./ I did some research on the internet and came across this Italian bottle. The distributor is from Styria. As far as the content goes you can always assume it's a good product. But, of course, it needs to look like a premium product, too. And the label contributes to a high-quality appearance – the logo is cool, right? Omes is named after the local mountain, the 2,557-metre Omeshorn. The name has a good feel and it is easy to remember. It actually spread very quickly, also among the guests. Even though I must say my favourite was Arlbeer, which is now the name of one of the beer varieties.
L.L./ The Old Bakery is not just used for brewing though, you also host baking courses, beer tastings and more. Tell us a little bit about this special place.
C.W./ When we moved our bakery to a different facility we freed up 800 square metres here. The hotel now has it's new laundry down here and the open confectionary where the cakes for our Café Gotthard are made. Our master confectioner Nathalie is in charge of making the finest cakes and tartes for our guests to indulge in.
"Lech's old people and esoterics coming to Lech know about the special power in this region."
The Sports Lounge with is pool table, darts, and a large screen as well as a fridge full of Omes beer is also new. Our Old Bakery has a large wooden table as well as a wood-fired oven. We host bread baking courses and beer tastings as well as catered events for twelve to 16 people here and it's all very down-to-earth. You can also rent the Old Bakery. And when baking and brewing is done down here the entire house is filled with a delicious smell.
"The logo is cool."
L.L./ Aside from your own beer you also make Valluga bacon, bread from the wood-fired oven, and hayflower gin and you also have you own jam-brand, Omes. Where did this awareness for regionality and the wish to make your own foods come from?
C.W./ The production of regional food is a question of time. When baking bread or making beer time is always a crucial factor. The cooking process dictates a certain procedure. But fermentation and storage are also influenced by time. The aromas spread out evenly and the beer's own carbonic acid can become and integral part of the beer during fermentation. And that's something you notice when you don't have a "huge hangover" the next morning. We really take our time, after fermentation no beer leaves our cellar in under four weeks, which means it takes about four to six weeks to make.
"Omes, that sounds great and it's easy to remember."
High quality ingredients are key here, which is why we only use organic grain. You can only hope to make a good product if you use good ingredients for it. And the fact that we're making other products, too, sort of developed over time. If you look at food, with a logical approach, you just see how it works. And that's not just bread or cakes, it's also bacon, jam, vinegar, or our mountain herb gin. Our beer schnapps is all new – I used 500 litres of beer to make it. But for now it's only a raw distillate and not yet a finished product.
"It takes a lot of passion for the product and it's not something that's going to make you rich."
L.L./ Is there anything else you'd like to make still?
C.W./ For next winter I'm thinking about a gentian beer, but that's only one of many ideas. The latest project is beer vinegar, though. In order to make it I've already added mother of vinegar to 80 litres of strong beer. The first tasting will take place in autumn. And all it takes for ideas like this is curiosity and a passion for food.
"Pale Ale – women love it!"
L.L./ Omes was elected Vorarlberg's most popular microbrewery. Where can we buy the beer and do you want to sell it outside of Lech?
C.W./ Harald Keckeis, who's working on making the gin with me, suggested us to the Falstaff Gourmet Guide. But we want the production to remain small and exclusive. At the moment our beers are available in 0.33-litre and 0.75-litre bottles and on tap where it's served at Lecher Stube, at our hotel bar (of course), at Café Gotthard, Restaurant Hus Nr. 8, at Rote Wand, and Hotel Mohnenfluh. Over the winter we've made 10,000 litres and so far we've been selling it without much advertising. So, there's room for growth…!
"You can only hope to make something good if you put good ingredients in there."
L.L./ The beer's name comes from Omeshorn, a 2,557-metre mountain. What does it mean to you and how does it affect Lech?
C.W./ The old people of Lech and many esoterics who come to Lech know about the region's special power. Between Omeshorn and Lech church, in the direction of Biberkopf there is a strong energetic line – and we're right on that line. Which was another very good reason for choosing that name!
WORDRAP WITH CLEMENS WALCH
After a game of golf in Lech…
I have an Omes, of course.
For a unique product it takes...
unique ingredients.
Omes beer in three words:
handmade, authentic, and natural.
When is "gin o'clock" for you?
After 8 pm.
HOTEL GOTTHARD LECH
Omesberg 119, 6764 Lech am Arlberg
+43 5583 / 3560
hotel@gotthard.at
www.gotthard.at

Lech's Hotel Gotthard opened in 1931 and is now run in the third generation by Nicole and Clemens Walch. Clemens Walch is hotelier and visionary who likes to keep traditions alive and who, at the same time, uses his knowledge and the regional characteristics to walk on new paths. The accommodation started out as an eight-bed guesthouse and has now become a Four-Star Superior Hotel where guests from all over the world get to enjoy unique hospitality and indulgence. the surrounding mountains.
---
Share Article