Don't be everybody's darling
Interview with Gertrud Schneider from Kristiania Hotel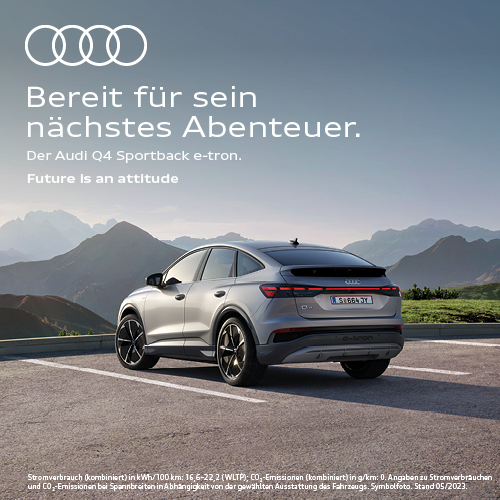 For Gertrud Schneider the term luxury means one thing above all: privacy. And that's why it's no big surprise that her hotel Kristiania is all about individuality, room for privacy, and personal service. By no means, however, does this mean the place is dull or stiff – quite the contrary: the chalet style house is home to a varied collection of contemporary art as well as antiquities from all over the world. On top of that the boss herself is known for her creative interludes: In the past she's surprised her guests with leftover feasts, home cinema, or a picnic in the snow. In her interview with La Loupe Gertrud Schneider shared what other extraordinary attractions she's planned for this season.
L.L./ Your hotel is a unique art collection. When did you discover your passion for art and what specialites can guests expect at the Kristiania?

G.S./ You could say the passion is in my blood. My mother contributed the art part and my father the internationality. The Kristiania was originally intended as a private residence, back when my father was building it. That's why art played an important role. When you welcome guests from all over the world you want to communicate Austrian culture and hospitality, something which is easy to do with art. Contemporary art on the walls makes for a wholly different topic of conversation aside from snow and skiing. Our hotel exclusively houses originals. And that does not just go for the art but for the antiquities, too. I would never bring a cowskin rug into this house. Sometimes you even get the chance to meet artists here. A hotel is supposed to be a meeting place where different people from their own world of art, culture, or sports come together.
"When there's contemporary art on the walls you simply get a chance to talk about something other than snow and skiing."
L.L./ A picture often is an interplay of colours, emotions, and expression, projected onto a screen. Would you say the Kristiania itself is an art object?

G.S./ I like to say: as far as I'm concerned it's a work of art of its own (laughs). But in reality it is just a normal hotel. It's a lot about personality, you need the courage to not try and be everybody's darling. You need to design and furnish it the way you like it – and that does not just go for the hardware but for the staff and team, too. And only then will you also find the guests that go with it. That's not a trend, it's authentic and lively hotel culture.
"A hotel should be a meeting place where different people conect."
L.L./ What are your personal art highlights in Lech?

G.S./ I love James Turrell and the Skyspace. It's an installation that is connected with nature and it fits the place where it's located extremely well. I only just went there with my staff and we had a real wowmoment. The many events are great too, though; small exhibitions, Huber Hus or Philosophicum. There really is a lot of culture going on in Lech, we truly stand up to comparison and I think we should expand that offer further because it's something that interests our guests.
"You need to have the courage to not try and be everybody's darling."
L.L./ Leftover feasts, home cinema, or picnic in the snow – you often surprise us with new attractions. What can we look forward to this year?

G.S./ There will be a retro-style ice skating rink directly outside the hotel. A little like the one outside the Grand Hotel in St. Moritz, but Kristiania style, of course.
"There's a lot of culture happening in Lech, no need to be shy here."
L.L./ Chefs are often called "artists of the plates". The Kristiania has two restaurants that offer haute cuisine. What culinary surprises can the guests look forward to?

G.S./ I let our long-standing chef de cuisine, Martin Schnitzer, do what he wants, I don't get myself involved there. Personally, I like things that aren't artificial but just pure and good products; no frills.
"We are a house that tells a story and we are proud of that story."
L.L./ Your hotel looks back on a long history. Your father, Othmar Schneider, was an Olympic Champion. What about the hotel still reminds you of him and what have you learned from him?

G.S./ My father always was my big role model. Even if the hotel was more my mother's and my own baby there is a lot that reminds me of him. The team often talks about him, especially the staff that's been with us for a long time. People will often say things like: "Mr Schneider would have said this or that...". And we also have medals and photos in the house and the guests speak about him, too. We are a house that tells a story and we are proud of this story. It's what makes the Kristiania unique. What I learned from my father is that you need to work hard. And that you need to show the team that you work hard. You can't ease up, you need to go your way.
"Lech's style is athletic with a mundane touch."
L.L./ The Kristiania is a Small Luxury Hotel. What is small luxury in your life?

G.S./ My personal luxury is privacy. And that's extremely important to me.
L.L./ You are the perfect embodiment of alpine lifestyle. How would you descrive the style of Lech?

G.S./ Lech's style is athletic with a mundane touch.
"A small hotel can't do much on its own, but in a cooperation we're stronger."
L.L./ You have a cooperation with the hotel "Bill & Co" on Mykonos. How important is the exchange with colleagues for you?

G.S./ Extremely important. We also collaborate with the Katikies hotel group on Santorini and Myknonos – which is mostly about talents and team members. We need staff who can deal with guests looking for personal service and who will do anything for their guests. And that's where we can go back to the Greek boutique hotels where this philosophy is omnipresent. The team members know how it's done and the only thing left for them to do is to get used to Lech. I am a big fan of cooperations like that. A small hotel can't do much on its own, but with a coopartion partner we are all stronger. And being part of the right cooperation is always good for the perception of the hotel.
"Lech is not the world but the world comes to Lech for a visit."
L.L./ Do you enjoy travelling yourself?

G.S./ I think travelling is extremely important for a hotelier – as an explorer, not a tourist. When it comes to designing a hotel, it's important to travel the world with open eyes. Lech is not the world, though the world may come and visit Lech. You need a change of scenery to see just how beautiful it is here. And to see what you can offer your own guests.
WORDRAP
At Kristiania dogs are ... welcome.
When I was a child I wanted to be ... an actress.
A work of art can ... inspire discussion.
Where I go to recharge my batteries in Lech ... Omeshorn.
Inside story
In 1952 Othmar Schneider brought back Gold and Silver medals from the Winter Olympic Games in Oslo. Back in Lech the slalom champion expanded a large chalet on Omesberg – at first for his family, later as a guesthouse. Illustrous visitors from all over the world, many of them artists, soon came and went regularly – and they still do. Since 1992 daughter Gertrud has been in charge of the mundane 5-Star Hotel and its 29 colourful and lavishly decorated rooms and suites – from classic alpine style all the way to exotic Asian. The fireplace lounge serves fondue and Raclette, breakfast is ordered à la carte. The terrace offers a panoramic view of Lech and the mountains, while the village centre is only five minutes away.
---
Share Article