Fabulous
The Green Ring and the Door Project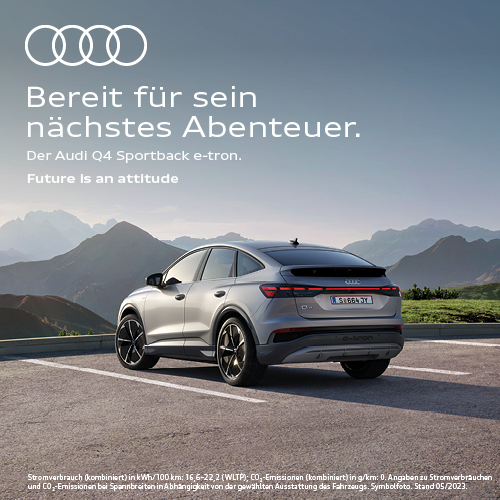 It winds across fantastic mountain ridges, through shady vales, and past mountain lakes, rivers, and waterfalls. On the three legs of the hiking path Der Grüne Ring (= the Green Ring) nature around Lech Zürs shows its most beautiful side – no wonder that summer hikers young and old face this adventure and on their way they delve into the mythical world of fables.
All those who venture from Lech towards Zürser lake, Madlochjoch, Kriegerhorn, and Libellensee will not only find numerous mythical creatures from the Arlberg's fables along the way but also geographic particularities. Spread out over a total of 35 stops hikers can learn all sorts of fun and surprising stories from the region – for example about the giant Taurin on Stierlochkopf, who's task has always been to carry large boulders back up the mountain; or of Zug's Nachtvolk (= night people) that enjoys frolicking in Zug's waterfall. And not to forget the hut library where the best thing is to pick a book and make yourself comfortable in a beanbag and, of course, Lecher Chluppa, a rock wall in Oberlech which proudly carries the name of Lech's people. The mythical places were designed by sculptor Daniel Nikolaus Kocher and the written elements were done by Daniela Egger.
Fun and riddles for the entire family
Clever little riddle-solvers can enjoy themselves with a book of riddles made just for the hike. The Green Riddle Ring leads directly from Lech up to Rud-Alpe. Along the way: numerous stops and exciting riddles that need to be solved – be it through mental or physical work. Those who want to find the solution need to overcome quite a few tricky hurdles. Once arrived at the destination, Rud-Alpe, kids will find a varied water playground and older puzzle-kings can look forward to the wonderful view of the surrounding mountains.
Doors – art and natural experience
As of last year, the Green Ring has another special feature to offer all summer guests: doors. What's behind this is an art installation where nine doors were placed alongside the hiking route by nine artists from five countries.
"I'm interested in doors as objects, as a part in its function. With its delimiting character it's a great instrument for polarising topics and it can be connected to almost every emotional situation" is what the project's curator, Daniel Nikolaus Kocher says about the concept's allure. The number of artists involved, among them Andreas Koop from Allgäu, the Armenian painter Hrachya Vardanyan, and Lech's own artists Martina Strolz were each given a white door they were free to design and where they could visualise virtual borders. Stolz explains to Kocher: "Each artist has staged their own individual interactions with the object in nature. It's about virtual borders and lines, it's about stories, it's about transcendent perception, it's about consciously accessing and leaving (external) spaces."
No matter if you are a mountaineer, art lover, a fan of riddles, or simply a hiker – the Green Ring really is an experience one should not miss during Lech's mountain summer of 2018!
---
Share Article
---
Lech & Zürs