Stanglwirt
Feels just like home
Der starken Anziehungskraft des Stanglwirts kann sich kaum jemand widersetzen. Gäste aus aller Welt zieht es nach Going – kein Wunder, werden im 400 Jahre alten Gasthof Tradition und Luxus gleichermaßen gelebt. Köstliche regionale Speisen wie gesottener Tafelspitz mit Pot au feu von Wurzelgemüse und Erdäpfeln versprechen genussvolle Stunden im historischem Ambiente am Fuße des Wilden Kaisers. Abgerundet wird der Abend mit einer erlesenen Auswahl an österreichischen und internationalen Qualitätsweinen.
Highlight: Im Winter lauscht man der Zither am offenen Kamin der Stangl-Alm. Familie, Genuss und Gastlichkeit – all das vereint der Stanglwirt.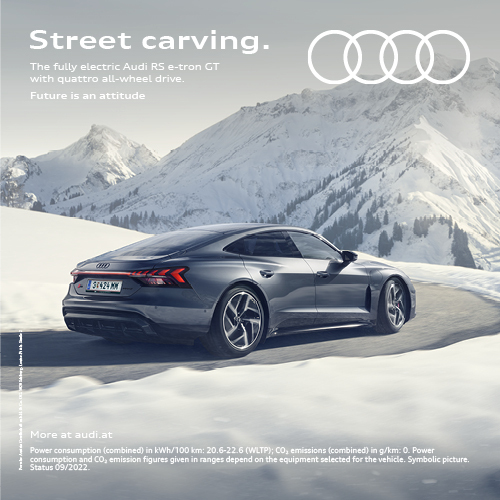 It's almost impossible to withstand the strong pull of Stanglwirt. Guests from all over the world flock to Going - which is no wonder, seeing as the 400-year-old inn perfectly combines tradition and luxury. Delicious regional fare such as prime boiled beef (Tafelspitz) with pot au feu root vegetables and potatoes ensure indulgent hours in the historic atmosphere at the foot of Wilder Kaiser. The experience is rounded off by a fine choice of Austrian and international high-quality wines. Highlight: in winter you can listen to zither players in front of the open fireplace of Stangl Alm.
Family, indulgence, and hospitality - all this is Stanglwirt.

Kaiserweg 1, 6353 Going am Wilden Kaiser
Kaiserweg 1, 6353 Going am Wilden Kaiser
+43 5358 / 2000
+43 5358 / 2000
daheim@stanglwirt.com
daheim@stanglwirt.com
www.stanglwirt.com

www.stanglwirt.com

Öffnungszeiten:
Tägl. ab 11 Uhr,
warme Küche von 11-21:30 Uhr
Opening hours:
daily from 11 am,
warm food served from 11 am – 9.30 pm
---
Share Article