Tennerhof
Gourmet & Spa de Charme Hotel
Epicures from all over the world have known for more than 30 years that the awardwinning cuisine of Gourmetrestaurant Kupferstube at Relais & Châteaux Hotel Tennerhof is something they can count on. Chef de cuisine Stefan Lenz has been awarded three Gault Millau "toques" and in his La Loupe interview from 2016 he describes his style as "regional cuisine with international influences" whereby he likes to add: "I'm a craftsman. What counts for me is taste. My recipes are quite complex." We couldn't have put it any better ...
Römerhof Stüberl, on the other hand, is a must for all those who love down-toearth traditional fare. Austrian cuisine is relished here. And the best thing about it: on the plateau you dine at eye level with Streif.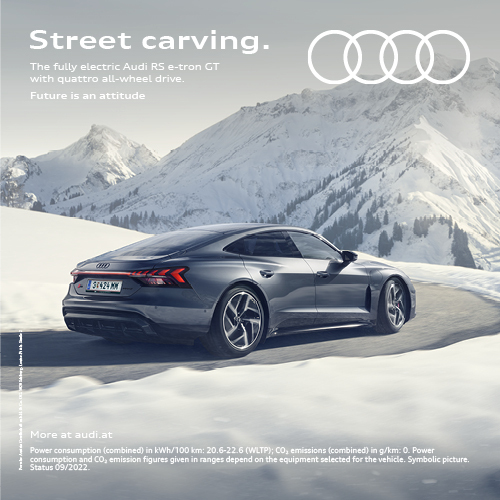 Feinschmecker aus aller Welt setzen seit über 30 Jahren auf die Haubenküche des Gourmetrestaurant Kupferstube im Relais & Châteaux Hotel Tennerhof. Der mit drei Hauben ausgezeichnete Küchenchef Stefan Lenz beschrieb seinen Stil im La Loupe Interview 2016 "als regionale Küche mit internationalen Einflüssen". Wobei er hinzufügt: "Ich bin Handwerker. Für mich zählt vor allem der Geschmack. Meine Rezepte sind sehr komplex." Besser könnten wir es auch nicht sagen...
Das Römerhof-Stüberl ist hingegen ein Muss für alle, die gut-bürgerliche Schmankerl lieben. Der österreichischen Küche wird am Hof vollste Aufmerksamkeit geschenkt. Das Beste: Hier auf dem Plateau wird auf Augenhöhe mit der Streif gespeist.
Griesenauweg 26, 6370 Kitzbühel
Griesenauweg 26, 6370 Kitzbühel
+43 5356 / 63181
+43 5356 / 63181
+43 5356 / 63181-70
+43 5356 / 63181-70
office@tennerhof.com
office@tennerhof.com
www.tennerhof.com

www.tennerhof.com

Öffnungszeiten Kupferstube:
Sommer:
Do – So von 19 – 21 Uhr
Winter:
Mi – So von 19 – 21 Uhr
Opening hours Kupferstube:
Summer:
Thu - Sun 7 pm - 9 pm
Winter:
Wed - Sun 7 pm - 9 pm
Römerweg 3, 6370 Kitzbühel
Römerweg 3, 6370 Kitzbühel
+43 664 / 9682 710
+43 664 / 9682 710
office@landsitz-roemerhof.com
office@landsitz-roemerhof.com
www.landsitz-roemerhof.com

www.landsitz-roemerhof.com

Öffnungszeiten Römerhof-Stüberl:
Tägl. ab 18 Uhr
So Ruhetag
Opening hours Römerhof-Stüberl:
daily from 6 pm
Sun closing day
---
Share Article