Audi and St. Anton am Arlberg – two things that belong together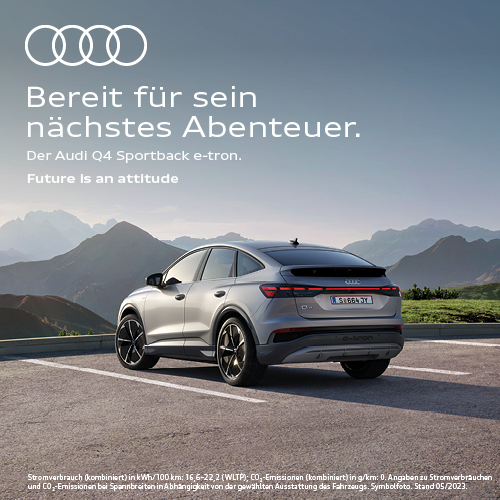 The inventor of the quattro technology teams up with the cradle of alpine skiing. The result: extraordinary experiences – like the Audi quattro Ski Cup and the Audi ice experience.
That the Audi quattro Ski Cup should make a stop in St. Anton am Arlberg from 10 to 12 January, 2020 is no surprise. Good things just belong together. The Audi quattro Ski Cup is the perfect opportunity for amateur athletes to experience what is usually reserved for the stars of Audi FIS Ski World Cup: starting booth, timing, perfectly groomed slopes, finish arch, live-moderation. Audi turns top athletic performance into maximum driving fun. The best from each giant slalom category can qualify for the big global finale.
The specialists from Alber Sport take over the professional ski service. "It's beautiful to see how ambitious the hobby skiers are that come to us.", says Florian Alber. The experts at Ski-Club Arlberg ensure smooth racing conditions, the pros from Skischule Arlberg make sure the starters know their way around the course and ski-legends like Benjamin Raich or Michaela Kirchgasser are there to give them tipps. And the insiders from St. Anton am Arlberg's Tourism Board have even more tips ready.
Amateur skiers aged 18 or above who can ski down a red slope can participate in the Audi quattro Ski Cup. In order to ensure a fair amateur race (former) skiing instructors and FIS racers will be in their own scoring category.
The perfect addition to the Audi quattro Ski Cup is the Audi ice experience. In St. Jakob, right next to St. Anton am Arlberg, a 17,000m² ice area becomes a true eldorado for Audi lovers and those who are still getting there – thanks to quattro drive systems. Excellent training grounds, the latest Audi quattro models and a highly motivated team make the Audi ice experience a truly fascinating one. In front of a stunning wintery backdrop and guided by trained instructors the participants can learn what it means to safely push the Audi to its limits: with excitement, momentum, and passion.
Audi quattro ski cup:
Curious? Go ahead and register quickly:
www.audiquattroskicup.com

Dates for Audi ice experience:
04 – 12 January 2020
31 January – 09 February 2020

For more information visit:
www.audiexperience.at/event

---
Share Article