The art of understatement
Interview with Harald Künzle, manager at reiter design gmbh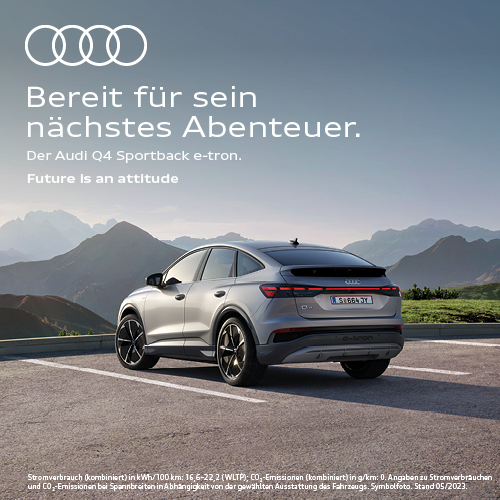 When asked about Lech, Harald Künzle's reaction is more than enthusiastic: "For me, personally, Lech is an oasis; the experience starts the moment I enter the village." As manager and interior design specialist at reiter design gmbh, he takes care of projects from Zurich to Vienna but still very much enjoys coming back to the Arlberg. In his interview he spoke about tradition and modernity, his varied design concepts, and a special piece of furniture that always reminds him of Lech.
"Looking at Austria as a whole I'd say that Vorarlberg still has a special status."
L.L./ reiter design is headquartered in Rankweil, near Feldkirch. Do you feel like Vorarlberg is home to a particularly style and quality conscious clientele?
H.K./ When looking at Austria as a whole I would say that Vorarlberg still has a somewhat special position. Many pioneers from the field of architecture are and were at home here. Which is why each one of the mountain villages has unique architecture for us to admire. And as far as the landscape goes the region has it all: lakes and mountains, cities and countryside. And we are active everywhere, from city hotels in Bregenz to chalets in Lech. Our job is always varied and full of different tasks. Vorarlberg is where we're from and we feel at home here. The people here pay attention to detail and value craftsmanship.
"The people here have an eye for detail and they value craftsmanship."
L.L./ You like using design classics from Ray and Charles Eames, Alvar Aalto, and Arne Jacobsen. How would you describe your interior design style?
H.K./ We value tradition and have many classics on offer. But, of course, it's the client who ultimately decides on the style. People spend 87 percent of their time indoors, which is why interior design has a huge influence on our wellbeing. Light, smell, colours, textiles, wallpapers – all this plays a significant role that we're often unaware of. And as interior designers we can have a big influence here which is why the job is becoming more and more important – no matter if it's in private surroundings or hotels. It's always about adapting to the client and offering them an experience.
L.L./ What's the difference between designing private and public spaces?
H.K./ Each of the two is differently challenging. When a hotel is part of a big group, for example, it can be tricky – because the people in charge will buy centrally and directly with the producers which means that the architects will usually not be from the region. But that's not really our main target group anyway. We work with hotel owners who want to give their guests a special experience.
H.K./ At the end of the day, however, there isn't much of a difference between our private clients and the bigger projects. We always greatly appreciate our clients. And we always value quality, no matter where.
"People spend 87 percent of their time indoors."
L.L./ You have been working with the best and most renowned producers in the world for more than 30 years. When it comes to design and quality – what is it you look for?
H.K./ No matter if it's in gastronomy, private or public places – we have different partners for every area. And quality is always most important, which is why our showroom only has selected items.
H.K./ We're not focused on completely redesigning everything, we also like working with existing furniture and coming up with a design concept around it. At first, we provide advice and only after do we sell our furniture and lighting.
"Many clients simply appreciate the little details."
L.L./ You've worked in Lech, too. What projects did you realise here?
H.K./ We furbished Skihütte Wolf and we are closely connected to the architect Bernardo Bader. He uses a lot of timber and his style is very subdued. And that concept is underlined by our interior design while including traditional elements.
H.K./ In 2017 one project we realised was the fashion boutique Sagmeister die Frau and we did it in collaboration with the architect Michael Ohneberg. In this case the challenge was to underline the top clothing brands from Milan with the interior and not compete with them. It was important to make sure the two elements were in harmony, that each brand had its own concept and would be presented accordingly. We really focused on the brands here, that was the point. And by using rugs and designer furniture we manged to do just that. In principle it's the art of understatement. Many clients don't want their shops to be over the top, they value detail.
H.K./ Aside from that we've furbished high-quality chalets. Brands and details were included in a most subtle fashion.
"My dream is for us to keep growing – and I mean in terms of quality."
L.L./ Would you say that Lech has its own, particular style? Just how modern can interior design be here?
H.K./ Lech is always about quality and durability. And the guests are supposed to get that vibe, too. And variety is important, too – in summer and winter. Guests who come regularly are supposed to see that things can change here, too. Which is why we're needed regularly.
H.K./ Setting new accents is absolutely possible so long as they're included in a subtle fashion. Lech is very traditional and down-to-earth.
L.L./ Is there a particular piece of furniture that reminds you of Lech?
H.K./ Yes, it's a design product called Little Petra from 1938 that has recently been relaunched. It's small couch that reminds me of Lech because it exudes a certain sense of comfort.
"Joie de vivre is what keeps me going."
L.L./ Museums, private homes, kindergardens, and even supermarkets – your work is rather varied. Is there a particular project you would like to realise at some point?
H.K./ The Mölk family that owns the chain of supermarkets M-Preis is a long-standing partner and we'll realise new projects with them in the future, also in Vorarlberg. They managed to include architecture, to include the customers, and to create a shopping experience.
H.K./ And we also do a lot of work for Swarovski all over the world, from Vienna to New York. They value our great service, our manpower, and the selected brands.
H.K./ There have been many projects in the past 30 years. It's my dream for us to grow further – in terms of quality. And the rest will take care of itself. We want to create a USP for ourselves in our region, which doesn't have to happen via large projects – small projects can be very satisfying and it's that satisfaction that keeps me going.
Inside story
Harald Künzle is manager at reiter design gmbh and chair of Vorarlberg's chamber of commerce for furniture retailers. His demanding customers don't just get stylish design but also tailor-made interior design concepts. The headquarters in Rankweil has been expanded by subsidiaries in Zurich and Innsbruck. No matter if you're looking for furniture, lighting solutions, artwork or accessories – reiter design gmbh has been collaborating with the world's best brands for more than 35 years.

www.reiter.design

---
Share Article
Next Article