The land of opposites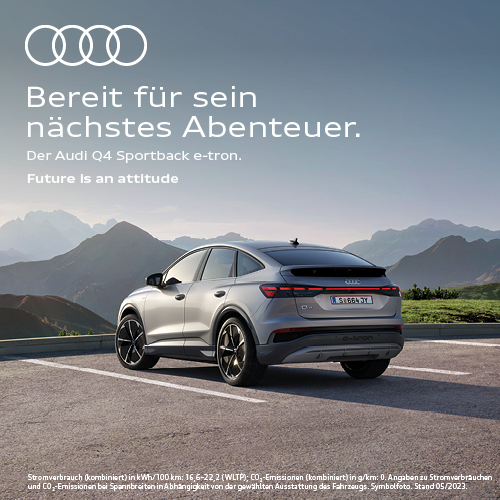 Up until now the number of hidden natural gems that fans of nature, active holidaymakers, and lovers of arts and culture will find along the border of Vorarlberg and Tyrol during the summer months has been unknown. Within the framework of its series of documentaries "Bergwelten" (= mountain worlds), the Austrian TV station Servus TV went on a discovery tour of this varied region where mountain summer has a good chance of becoming our favourite season.
Subtle beauty
The Bergwelten documentary takes viewers on a tour through an extraordinary region. No wonder that director Heinz Leger decided to dedicate a part of the series to the Arlberg. Leger is not so much fascinated by the Arlberg's s uperlatives and extremes but more by its subtlety, its beauty at second glace.
Origins and particularities of the Arlberg
The film maker deals, for example, with the origins of the 1,793-metre mountain that is Arlberg. The massif's past becomes visible in places like Steiernes Meer, Gipslöcher, and Rote Wand. When the snow is gone the rests of a shell reef can be admired here. If Rote Wand could talk, it would speak of dinosaurs; and Gipslöcher has always been there to witness the continuous change in the mountains.
Another hidden particularity is the cultivation of the alps. Even today rules that were in place more than a thousand years ago are still valid – among them the two-thirds tribunal, which foresees collaborative and exclusively verbal voting.
Nature as a source of healing
No matter if wellbeing is increased through yoga, a healthy diet, the enjoyment of arts and culture, or athletic activities, the Arlberg and its natural surroundings offer the basis for any type of "healing". The path to inner freedom, top chefs who use regional products, creatives from all over the world who find inspiration in their surroundings and who deal with profound questions, as well as athletes who show top performances during running and biking use and perceive the Arlberg as a place of strength.
Old and new – a harmonious coexistence
All around the Arlberg tradition plays an important role but at the same time the region is innovative and creative. Many new events mean that standing still is not an option – unless it's about taking a break. And it's exactly this kind of variety that underlines the title: Arlberg – The land of opposites.
For more information, see:
www.servus.com

---
Share Article