More than hops and malt
Interview with manager and master brewer Felix Gmachl, Die Weisse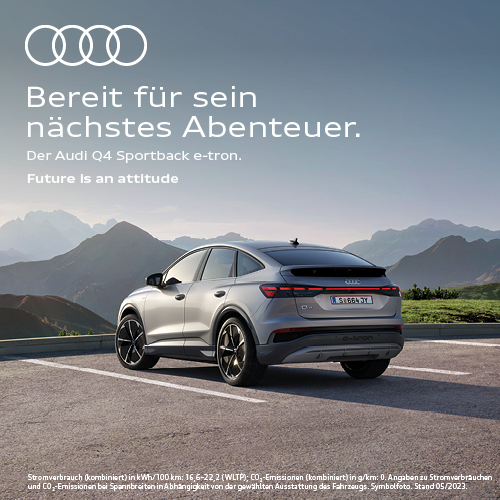 In 1901, when it was still very common in Austria to make strong bock beers, Adalbert Behr presented an innovation in Salzburg: a light wheat beer – and thus heralded a new age of beer. Today Die Weisse proudly bears the title of "Austria's oldest wheat beer brewery" which makes it an integral part of Salzburg's history. But one that has since found a home on Arlberg, too. In his interview with La Loupe Felix Gmachl, manager and master brewer at Die Weisse, speaks about his strong connection with Lech Zürs and new brewing projects.
"Even my grandparents would visit Lech very single winter."
L.L./ Mr Gmachl, you have been coming to Lech to ski since you were a child. Does it feel like coming home when you visit the Arlberg in the winter?
F.G./ Yes, absolutely. Even my grandparents would come to Lech every winter and now we grandchildren still follow that passion for skiing on Arlberg.
L.L./ Founded in 1901, your wheat beer brewery looks back on more than 100 years of tradition. Your beer is well known beyond our borders – and it has many fans on Arlberg, too. Why is it that Die Weisse is so popular here?
F.G./ The long-standing tradition and the focus on quality and indulgence are a philosophy that we share with the Arlberg. Aside from that wheat beer is the perfect beverage. It has many vitamins and micronutrients which makes it ideal after a tiring day on the slopes of the Arlberg, it helps you replenish and gather new strength. Just like in Lech Zürs tradition and quality are the basis of our success.
"Since 1901 we have always been focused on creating the perfect wheat beer."
"The long-standing tradition and the focus on quality and indulgence are a philosophy that we share with the Arlberg."
L.L./ Culinary experiences and indulgence are recurring themes in Lech. Which dish goes perfectly with Die Weisse?
F.G./ Our wheat beer has a nice fruity taste – and yet it's still zesty. Which makes it perfect for meat dishes but also fish and salads.
L.L./ At the moment you have nine different beers on offer. What types of beer lovers are you seeking to attract?
F.G./ Since 1901 we have always been focused on creating the perfect wheat beer. Meanwhile we have the original from 1901 as well as a few other types. The variety depends on the consumers' needs.
F.G./ One product I would like to talk about in particular is our line of organic and gluten free beers. We have been making an organic gluten free wheat beer since 2015 which tastes almost the same as the original. And since then people with celiac disease and gluten sensitivity have been able to enjoy our wheat beer, too. Up until then it had been a complete no-go for those people! And we are still the only producers on the entire beer market to offer such a product. I must admit that that does make me a little proud.
"It needs to immediately make you want another sip."
L.L./ You're not just the manager, you're also the master brewer. What does a beer need to withstand your taste test?
F.G./ It has to make you want another sip. When it comes to taste that's the simplest and only rule for me, really.
L.L./ You are known for your wheat beers. Are you planning on making Pilsener and Märzen, too? What are your visions for the future?
F.G./ I would like to focus more on our organic line and maybe also work with different types of grain but at the same time I would never neglect our tradition and our classic types.
F.G./ For our original store "Die Weisse" in Salzburg we brew a Märzen called "Salzburger hell". But we're not actually planning to go more in that direction. Our focus and our specialisation definitely are the production of wheat beer.
"Die Weisse was founded the same year as Ski-Club Arlberg: 1901."
Die Weisse
The Salzburg-based brewery Die Weisse has been dedicated to the craft of beer brewing since 1901. In 2015 Felix Gmachl took over the family business and he does not just continue traditional beer brewing according to the old recipes, he also develops innovative recipes, such as a gluten-free organic wheat beer. Selected raw materials and careful fermentation are the basis for a fragrant and light wheat beer with a fruity aroma and frothy head.
---
Share Article