Experience Mesnerhaus
Simplicity and sophistication in the kitchen, combined with hospitality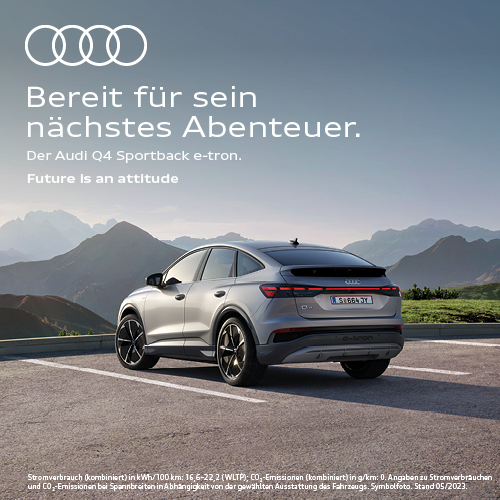 A genuine story, real people, authentic hospitality, and of course, a setting that is second to none. Nestled in the picturesque Salzburg region, Maria and Josef Steffner's Mesnerhaus captivates guests with warm ease and the unique taste of genuine award-winning cuisine, blending creativity and flavorful elegance with regional influence into a harmonious culinary delight. In the following interview, the two hosts share more about their establishment amidst the mountains.
L.L. / Originally built in 1420, the restaurant has now become one of the most phenomenal gourmet addresses in the country. How would you describe Mesnerhaus to someone who has never been there before?

J.S./ The timeless and unique ambiance offers an ideal refuge for indulgence. It's a place of encounters that entices relaxation in every sense.
M.S./ Most guests arrive in the sleepy, beautiful, overwhelming, and cozy village of Mauterndorf without any expectations, and that's precisely what Mesnerhaus represents. Here, people gather in comfort, enjoy exceptional food and exquisite wine, and lose track of time in good conversations. At Mesnerhaus, the motto "arrive as a guest, leave as a friend!" is not just a saying, but a reality experienced with all the senses.
L.L. / In every corner of the restaurant, one can feel the connection to the homeland and the incredible hospitality. Traditional values that have been part of it for centuries. What else is a tradition in your establishment?
J.S./ Alongside hospitality, regional products and Austrian wine culture have had a firm place in our house for a long time.
M.S./ For 16 years, it has been a tradition for us to eat together with our team - always at eleven o'clock and around half-past five. Also, sitting with our guests at the regulars' table after the meal and enjoying a glass of wine is part of the tradition. Not to forget, we light the Peace Light on December 24th (a day we are open every year) for our guests.
"In nature, we find not only the best culinary treasures but also the most beautiful oases of tranquility."
Maria und Josef Steffner
L.L. / Local ingredients, predominantly indigenous wines - how important is the aspect of regionalism to you and why?
J.S./ Our working style is defined through collaboration with producers. We work with ingredients not found in supermarkets but sourced directly from the forest, such as lichens, mushrooms, and herbs. The connection with producers is crucial to us at Mesnerhaus, because whether it's wine or food, the origin and precise knowledge of the product are of paramount importance to us.
M.S./ Regionalism is highly important to us as we always aim to support our local farmers. Especially, our Lungauer Ächtleng (a local cattle breed) holds great significance for us.
L.L. / Your guests love the regionally rooted, creatively executed dishes. What do you love about cooking?
J.S./ Cooking revolves a lot around creativity. Here, we can experiment with the simplest and most extraordinary ingredients and always create something new and brilliant, continually delighting our guests.
"No wellness temple in the world can compare. Nowhere else can one recharge and gather inspiration better, than in nature."
Maria und Josef Steffner
L.L. / Mesnerhaus is a family business, with each of you covering two different - yet interconnected - areas, namely the kitchen and the restaurant management. Making decisions here is certainly not always easy. How do you organize yourselves in this regard?
J.S./ We are a very strong team. Major decisions are always made together without any issues. Smaller ones can be decided individually.
M.S./ In truth, it's quite easy for us to make decisions together. We discuss everything, and everyone gets a say in their respective area. At Mesnerhaus, everything is handled jointly and harmoniously.
L.L. / As dedicated and successful entrepreneurs, being visionary and having the energy to implement ideas, like the construction of a small but exquisite boutique hotel, is essential. What other visions do you have for Mesnerhaus? Where do you see the future heading?
J.S./ Naturally, it's essential for us to inspire more people with our quality, especially the younger generation.
M.S./ We want to continue running Mesnerhaus just as we are now, ideally for many more years to come.
"At Mesnerhaus, the motto 'arrive as a guest, leave as a friend!' is not just a saying, but a reality experienced with all the senses."
Maria und Josef Steffner
---
Share Article
---
Salzburg
Next Article