Good dog!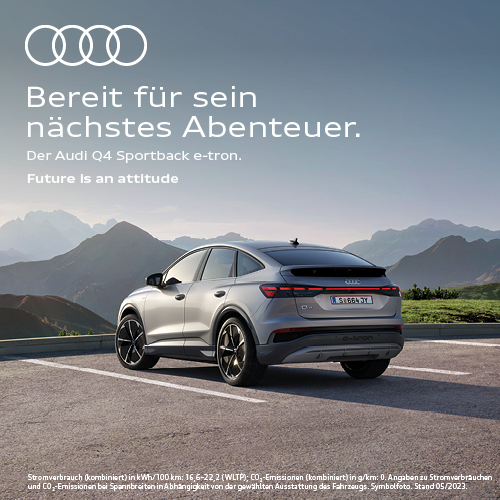 There are many things people share with their dogs: the sofa, for example, or the early-morning walk. Moments of culinary indulgence aren't really part of that though, or are they? A dog's owner may enjoy excellent wine or tasty snacks during a moment of indulgence just as much as their best friend may enjoy getting a special treat made from only natural ingredients. A little piece of confectionary that tastes as good as it smells. Jörg Ströhle and Thomas Gschossmann are the creators behind the Naschhund brand, the healthiest treats in the history of treats! Jörg spoke to La Loupe about the most important things in the life of a four-legged friend: snow, exercise, and treats, of course!
Dogs simply love snow! Where is the best spot for catching snowballs in Lech Zürs?

J.S. / A little ways' away from the roads or lifts – behind the Schlosskopf car park or on the way towards Zug. Along the path by the Lech stream you can frolic around with your pooch in peace. In Zürs the area opposite Flexenhäusl-Ochsenboden is perfect for such moments.

L.L. / What does the perfect winter walk need?

J.S. / The winter hiking path from Lech to Zug is ideal for dogs. The path is levelled and almost no clumps of ice or snow can get stuck to the paws. And it is wide enough to avoid oncoming hikers.
.
© zurgams Kommunikationsagentur GmbH | Naschhund
L.L. / The three most important things to bring on a successful walk?

J.S. / Treats, poop bags, and no phone. Take time for your dog and nature.


L.L. / Where is the best place in Lech Zürs to stop for a bite to eat with your dog?

J.S. / Phew – good question. So far, we have been welcomed everywhere.


L.L. / Lech Zürs is all about tasty highlights, even for the dogs – why do we always need new treats?

J.S. / Dogs love a bit of variety just as much as we do. And their people simply love spoiling their four-legged friends.

L.L. / Oh no, I forgot the treats. Where can you get Naschhund in Lech Zürs?

J.S. / At the moment Naschhund products are available at Strolz and Hotel Goldener Berg in Oberlech.

L.L. / The top tip for bringing your dog into the mountains and the snow?

J.S. / Take care of one another and make sure your dog is well trained. It simply makes interacting with hikers, bikers, skiers, and other dog owners so much easier.
NASCHHUND
www.naschhund.com

---
Share Article