New Lech Zürs
Winter 2022/23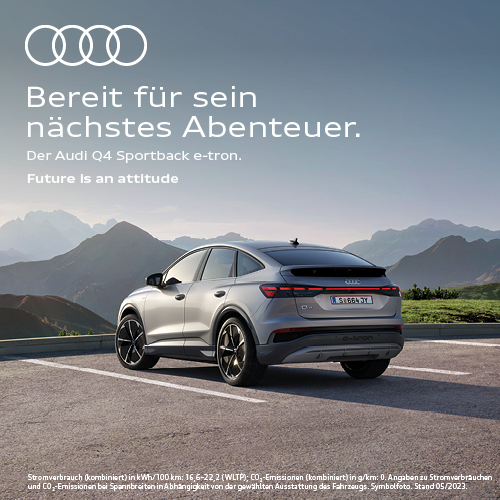 Lech-Love, Always

We admit, our passion for Lech Zürs is nothing new and this is where we usually like to profess our love for this beautiful corner of the earth. But what about you? Lech Zürs is not a place that just lets you go when you leave. Many families have been celebrating their Christmases here for decades, skiing skills are passed down over generations, long-standing friendships are forged, and even the one or the other love story may have played out and found its happy end here. No matter what it was that led you here to the Arlberg – even if it was just coincidence – staying here will almost certainly become a tradition because coming back is always a pleasure.
Don't you know that happy smirk that plays around your mouth every time you picture the snow-covered alleys, the cosy houses with their crackling fires, the friendly hosts, delicious homecooked meals, and the wonderful slopes? We like to call this effect 'Lech-Love'. The cold nose after a race down the slopes or the noise of ski boots rattling on the way back to the hotel – all this is a part of it. Things you miss at home and can't wait to experience again.
Welcome to Lech Zürs, treat yourself to some Lech-Love.
Julia & Benjamin Skardarasy
P.S.: Looking forward to your holiday in Lech Zürs: Order the La Loupe edition right here.
The new guy at Rote Wand Chef's Table
As of this October, there is fresh, young blood to be found in the kitchen of Rote Wand's Schualhus. Julian Stieger succeeds chef de cuisine Max Natmessnig after many years. With the new chef, Rote Wand Chef's Table and Rote Wand owner Joschi Walch stick to the proven concept of giving an up-and-coming chef the chance to prove his talent. Stieger already worked with Natmessnig at Rote Wand's Schualhus and he knows his kitchen inside out. Much like before the culinary highlights will continue to be composed, created, and staged from mostly regional products.
A shop window for body and soul
The premium natural cosmetics brand is a child of the Arlberg and so far, many have been able to discover the benefits and effectiveness of the exclusive care line by Mirjam Wolf from Lech. The compositions are characterised by slightly tart and inspiring fragrances – from liquid soap for skin, hair, and hands, to skin lotion, conditioner, and herbal hand wash to go – disinfectant to scented candle – from local herbs for him and her; they are all equally popular. So popular that a new Resa Wants shop opened its doors at Pension Alpenfluh where it welcomes lovers of pure cosmetics. Please, do come in!
La Loupe's award-winning cover in poster format
For more than 10 years La Loupe has been a magazine for all those who enjoy and appreciate that which is beautiful and exclusive. And it is especially thanks to the gorgeous cover illustrations that the places' vibrant energy can be communicated on paper – simultaneously creating works of art in a compact format. These small masterpieces of editorial fine arts design are now also available as large-format works of art made to adorn indoor spaces. Hung in the perfect spot, they guarantee long-lasting moments of joy. Available formats: 45 x 60 cm or 60 x 80 cm. Hahnemühle fineart paper, 12-colour-printing and gallery-bond.
Available in the La Loupe online shop on laloupe.shop
Follow your tastebuds: "The White Rabbit"!
A real insider tip for gourmets: "The White Rabbit", the large sun terrace at boutique hotel Schmelzhof! A magical outdoor space that invites sunloving hikers or skiers to rest after an eventful day. Here they can relax and enjoy the amazing view and great music, sip on a glass of AIX rosé from a magnum bottle and try the famous Waldbeerschmarren (a fluffy type of pancake with berries) to recharge their batteries and bring the day to a comfortable close.
A place that invites dialogue: the new Lech community centre
The construction of the new Lech community centre, right at the centre of the village, started in April of 2019, between the characteristic church hill and the newly designed riverbank. On more than 15,600 square metres a modern building complex houses municipal administration, a hub for meetings and communication, retail and restaurant space, as well as a cultural centre complete with a versatile event space. These functionalities are not under one roof but rather "thrown together" in a central cluster at the village centre. Concept and planning were done by Bregenz-based architect Christian Matt. His focus was on the aesthetic compatibility of extraordinary and modern architecture with the existing village structure on the one hand, and the new development of a functional communication space for the village, on the other. Outside the two buildings with their characteristic glass-and-timber facade, the arrangement of the structures permits the development of a vibrant outdoor space that invites people to take a relaxed stroll and can also be used for open-air events. Plenty of parking space in the directly connected underground car park complements the ensemble. Opening scheduled for June 2024.
Honour to whom honour is due: the winning lift from the White Ring Race
After having been cancelled due to the pandemic in 2020/2021, the legendary White Ring Race ("Der Weiße Ring – Das Rennen") of Lech Zürs once more attracted all the attention during the 2021/22 winter. A spectacular highlight that is known all over the world and where ambitious skiers and racers meet friends of winter sports that cheer on their heroes on the way to the finish line. A really, truly un-forgettable event because the winners of the individual ranking and the "Bildstein-Trophy" have been immortalised not only on a commemorative plaque but also on the backs of 50 weather protection hoods of the new six-people chairlift Madlochbahn. This way the courageous alpine athletes get the recognition they deserve, and future winners might be motivated to face the challenge themselves. The winners of 21/22 were former World Cup racer Josef (Pepi) Strobl, team colleague Paulina Wirth, and in the team challenge Klimmer Wohnbau Racing (Josef Strobl, Mathias Gorbach, Benedikt Kaufmann, Paulina Wirth).
Zero Dosage – the Schiwago way
No other wine on Arlberg represents the region like the SCHIWAGO selection by wine specialist Heinz Birk from Zug (SCHIWAGO is a portmanteau of the German words for skiing, hiking, and golf). Be it red, white, or brut, all wines and cuvees are created with great passion and an eye for detail in collaboration with the winemakers themselves. And that goes for the new hit in the product line, too: the Zero Dosage Blanc de blanc. A true taste explosion of delicate nuances, a complex and intense bouquet, full and rich at the start, firm and strong in the mouth, with a fresh and lively finish.
Available at Heinz Birk wine house in Zug, Allerlei – Krämerei.GenussRaum as well as the Pfefferkorn wine house.
Simply relaxing: Pfefferkorn's new ski lounge
Pfefferkorn's new ski lounge is the coolest spot at the centre of Lech and perfect for warming up all year round. Tradition meets modern times. Larger, cosier, and so much more comfortable than it used to be, the "Lounge" beckons skiers to let their skiing day come to an end here. No matter if they're locals or guests from all over the world, night owls or epicures, winter athletes young and old – at the large bar and the comfortable tables everyone will find the perfect spot to satisfy their hunger on international and regional delicacies and snacks. And in case the weather doesn't play along there are blinds that are transparent on the street-side and create a wind- and weather resistant "winter garden" which is equipped with 15 infrared heat lamps for winter and cool summer nights alike – everything to create a pleasant atmosphere and relaxed après ski mood.
---
Share Article