With kith and kin
Family holidays in Lech Zürs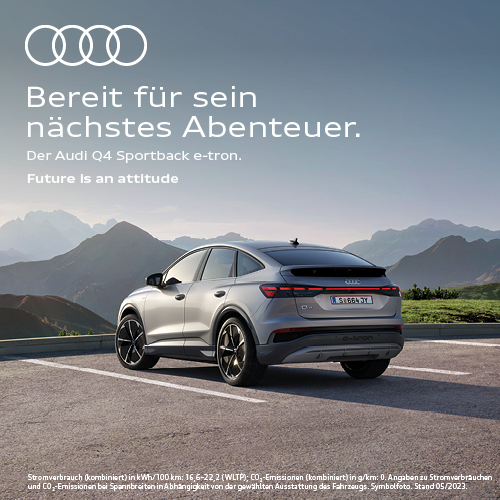 The Lech Zürs region is a proper Eldorado for families. No matter if they come with young kids or teenagers, like to hike over rough and smooth, ride a bike, swim cool waters, fight epic table tennis battles, or are on a secret mission on Bolzplatz – the mountain summer promises everyone unforgettable adventures on the Arlberg.
But first...the right preparation:
Provisions, clothing, and a first-aid kit belong in the backpack for any activity. Exercise will make you hungry, so: snacks like fruit, sandwiches, or energy bars, and plenty of drinks are important. Since the mountain weather is known to provide the occasional surprise one should also think of bringing a change of clothing: a warm, water-repellent jacket, and sun protection are a must.
"The journey is the reward!"
During hikes and bike tours the motto is: "The journey is the reward!" The route must be varied – hidden alps, wildlife, wild streams, and old ruins will make the children's eyes light up. And don't forget: plan plenty of breaks and always keep safety precautions in mind! The Lech Zürs tourism centre is always happy to answer questions on tours that are suitable for families and guided leisure time activities also are a practical option that will ensure an enjoyable time in the Lech Zürs region.
The top 6 of the most popular leisure time activities for families:
Buxbaum family game park
Miniature golf, pit-pat, table tennis, open-air billiard or table soccer – the family game park (Familienspielpark) Buxbaum offers fun and games for young and old. Families with small children can look forward to the baby and toddler play area. And when the tummies start grumbling Buxi's cosy Grillstüble with its outdoor area is the perfect place. And thanks to a floodlight system kids can keep playing well into the evening!

Lech's forest bath
The forest bath which is located in a natural environment, right by the river Lech; it offers relaxation and fun for the whole family. An adventure playground, a long water slide, a large kids' pool, volleyball fields, and the rocky island in the middle of the clear lake promise action for small adventurers. The wonderful sunbathing areas and the 25-degree water also ensure a relaxed time in front of the stunning mountainous backdrop.


Kids Active Club
Supervised by pedagogically trained staff, kids aged four or older can enjoy the best adventures from Monday to Friday: fishing in Zug's fish lake, geocaching on Tannberg, and discovering nature in the forest camp; all this and more expects adventurers during their holiday in Lech Zürs. Positive side effect: parents know their kids are well taken care of, leaving them time for their own activities.


The Green Ring
No other hike on the Arlberg is so popular with families: Green Ring (Grüner Ring). At numerous stops along the way you can discover an alpine library, the mysterious dragonfly lake, and fascinating wooden sculptures in Zug's mythical forest. Detectives of all ages can pick up their workbook and discover the world of Green Ring riddles together, solving fascinating puzzles on their way from Lech to Rudalpe.

Karlsruher soccer camp
THE soccer experience from 29 July to 3 August! Together with the 1stKarlsruher soccer school (Fussballschule) Lech Zürs organises a camp for girls and boys aged six to 16 years. The camp is not just about learning as much as possible from the coaches but also about fostering team spirit.


sport.park.lech
And in case the weather decides not to play along one day sport.park.lech is the perfect place for action-packed leisure time. Aside from indoor climbing, bowling, air hockey, and table soccer the multifunctional court offers plenty of space for soccer, tennis, volleyball, and badminton.

---
Share Article