Travelling with Friends
A fascinating vehicle, a stunning route, a delightful destination.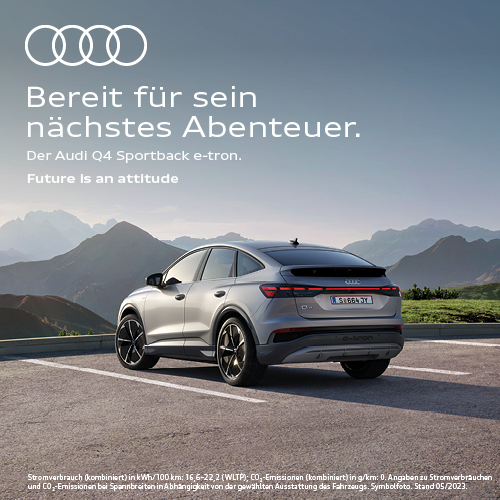 In founding his agency, Weitkamp Classics, Christoph Weitkamp turned his passion for classic cars and travelling into his occupation. In line with the motto "Travelling with Friends" the focus of his personally planned classic car tours lies on enjoying the shared hobby with other classic car enthusiasts while exploring fascinating regions.
Christoph Weitkamp likes to explore those regions beforehand; with a map in his lap and an audio recorder in his hand he captures his impressions in order to then be able to provide all the resources one can hope for: roadbooks, tips for the road, culinary recommendations, and a great selection of hand-picked partner hotels – all of them family run – who look forward to welcoming and pampering travellers and their automobile treasures. The routes on offer range from the landscapes of northern Germany to farmers' villages in Germany's south, to Austria's alpine passes and all the way down to Italy or up into the Netherlands – and, starting in 2023, even to Scandinavia. At the beginning of October 2021, for example, he showed the participants around Black Forest. 2022 Weitkamp Classics took place in southern Styria, the Alps, the Netherlands, and the Italian region of Piedmont.
L.L. / Getting to know a region and its people while driving a classic car must be amazing. How come you founded this agency?
C.W. / Thanks to my parents I grew up with a passion for classic cars. A passion that's practically part of my DNA. And, well, one day – I had always been an employee – I no longer wanted to do it. I wanted to handle things the way I saw fit. So, I got up one night, wrote up my concept and the next day I quit my retail job. All of this without my family or friends knowing a thing. With a spring in my step, I headed to the next store, bought maps and a recording device, and thereby laid the cornerstone of my agency. That was in 2015/16. And then it all began. The first events were organised for friends and acquaintances whose reaction was "Well, let's see if he can pull this off." But now it's all running smoothly. There are two bigger agencies that also offer tours but for bigger groups. I deliberately decided to cap group sizes at twelve, maximum 15 cars, to make sure that particular "treats" that are part of the framework programme, like restaurant visits or trips to certain sights, remain enjoyable. Smaller groups simply make it easier to get to know one another.
"A passion that's practically part of my DNA."
"I've always wanted to participate in the Arlberg Classic Car Rally."
L.L. / "Travelling with friends" is more than just a line – it's the guiding principle behind the tours, right?
C.W. / Exactly. The quote "Travelling with Friends" is actually based on a fun story. On a tour in Leogang, one of the customers had the spontaneous idea of doing a wine tasting at 9:30pm. That really hadn't been part of the plan because we'd wanted to move on the next morning. But all the participants loved the idea, so it was quickly decided, and we all went off to drink wine. The sommelier had prepared the wine cellar quite well – with candles, cheeses, and plenty of wine, of course, so that we ended up going to bed at 3am. The next day, that particular customer came up to me and told me it had been just like an evening with friends. And that's how "Travelling with Friends" was born.


L.L. / Which route was your personal highlight?
C.W. / I've always wanted to participate in the Arlberg Classic Car Rally because it's a really personal event. And that's what I did. Looking back on it we then decided to start a Weitkamp Classics tour of the Alps. A journey we will now offer each year, with Berghof Lech as the starting point.
"And, of course, coming back to Lech is also stunning. After all – I did spend a lot of time here as a child."
"The feeling of driving a classic car is simply different than that of driving a new one."
L.L. / Arlberg Classic, at the wheel of an amazing classic car, back in Lech. What's the most beautiful part of this?
C.W. / The variety the route offers. There's the alpine character of the Arlberg and Flexen pass roads as well as the delightful Bregenz Forest with its wooden houses. And, of course, coming back to Lech is also stunning. After all – I did spend a lot of time here as a child. My parents used to take me to Lech each year to spend a few beautiful days here. I have a lot of childhood memories connected with this place. And the summers are amazing – a bunch of classic cars and nobody is bothered by it. Quite the contrary, the people even enjoy seeing them. It's simply amazing!


L.L. / How frequently are your tours organised?
C.W. / That varies, actually. We usually start at the beginning of May and skip the main holiday period. On the one hand that's because a lot of people can't make it during that time, and on the other it's because the country roads are usually full. And then we keep going from the beginning of August into October.


L.L. / Do you always get the same participants or are the groups made up of new drivers every time?
C.W. / There are many who keep coming back because they enjoy the personal atmosphere and the adventure of new regions. And these people keep bringing new people from their circle of friends and acquaintances. So far, we've not had a single person who went home disappointed after a tour.
"Planning the routes has less to do with the places than with finding the hotels."
"I personally find pre-war models particularly interesting."
L.L. / What kind of audience is attracted by your tours?
C.W. / The people are getting younger. Many are in their mid-forties and eager to experience a trip like this, but I also met a 23-year-old here in Lech who got a TR6 from a junk yard in his teens which he restored and rebuilt over the course of five years. He's into rallies and loves participating with his car.


L.L. / What's behind the fascination with classic cars?
C.W. / For me it's all about driving them. The feeling of driving a classic car is simply different than that of driving a new one. You have to do everything yourself – shifting, pushing the clutch, there's no ABS, sometimes the brakes fail, when it goes really badly. But all this makes driving so much more fun. No matter if you participate in a rally or travel with us. And we're all the same here. There's the Bentley driver with his Bentley Blower and the VW Beetle driver who put in every single piece of his car himself. No matter where you're from or what kind of car you drive – we all share the same passion and get along because of it. And contrary to playing golf, for example, there is no competition and it's only natural to help each other out. If one car breaks down, for example, the next guy will pull over and get out his tools.


L.L. / Are there any criteria that need to be fulfilled to be part of one of your tours – make of the car, dresscode, etc.?
C.W. / The only criterion is that the car must be at least 40 years old. For the simple reason that the cars from the 80s to the 90s are all coming now, and they would create a divided field. The younger you start out the more Porsche 911 drivers you get. Most of my tours have cars from the 50s/60s, sometimes even from the 40s. I personally find pre-war models particularly interesting but, unfortunately, I've not been able to welcome one of those on my tours. But at Arlberg Classic the first 25 cars were from the pre-war era with huge steering wheels and no roof. Really fascinating. My events are not so much about the cars as the people though, the people you spend time with and get to know better.
"They should absolutely be small, family-run places in great locations."
"I have a thing for Italian cars. I own an Alfa Giulia, a 62 Alfa Giulietta and a Fiat 124 Sport Coupé."
L.L. / And when it comes to choosing the places: what criteria should they fulfil?
C.W. / Planning the routes has less to do with the places than with the hotels. They simply need to be right. They should absolutely be small, family-run places in great locations. Whether they have a garage or not is not all that important to me. It's great if they have one but if not that's not an issue. Classic car people don't really need them. And, of course, the route has to work. Finding a pretty family-run hotel is no good when it's located in the middle of an industrial area.


L.L. / Is it possible to rent classic cars for the tours?
C.W. / There are places that do classic car rentals, but all our clients have their own cars. Anything else would mean two worlds clashing. On the one hand there's a person who rents a classic car for the weekend and may not even treat it well and on the other hand there's the guy who lives for his classic car. There would be few points of contact and even fewer conversation topics. Which is why we decided that people should always come in their own cars.


L.L. / What are the three most important items one needs to keep in the car during the rally?
C.W. / A pen, a stopwatch, and the perfect co-pilot. The pen for marking the points one has passed in the roadbook. The stopwatch to measure the time for the ranking, and the perfect co-pilot to make the time at the wheel as comfortable and entertaining as possible. And, of course, a bottle of water in the car is also a must. For drinking and refilling the cooling water if necessary. That's pretty much all you need. Not in a pre-war car, though. These cars need a bit more, of course. One should definitely have a toolbox on board. And tape, to fix a broken-off mirror, for example.
L.L. / What cars are your all-time favourites?
C.W. / I have a thing for Italian cars. I own an Alfa Giulia, a 62 Alfa Giulietta and a Fiat 124 Sport Coupé.
"I tune out, come down from the day, and de-stress."
L.L. / How much time do you invest in your passion?
C.W. / That depends. If I have time after my responsibilities – to my family or the agency – I'll get in my car and drive through Hamburg. It lets me tune out, come down from the day, and de-stress. With no music, just the sound of the engine in my ear …


L.L. / How does one go about finding a classic car and how did you find yours?
C.W. / That's a good question. My first classic car was the Fiat – I saw it and immediately, without test-driving it, bought it. That's not something I would do today, even if it turned out well that time. Ah, no, I did do it again, actually. When I bought my Alfa Giulia online. Since I was a child, I'd always wanted to own that car. I bought a really cheap model to modify it the way I wanted to – I put in sports seats, a sport exhaust, and sport wheels and I took off the bumper. And I bought my Giulietta last year via mobile. You really have to be very careful here though. So, how does one go about finding one's classic car? There really are many options. Some people will buy the most flashy car to start at every rally and some simply make enough money to get a down-to-earth gem next to their luxury car. In many cases, however, the cars are models people have wanted to get since their youth.


L.L. / Can you tell what type of car a person drives and what car belongs to which driver?
C.W. / It really is a bit like it is with dogs – the owner often resembles the dog. From my experiences I can say that you can frequently tell what model car someone drives just by looking at them. You can tell if someone drives a Porsche 911 or a 1950s Jaguar. The outfit is usually quite telling.
Wordrap
I vacation in Lech Zürs … by conviction.
I like to ski … preferably early in the morning, until 1 pm and then I stop.
At the end of my skiing day, I like to stop at … Kriegeralpe.
Lech Zürs never without ... passion.
I'll send a selfie from Lech Zürs to … all those I'd like to convey that passion to.

Inside story

With fuel running through his veins and a palpable passion for gems from times long past, Christoph Weitkamp organises unforgettable classic car rallies. Reminiscent of "Travelling with Friends" the concept impresses with small-scale trips and pit stops in family-run high-class hotels. At the focus of the trips: the "classic car" lifestyle and exchanging ideas with like-minded people. Everyone uses the roadbook created by Weitkamp's Team and enjoys the regional, cultural, and culinary highlights along the route. This tour season featured a classic: the Black Forest!
Weitkamp Classics GmbH
Gertigstraße 12-14 22303 Hamburg
+49 173 / 6115 235
cw@weitkamp-classics.eu
www.weitkamp-classics.eu

---
Share Article