"We're not living under a rock, we're on top of it"
Interview with Benjamin Schneider and Patrick Krummenacher, Hotel Arlberg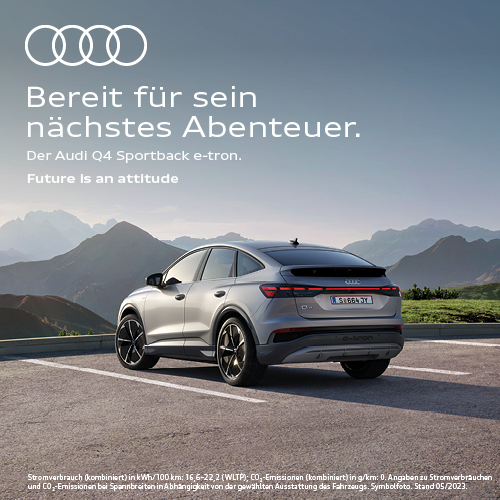 Hotel Arlberg is one of the houses that have left their mark on Lech's appearance. The traditional hotel does not just impress with its unobtrusive luxury but also with its unique mix of alpine style and innovative ideas. The hosts Benjamin Schneider and Patrick Krummenacher are the young faces of Hotel Arlberg and since the 2017 winter season the pair have been making their guests happy. In their interview the two spoke about the house's family history, their tourism visions for Lech Zürs and how to use careful modernisation to pave the way for the future.
L.L. / Hotel Arlberg has been family-owned for 60 years – each room has its own story to tell. Mister Schneider, you and your husband Patrick, who is originally from Switzerland, now call Lech your home. What stories do you want to tell in the future?
B.S. / Well, we're not looking to rewrite history. It's more that we're working on a sequel, the next volume. And we'll do it our own way, of course, but also with the influence of former generations because we have a lot to learn from them. It's important to us to be an open house, for friends, for guests, and for Lech's locals. That was also our parents' and grandparents' philosophy and we want to stick to it.
P.K./ And the house is not just kept alive by our history but by our guests' stories. We started out by looking at the grandparents' original vision: in 1955 the hotel was a café, a meeting place for locals and guests. And in spite of the fact that the house quickly became an inn, and a hotel soon thereafter the idea is still the same – a meeting place for generations.
"What's important to us is to be an open house, for friends, for guests, and for the locals." Benjamin Schneider
L.L. / You two have plenty of experience in hotels in Austria and abroad and together you worked at 25hours Hotel in Vienna. How important is it to keep broadening one's horizon on a professional level? What influences have you brought to the Arlberg?
B.S. / It was essential for me to get to know different hotel concepts and to broaden my horizon in the process. It's extremely important to see what else there is out there. When we go on holiday we also pay attention to all the details. And we also always want to get out of the hotel and into nature. In New Zealand outdoor experiences are staged as proper happenings. You include nature, but you don't damage it. And with the proceeds from a carefully designed outdoor park they support the natural conservation of the surrounding, which is extremely sustainable in itself. We here in Lech can't just rest on what we have. New projects enrich the region.
P.K. / As a newcomer I can observe the processes in context and I therefore question more. And I also see potential and strengths more clearly. I have only been here since last year and at the beginning I tried to hold back. But in the area of communication I am starting to weigh in more with my know-how which I was able to improve in Switzerland. Our Visual Identity and our online presence including our website were first priority for me – and the website will be launched soon.
"The house is not just kept alive by our history but also by our guests' stories." Patrick Krummenacher
"In terms of interior design were drew inspiration from our travels and our professional experience." Patrick Krummenacher
L.L. / There are classic cars in the underground parking garage, the hall of hunting trophies is evocative of your family's passion for hunting, and the hotel's own boutique stocks quite a few gems. Arlberg Hotel is its own little world. What is it you want to give your guests?
B.S. / For many it may actually be its own little world but it's also a small, intact world. In many cases it's the memories, the colours, the fabrics that our regular guests associate with us. And that's why changes need to come slowly. When it comes to the rooms, however, that's a bit different. Of course, the style needs to go with the style of the house, but it's easier to make bigger changes here – so long as it all retains its timeless character. Especially when it comes to all kinds of refurbishments we're thankful to be able to exchange ideas with our parents.
Another aspect that's particularly important is the staff and the many known faces that our guests recognise – no matter if they go to Wolfgang at the bar or Willi in the parlour. That's essential for us.

"For many guests it's not just its own little world, it's also a small, intact world." Benjamin Schneider
P.K. / What the guests appreciate about our family is the authenticity. The stories live from the people in it, the people who are passionate about their hobbies and professions. Our own passions – for good food, interior & design, and spas, for instance – also have an influence. And our guests can look forward to new projects in this context.
"New projects simply enrich the region." Benjamin Schneider
"What the guests like about our family is our authenticity." Patrick Krummenacher
L.L. / Anything you can share already?
B.S. / Together with Dornbracht and their product LifeSpa we are dedicating ourselves to the concept of water, which does play an important role up here. We are going to give the guests more opportunities to relax. And that also happens via new technologies – to which my parents are open, fortunately.
P.K. / We are also going to keep investing in our rooms. Almost all double rooms are state-of-the-art now and after that we'll take care of the junior suites. We also think about how we can adapt the visual identity in and around the house in a way that supports us in creating new points of contact with the guests and presenting stories in a new light.

"It's becoming more and more important to advertise the experiences in the village, not just the hotel." Benjamin Schneider
L.L. / Hotel Arlberg is all about tradition, yet you are a modern couple and you draw inspiration from your travels. How do you manage the balancing act between past and future at the hotel? What challenges are there that you have to face?
B.S. / Conversions and expansions are extremely important, they must be well thought out and well planned.
P.K. / This balancing act certainly is our biggest challenge. Which is why I found it was important to talk to the guests to find out what it is that moves them and inspires them. The expansion of our dining parlour was a challenge, for example. But we used old wood to carefully expand and modernise it – in a way that nobody can tell the difference. Consequently, we are now meeting our guests' needs with new ventilation and new technology but it's still cosy. And, of course, our travels inspire us. And it's also important to look at the house and compare it, internationally, because we don't just want to be modern, we also want to follow our own style, independent of the latest trends.
L.L. / Patrick Krummenacher, as far as marketing goes, what topics do you want to see at the focus?
P.K. / What's important to me is that we don't keep repeating the same old topics. Everyone knows how fantastic the winter is up here, generations before us have made sure of that. Which is why I want to focus more on summer and autumn and just how varied the offer of relaxing activities in the alpine summer is. And, of course, we also need to make sure we get new guests interested in us.
B.S. / And that only makes sense so long as the village centre has something to offer our guests all year round, too. It's becoming more and more important to advertise experiences in the village, not just the hotel. It would be ideal if we could stay open for eight to nine months per year – also in terms of staff.

"I didn't imagine the house would have that many regulars." Patrick Krummenacher
L.L. / You two are tourism professionals. What changes has the industry seen in Lech?
B.S. / The standard in the village has improved so much. Every hotel owner does something to improve their house, they invest. And Lech is unique, also on an international level. Unfortunately, however, the summer is still underestimated, in spite of the fact that the season is incredibly beautiful up here. And I think that it's in this respect that we need to all work together and create trust in the future.
P.K. / Winter still is and always was the motor of tourism here. But the mountains have started to become more and more attractive in summer, too. I would love it if there were more of an exchange. And I think it's our generation who is starting to have more of a say in the hotels and that can do something and make a lasting change here.

"Lech is a mountain village that has retained its original character." Patrick Krummenacher
L.L. / In your eyes, what is it that makes Lech such a special destination?
B.S. / The scenery with the small houses, their pitched roofs and painted facades – the authenticity. And, if you take a closer look, Lech's locals.
P.K. / Lech is a mountain village that has retained its character. There are so many family-run businesses here – which is something that has long become a rarity in other mountainous regions.
"The products' origins play an important role; as does the careful presentation of the fondues." Benjamin Schneider
L.L. / The hotel's restaurant, the Italian La Fenice, and the Stuben dining parlour, of course – at Hotel Arlberg the kitchen's team around Patrick Tober celebrates high-quality culinary art. What's the concept behind what you offer?
P.K. / I'd say that the point is variety; that's what guests, especially those who stay longer, value. This way we can offer alpine cuisine in many different shapes and forms. At the parlour you get wonderful traditional fare, at La Fenice they meet high-quality, Mediterranean highlights. We have the kind of cuisine that you look forward to after a long day in the mountains and that you like to share with family and friends.
B.S. / With La Fenice our goal was to offer a kind of cuisine that Lech had never seen before. We love Italian food so the idea came naturally. Patrick Tober has been here for 13 years and as of this year he is chef de cuisine. With him we actually found someone who is passionate about Italian delicacies. The variety, the freshness, and the products really matter to him. That's not a given and not something you can copy.
The cuisine for our half board also is of great quality and extremely varied. In the course of the season no single menu repeats itself.
L.L. / Hot love: your fondue is popular with guests from all over the world. What is it that makes it so tasty?
B.S. / It's extremely important where the products come from, and the careful presentation of the fondues. Our Asia-fondue where the meat and the vegetables are marinated with a curry paste is one of our best sellers. A feast for the eyes!
P.K. / When it comes to fondue most people think of Chinoise or cheese. But we have ten different varieties. It's a dish you've known since you were a child and now you get a chance to rediscover it. And a lot of fresh vegetables, new soups, and the atmosphere of the cosy parlour with its personalities play an important part here. People like Willi, who played a part in creating the recipes, people who love their job and make the experience authentic.
L.L. / Do you have a favourite fondue variety?
B.S. / At the moment I'm crazy about Viennese Fondue. Our new interpretation of Viennese Schnitzel.
P.K. / As great as the variety is, there's nothing better than cheese fondue. And I'm from Switzerland so that's a must.
L.L. / At Arlberg Boutique Juwelen Stub' you make fashion, decoration, and accessory dreams come true. Do you have a passion for all things beautiful, too?
B.S. / The boutique is my mother's baby. And from when I was little I always used to look over her shoulder which was a special experience for me every time. I think it's fascinating that such small things can cause such big positive emotions in others.
L.L. / Arlberg Spa has a pool, a gym, and a sauna area – the perfect surroundings for overall relaxation. How do you like to relax after a long day?
P.K. / Sometimes we manage to go into the mountains. Skiing or hiking are perfect ways to relax. After a long day at work we also like to just sit on the couch and watch a good movie together (laughs).
B.S. / In our job you also need the courage to say that you won't be there for a certain stretch of time. That's really important because our job is very challenging and eats up a lot of time. It's important to create space for yourself, which would not be possible without our parents' strong support.

"During our time off we like to relax in the mountains." Patrick Krummenacher
L.L. / When relationship and job overlap: would you say that the positive aspects prevail? How do you deal with conflicts?
P.K. / Doing what you love – with the person you treasure the most, that's the best there is. The two of us have a unique basis of trust, which makes it easier to work together. We still try, however, to keep private and professional aspects separate, as much as we can – but that doesn't always work. The two of us are very emotional people which can lead to arguments, sometimes. But the house is also kept alive by those emotions.
B.S. / We were physically separate for a long time so now it's all the more beautiful to be together. And having common visions and ideas that we often put into practise, too. That only works when there's mutual respect. Of course, there are conflicts, but we don't ignore them, we talk about them in private, openly and honestly – and then we look for a solution together. Only this way will we be able to write our common story.
"Doing what you love – together with the person you treasure the most, that really is the greatest thing." Patrick Krummenacher
L.L. / You have been married since last year and now you also live together in Lech. What's the reaction that you as a couple get in the village?
P.K. / Extremely positive. I immediately felt at home in Lech because I was welcomed very openly. We don't live under a rock here, we live on top of it.
B.S. / We really were welcomed with open hearts and I think that's quite the gift, a gift that we're very thankful for. And we try to reciprocate as much as we can.
P.K. / When we got married last year the hotel was open and several holidaymakers celebrated with us. Now they will celebrate our first wedding anniversary with us. We are the way we are, we don't hide. We openly celebrate our love and I think what goes around comes around, you know.
Wordrap:
That's what I pay particular attention to when I'm at a hotel: B.S. / broken lightbulbs. P.K. / the branding.
We like to spend our holidays… B.S. / in nature, just the two of us. P.K. / travelling through a strange country and talking to the locals.
Fondue or frittata? B.S. / Fondue. P.K. / Fondue, of course.
What I like about Benjamin…is that he always keeps a clear head.
Without Patrick…I wouldn't be whole.
Winter in Lech is particularly beautiful here: B.S./ and P.K. / Zuger Wald forest
Inside story
As its director, Benjamin Schofer is in charge of managing the Five Star Hotel Arlberg which has been family-owned for more than 60 years. His husband Patrick Krummenacher who is originally from Switzerland, on the other hand, takes care of the traditional business' marketing. The two have worked in numerous hotels in Austria and abroad, among them the Four Seasons in Toronto and Los Angeles, Alpina Gstaad, or the Tschuggen Hotel Group; and now they have brought their expertise to Lech Zürs. During their private time the couple likes to travel and find inspiration in other countries and cultures.
---
Share Article