Stunning vistas
Formarinsee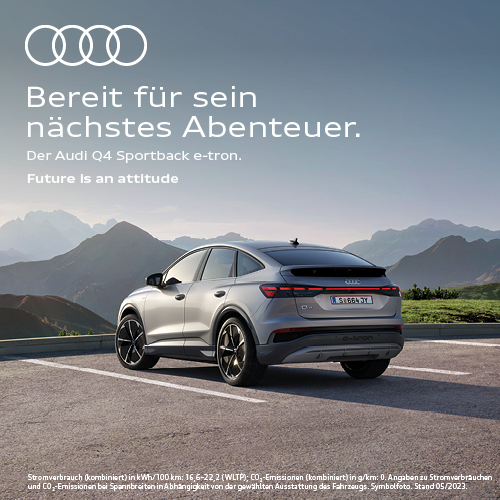 The lake Formarinsee is so clear the surrounding mountains are reflected on its surface when the sun is shining. Emerald green is interrupted by specks of turquoise and blue, jagged rock formations meet lush green meadows. In 2015 the alpine lake was elected Austria's most beautiful spot and three years later it has not lost any of its appeal. Definitely worth a visit!
In 2015 the alpine lake was elected Austria's most beautiful spot.
Formarinsee is located at 1,793 altitude metres, at the end of Zugertal valley and in the middle of the mountain range Lechquellengebirge. Each year it is formed anew by melt water, it can grow to a length of 500 meters and a width of 400 metres, with a maximum depth of 17 metres. The name "Formarin" comes from a pre-German area name used for a cultural landscape of alps centuries ago. What is astonishing is that the alpine lake drains into a system of karst caves below ground – only part of the water reaches the Lech, most of it goes into the Rhine.
Since the lake is surrounded by high mountains of three sides the spectacular natural phenomenon can only be reached via a toll road from Lech – which is also where the hiking bus "Formarinsee" departs. Particularly striking: the Rote Wand mountain, the second highest peak in Lechquellengebirge. The mountain summer is the perfect time to explore, attracted by the beauty of nature – on two legs or two wheels. La Loupe has tips for leisure time activities around Formarinsee: from leisurely to action-packed and from culinary to challenging.
Hikes
A hike up here is a must for lovers of nature. Unique views of the mountains and the idyllic lake are a paradise for both, beginners and seasoned hikers. Aside from that, one of the largest colonies of ibex in Europe lives up here: more than 400 of them are at home in the region around Formarinsee.
Family friendly route around Formarinsee (easy)
The leisurely circular path is a gravel road that surrounds the deep blue lake, past impressive Rote Wand; it's ideal with small children and suitable for sturdy prams. The bus stop Alpe Formarin is the starting point, the destination is the hut Freiburger Hütte. Here hikers of all ages can look forward to regional specialties made from organic products. The tour takes 1.5 hours total.
To Formarinsee across Steinernes Meer (medium)
This hike takes about 4.5 hours and goes from the Alpe Formarin bus stop across Steinernes Meer (the stony sea) where hikers can explore the traces of the region's maritime past: petrified coral, shells, and ammonites. Below Formaletsch the route turns towards Freiburger Hütte and from there along the gravel path back to the starting point.
Climbing

The area around Formarinsee also is the perfect spot for avid climbers to get their fix.
Rote Want (medium to difficult)
Since the 1970s people have been climbing the 2-kilometre wide and 400-metre high south face of Rote Wand, in 2010 the climbing area was renovated and newly arranged. The three challenging routes "Zeit des reifen Mondes", "Kanaan" and "Cosimo/Akrobat" are recommendable. Levels of difficulty range from IV-VIII+.
Family climbing park Marmotta-Wand (easy)
The family climbing park Marmotta-Wand below Freiburger Hütte guarantees fun for the entire family, levels of difficulty range from II-IV+.
Mountain biking
Formarinsee is an ideal destination for numerous mountain bike tours that promise quite the thrill!
From Lech to Formarinsee (easy/medium)
Most of this route is asphalted which makes it very well suited for beginners. Car-free Zugertal valley offers breathtaking views and after 30 kilometres and three tiring yet enjoyable hours one reaches Freiburger Hütte.
Transalp-route from Warth to Partenen (difficult)
The Transalp-route leads to the eastern part of Vorarlberg. This part is a wonderful, yet challenging mountain bike route through the Alps. The 72-kilometre route goes from Warth via Lech, Freiburger Hütte, Dalaas, Silbertal valley, and Kops to Partenen. After around 20 kilometres bikers reach Formarinsee where they'll be rewarded with a stunning view. Duration: 8 hours. However, many bikers use Freiburger Hütte as a stage finish since it's not only ideal for a meal but also for an overnight stay.
Fishing
Still waters run deep! The quiet of Formarinsee is best enjoyed during a fishing session: the lake is especially rich in rainbow and brook trout. Fishing licenses are available at Lech-Zürs tourism and Freiburger Hütte.
---
Share Article