Timeless moments of (natural) beauty
Interview with Patric Jahn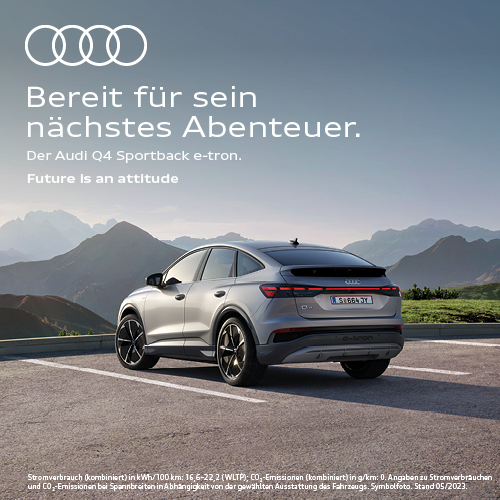 If you look at nature photography as an expression of artistic freedom, there are many paths of framing what you see are open to you. For Patric Jahn, passionate photographer, it quickly became clear: the artistic and the natural have the same value but a different denominator. In his interview with La Loupe the nature lover from Zürs talks about how to capture moments in a shot.
L.L./ Each artist has a story, what is yours and where did your passion for photography come from?
P.J./ The whole world meets in Zürs! Many international photographers have been coming and going for ages in the very place where I grew up and went to school. Over the years the permanent encounters led to friendships and that's how the exchange and collaboration came about. And there's no doubt that my passion for photography also comes from skiing and snowboarding and these people you meet in nature. Documenting moments in nature and creating a visual record certainly was the strongest appeal.
L.L./ What is it that makes your pictures unique?
P.J./ With my camera equipment and the technical settings I almost always work along the border between what's feasible and what isn't! Most of the time that's extreme cold, frost, moisture, difficult environmental influences like light pollution and waiting for long periods of time during the night; that's what makes it difficult. Taking the often hard and sparse influences and incorporating composition, light, colour, and focus or blur – that's what characterises my photography and enables me to sometimes take quite unusual pictures. Finding a common style for contrasts between ice cold and warm light, sparse yet soft; that's what I find challenging. And it's very important to me.
L.L./ Your style certainly is characteristic, what is it that makes it unique?
P.J./ It's very technical and requires manual adjustment. Bringing analogue photography and its values into the digital realm is an important aspect here. Developing analogue experience values further with digital means, I guess that's what my style is.
L.L./ How do you feel about your home Zürs, do you see more than others through your lens?
P.J./ Zürs, Zug, and Lech are more of an area for me, not just the tourism destinations. Unfortunately what I often miss is the sense for the soft, the quiet, scarse, and natural – the aspects that make it all magical in the end. Especially in Zürs there are many pictures of me snowboarding that were taken during the production of our first snowboard magazine. When we switched roles, meaning I was the photographer and the photographer snowboarded, I got into sports photography and that's how my career in professional photography started. Because of it's excellent location and clear air Zürs has very little light pollution. That's why I've managed to take my most beautiful time exposure shots and photographs of stars here. And one thing that's astonishing, really: the crazy fast architectural development and touristic changes in Zürs also have a positive effect because photographs that I took ten or fifteen years ago are already considered nostalgia and therefore constitute an all-new area of vintage photography.
L.L. / Would you share with us your most beautiful photo spot in Lech Zürs?
P.J./ I'd recommend for ambitious photographers to check out the Green Ring. It seems like a classic choice but the varied vegetation, the clouds that can change so quickly, and the light can really surprise you there. And what's great about it is that you can do it in winter, too, and make a stop at one of the huts to enjoy the evening mood and the atmosphere and take a picture there. What's also recommendable is Zug valley and the area around lake Formarinsee that really leaves no wishes unfulfilled. There are paths for everyone – all the way to proper hikes for really intense experiences in nature.
L.L./ Which of your photographs were shown at the exhibition at Raiffeisenbank Lech and what's the topic there?
P.J./ Most of them are passing impressions that just grab a hold of you while you experience or run through the landscape that are supposed to illuminate different aspects. A quick glimpse and a review in moments, shown on photographs.
Inside story
A view of our world's breathtaking beauty – that's what motivates Patric Jahn to stand in one spot for hours, to take photographs full of emotion and beauty while always looking for the best light. The artist was born in 1977 and grew up in Zürs and his interest in photography started out with few private snapshots taken while skiing or snowboarding, surrounded by other mountaineers and nature lovers. After that followed the first contact with nature and time exposure photography for a snowboard magazine. This formed the basis for courses and works in the areas of photography, press photography, and art photography. Today he can proudly look at his first exhibition that shows the essence of his work.
---
Share Article